The SCOOP With The Hip-Hop Socialite…
By Mara

Sep. 26 2018, Updated 3:33 p.m. ET
The Hip–Hop Socialite recaps the hottest celebrity news and gossip of the last week, and drops a few exclusives…
Carmen Bryan Talks New Book, Reality TV Project, And Nas' Recent Open Letter
Twelve years after the release of her New York Times best-selling novel "It's No Secret: From Nas to Jay-Z, from Seduction to Scandal – A Hip-Hop Helen of Troy Tells All", Carmen Bryan is back in the spotlight with the release of her new book, "Life After Child Support: When the Checks Stop Coming". The page-turner is a cautionary tale for any woman who may have grown too comfortable with and dependent on the financial cushion provided by child support. Drawing from her own experience, Carmen says the 6 chapter book is a conversation starter that will be turned into a full novel on the topic of the pitfalls of becoming financially dependent on support and how to prepare for life after the checks stop coming.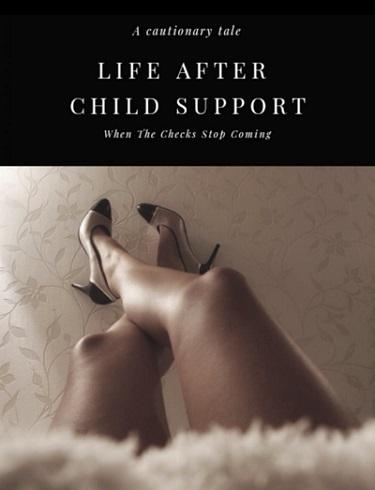 Article continues below advertisement
As Carmen prepares for a media blitz to promote the book, I was one of the first she chatted with about it and other topics. Keep reading to get the "SCOOP" on "Life After Child Support: When the Checks Stop Coming", her own experiences after the child support came to an end, the reality show she's working on with Shaniqua Tompkins (the mother of hip-hop superstar 50 Cent's estranged son), and her thoughts on Nas' recent open letter.
ON WHAT THE BOOK IS ABOUT:
It's a cautionary tale. It's a short story about overcoming financial dependency and growing – becoming self-reliant. I went through so many different challenges as a mom – as a parent – as we all do, however, I never considered when everything was quote, unquote gravy that I would have financial issues down the path. It's just something that you don't consider when you're comfortable, when you're complacent, or maybe you do and you put it on the backburner like I did. I had a few businesses during the course of the time I was receiving child support, but I will say I always had the cushion, so I didn't necessarily take my own businesses to the level that I could've taken them to. The potential was there, as it is always, however the drive wasn't. So basically, what I'm doing is I'm just telling my story. I'm not complaining, I'm not explaining – I'm just giving my experiences, what I went through. And there are women out there who were not as prepared as I was – I didn't have a whole lot of preparation, but I wasn't out on the street naked with no home and no place to go. However, I didn't set myself up like I should've set myself up. I had some savings, but savings ultimately gets spent. When I look back in hindsight, I think one of my biggest regrets is not using the money I did have that I did make on my own through publishing checks, through my online businesses, I regret not using that money to invest in my financial future.
Article continues below advertisement
ON HER OWN CHILD SUPPORT: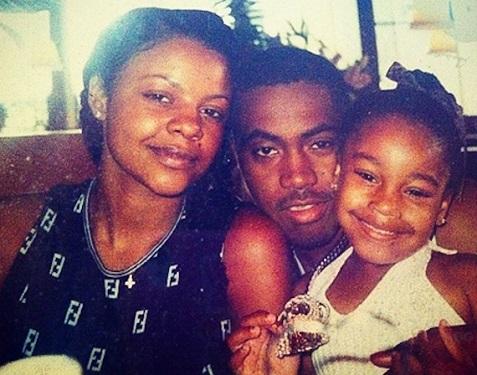 Article continues below advertisement
Well honestly, I had always received support for Destiny from the onset of her life. Nas and I were together up until she was about 5 or 6, and then we were kind of like off and on. Then in 2000 – I want to say – 2000, let's just go with 2000, the relationship totally dissolved, and Nas was voluntarily taking care of Destiny. We came up with a set amount, how often I was going to receive it, and there were no issues, there were no problems. And then a few years later, there was a problem, and he didn't want to pay support for some reason, and so we went to court. We went to court, the order was issued, and in the state of New York, yes, you do get child support up until you're 21, but in the state of California, it's 18. Even though I did receive support well after Destiny was 18, that was the cutoff.
ON MISCONCEPTIONS ABOUT HER:
Article continues below advertisement
I get it, I get it all the time, but believe me when I tell you, I sleep good at night. Nas and I were in a relationship well before he was a celebrity. Opinions didn't' matter then – they don't matter now. My goal is to get this information out there to women who could actually use this experience of mine to help them maybe start saving now, start working on an online business, go back to school, copartner in a business with someone. Just being in the moment and being in a space where you are comfortable, and you are complacent, it does hinder your financial aspects and potential. During that time, I was also suffering from empty nest syndrome, so it was very difficult for me to get focused on a financial plan when my life plan just…I assumed I'd be a mom forever; I never thought the day would come when I'm no longer a mom in that capacity. So for me, that was the harshest part of the whole deal, that struggle because mental struggle and emotional struggle it always seems to overpower any struggle. When you are not at peace within, none of those other components or elements, they don't matter. So I had to get to a place where I was able to heal and cure that aspect of my life before I could get my financial footing on the ground. Don't get me wrong, I've been working since I was 14-years-old. I always had the drive, I always had that ambition, I always worked and managed to take care of myself before I met Nas. We as women forget who we are when we become comfortable in this new lifestyle. I'm just fortunate enough I was able to get ahold of some things before they did get out of hand.
ON NAS' RECENT OPEN LETTER ON INSTAGRAM:
Article continues below advertisement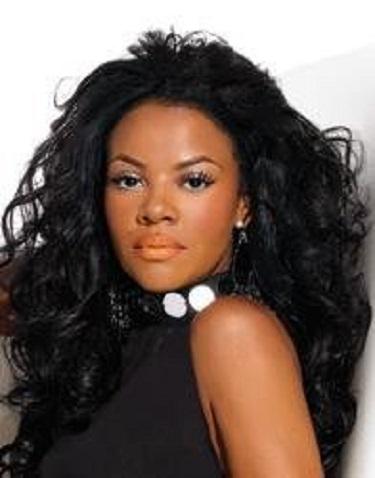 I think he'd had enough with her. I think he had reached his wits end and there are so many things that I'm sure he didn't include in the 7 pages that led him to release that frustration. That was a release for him; it was closure. He needed to get that out of his system some way, in some form. At first, I was taken aback by it because again, the emotions resurfaced from that era, and it wasn't pleasant. Then later, when I thought about it…I just think everyone needs a release of some sort, and he was entitled to that, and that's what social media platforms, that's what they are for.
Article continues below advertisement
Shaniqua Tompkins and I are working on a reality show, and I'm not allowed to share the title yet, but it will be filmed in New York and Los Angeles. We will have a few other ladies participating in the show, and basically, it's a show based on urban women in business empowering one another. There will be no wig snatching and wine throwing – we're trying to put a spin on black excellence showing women in an organic environment that can come together, inspire one another, work on their brands and their businesses, and if there is any tension or disagreements, it's organic, it's resolved, and we move on to the next aspect of the program. Just basically showing our lives, our children, our family, and again, trying to create a new spin on reality television. Showing black women in a better light.
To purchase "Life After Child Support: When the Checks Stop Coming", be sure to click the link in Carmen's bio on Instagram. To keep up with all of Carmen's endeavors, be sure to follow her on Twitter @realcarmenbryan and Instagram @carmenbryan.
Photography With A Purpose: Celebrity Photographer Rowena Husbands Raises Funds For We'll Comfort 4 U
Article continues below advertisement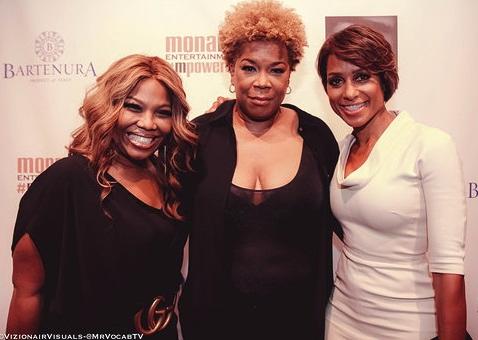 Celebrity photographer Rowena Husbands is a regular at some of New York City's most high-profile events. As one of the most sought-after celebrity photographers in the industry, her images have graced the pages of magazines like Rolling Stone, Billboard, Essence, Jet and many others.
Recently, the 25-year photography veteran kicked off New York Fashion Week by holding an exclusive exhibit of her work at One Art Space in Manhattan. Hosted by WABC TV's Sade Baderinwa, the event raised money for Rowena's latest endeavor, a non-profit called We'll Comfort 4 U.
Article continues below advertisement
Attended by boldface names like hip-hop star 50 Cent, R&B singer Monifah, and Love & Hip-Hop executive producer Mona Scott-Young, the exhibit featured photographs of celebrities from every facet of the entertainment industry, including Meryl Streep (acting), Missy Elliott (music), and Yandy Smith-Harris (reality television). Attendees got a chance to purchase their favorite Rowena Husband image with part of the proceeds going to We'll Comfort 4 U. Read all about the organization and how you can help below.
Tell us about your non-profit, We'll Comfort 4 U?
It was created to assist families who have a loved one in nursing facilities and who can't be there all the time due to work or lack of finances. Most nursing homes are under staffed and the staff can only do but so much, so We'll Comfort 4 U will pay for an aide to go and sit with your loved one.
Article continues below advertisement
What inspired you to launch We'll Comfort 4 U?
I was inspired to launch WC4U in honor of my mother Shirley Jenkins, who I recently had to put in a nursing home. Although the decision wasn't an easy one, it was a necessary one. I could no longer care for my mom at home, even with the help of an aide. My siblings and I pay out of pocket because my mother's insurance doesn't cover it. I have two wonderful aides, Nikki and Dottie, who go 3 days a week to sit and comfort my mother. I go as often as I can but knowing that I have the aides there gives me comfort.
Will you continue to raise funds through your art, and what are some of the other ways in which you plan to raise funds?
My photo exhibit was to showcase some of my 25 years of work, and I decided to announce the launch of the foundation. What better way to do it when you have a room full of people at one time? I want to be able to help as many families as possible, so I will have to continue to fund raise, and a portion of any of my work sold will go to support We'll Comfort 4 U.
Article continues below advertisement
How can someone get more information on the organization and donate?
Right now, I am speaking with some wonderful people who want to assist me and come on as Board of Directors. The website is being created so families in need will be able to go on the site and fill out a form for assistance, but in the meantime, they can email us at Wellcomfor4u@gmail.com.
Be sure to follow Rowena on Twitter and Instagram @RowenaHusbands.
'The SCOOP' On Amora Luxe: A Product Review
Article continues below advertisement
If you're like me and love a good wig or weave, then you can probably relate to feeling overwhelmed by all the different companies selling bundle hair in an over saturated market. Occasionally, I come across a hair company with hair of such high quality, that I'd feel ashamed of myself if I didn't share with you, my loyal readers. With that being said, let me give you the "SCOOP" on my latest discovery, Amora Luxe Hair!!!!
Amora Luxe was launched in 2013 by Shayna Simone, who was inspired by to share her passion and gift for hair care with the world after her daughter was diagnosed with cancer at a mere nine-weeks-old. Since then, the company has grown into a premiere brand in the hair care industry by providing the highest quality of professional haircare products. Not content to be just another hair company, Shayna hopes to inspire other women to live their best life by pursuing their own passion and purpose.
Article continues below advertisement
For this review, I requested four bundles of Amora Luxe's South American straight sleek hair: two 24-inch bundles and two 26-inch bundles. I also requested their 18 inch straight sleek closure. Once I received my hair, I did the tried-and-true brush test. To replicate the test on your own bundle hair, simply brush the hair when you take it out its packaging. If more than a few strands come out on the brush, that is an immediate red flag. My Strand Society hair passed the test with flying colors!
My hairstylist did an amazing job making the wig, and he was very pleased with how easy it was to work with the wefts of the hair. I wear my Amora Luxe wig quite often, and obviously I love it, but keep checking this column for an update on how the hair is doing after some time has gone by. Meanwhile, you can order your own Amora Luxe hair by visiting their website at www.amoraluxe.com.
To keep up with Mara the Hip-Hop Socialite, be sure to follow her on Twitter @hiphopsocialite and Instagram @thehiphopsocialite.