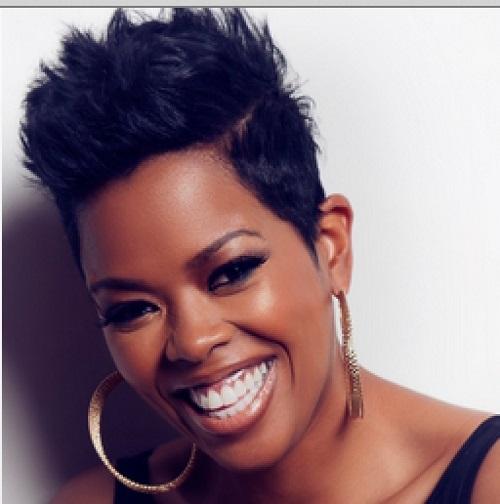 The SCOOP With The Hip-Hop Socialite…
By Mara

Sep. 26 2019, Updated 2:31 a.m. ET
The Hip–Hop Socialite recaps the hottest celebrity news and gossip of the last week, and drops a few exclusives…
Malinda Williams Talks Loved To Death And Abusive Relationships, Roles For Women Of Color In Hollywood, And Long-Simmering Rumors Of Soul Food Reboot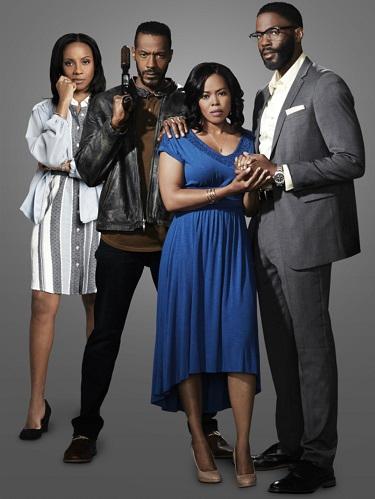 On average, nearly 20 people per minute are physically abused by an intimate partner in the United States, with 1 in 3 women having experienced some form of physical violence by an intimate partner. Inspired by actual events, veteran actress Malinda William's most recent project brings attention to those startling statistics.
Article continues below advertisement
Titled Loved to Death, the TV One movie tells the story of Monica (Williams) and Jackson (played by McKinley Freeman of VH1's Hit the Floor), who move in together and are met with financial troubles when Jackson loses his job. Feeling threatened and insecure, Jackson becomes physically abusive towards Monica. She ultimately ends her relationship with Jackson after meeting fellow church member Chuck (played by Empire's Tobias Truvillion), but Jackson is determined to win her back by any means necessary.
During our chat for this edition of "The SCOOP", Malinda and I discussed the movie with the New Jersey native sharing her personal experience with mental abuse at the hands of an ex. We also took some time to chat about the roles for women of color in Hollywood and the long-simmering rumors of a Soul Food reboot. Check it out below.
ON HER ROLE IN HER MOST RECENT PROJECT, LOVED TO DEATH:
Article continues below advertisement
I play the lead role of Monica, and she's just a woman who finds herself…she's newly engaged to Tobias' [Truvillion] character Dre, and really it's a new relationship for her, and it's kind of coming off the heels of her getting out of an abusive situation. It was a very long term relationship that was physically, emotionally, verbally, you know, runs the gamut of types of abuse – relationship that she was in with McKinley Freeman's character, Jackson. And Love to Death is a cautionary tale because a lot of times we see domestic violence and intimate partner abuse as strictly physical. Those are the types of behaviors that we readily recognize as abusive behaviors, but what we don't really understand so much is the more nuanced behaviors like gas-lighting, which is sort of like making you think you're crazy, or you're overreacting, or something happens, and you know it happened, but your abuser convinces you that it didn't happen. And psychological abuse, and emotional abuse, withholding of affection, withholding of finances, and manipulating the power structure in a relationship, keeping you from your family members. People don't see those behaviors as abuse, and so they tend to question whether or not they are in a toxic relationship a lot of times until it's too late. So that's really what this family does – it highlights the sort of warning signs, and what I think it'll do is it'll start a dialogue and/or give some people a wake-up call to say, you know what? Maybe I am in that situation and maybe I should address it, get some help, seek some therapy, or even call a national domestic abuse hotline because sometimes situations are that dire.
WHAT SHE HOPES PEOPLE WILL LEARN FROM THE FILM:
Article continues below advertisement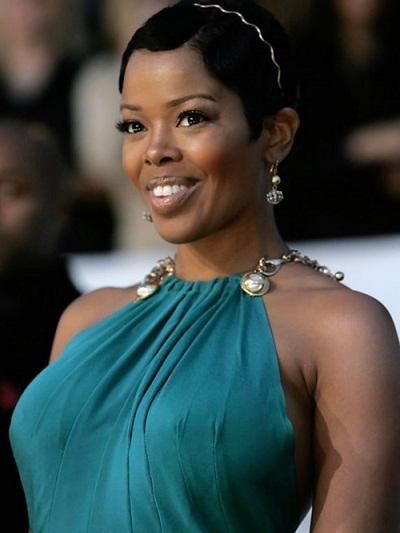 We imagine this person comes in, rides in on their white horse to save the day, and that's really wonderful because holding out hope for that is important, right? But he [Tobias] plays this character who understands that she's been hurt. A lot of times, when you're in an abusive, sometimes you will swear off relationships, you will swear off marriage, you will even swear off love, and what I hope happens is that people recognize in the relationship she has with…the new relationship she develops with Dre is that there is hope, that don't ever give up on love, and it might sound corny, but love will save the day because it does cure what ails you, and I hope that's one of the takeaways. Hopefully, there are many, but that is certainly one of them.
ON HER PERSONAL EXPERIENCE WITH ABUSE:
Article continues below advertisement
It all feels very foggy because mine was mostly like emotional. It really never escalated to a physical place, but I understood that something like that could escalate to physical – it was only a matter of time. What happens is when you are being psychologically manipulated, there's gas-lighting involved, it causes you to question and doubt yourself, and I have confident woman. My father was present in my home, he raised three girls, three very confident, successful women, and so when I found myself constantly questioning myself, constantly doubting myself, I said to myself something is not right. Something is amiss. So what happened was I thought it was me, and I went to therapy and when I was explaining everything that was going on to the therapist, she said no – she told me what was happening. Again, once your psyche is questioning yourself, then everything becomes in doubt, and here's the thing, this is a gut check right? Because your gut will always tell you in the beginning. The moment you go against your gut, that's the moment that you have doubt for everything else.
ON IF SHE THINKS HOLLYWOOD HAS MADE PROGRESS IN THE AVAILABLE ROLES FOR WOMEN OF COLOR, OR DOES IT HAVE A LONG WAY TO GO:
Article continues below advertisement
Both. I definitely feel like things have gotten better for women of color and for people of color, but I also definitely feel that we have a long way to go because at the end of the day, we're still playing catch up. Since we had so far to come, we still have so far to go, but what I really love is that you have all these different platforms now where you can create your own content, you can self publish – there are so many ways and avenues getting your content out there and having our stories told. I love what McKinley Freeman says. and he really spoke to how TV One is offering these opportunities to we actors, us, to be able to play roles that you typically don't see us playing. It definitely was challenging to me because I really had to dig deep into my own dirty laundry if you will to present and play this character and also to honor real life victims because it's based on a true story, so it was that part of it also that I think TV One is really doing a wonderful job of offering it as entertainment, but really it's sort of for me a backdoor into opening up a deeper conversation that'll ultimately elevate the culture.
ON THE LONG-SIMMERING RUMORS OF A SOUL FOOD REBOOT:
Article continues below advertisement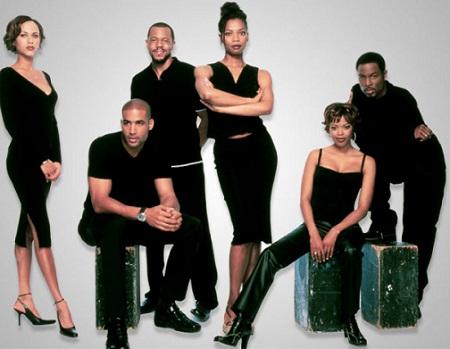 You know, listen, we didn't, I didn't talk it…somebody gets a hold of a picture, and then they add their caption to it, like that's kind of what happened. We just so happened to be at a Super Bowl party together, and we were having a cute, little conversation. That's all that was – it was a moment. I will say anything is possible. I have no idea if there's going to be a reboot or not. I'm sure fans would obviously love that – we would love it, but again, it takes…that was a cast of nine of us, so it takes a whole lot to bring everybody together, get everybody on the same schedule, on the same page, so we'll see. You never know.
Loved to Death premiered in July on TV One and also stars Chrystee Pharris (NBC's Passions) and MC Lyte. The movie can be viewed on demand or on the TV One app. To keep up with Malinda Williams' endeavors, be sure to follow her on social media @malinsworld.
To keep up with Mara the Hip-Hop Socialite, be sure to follow her on Twitter @hiphopsocialite and Instagram @thehiphopsocialite.