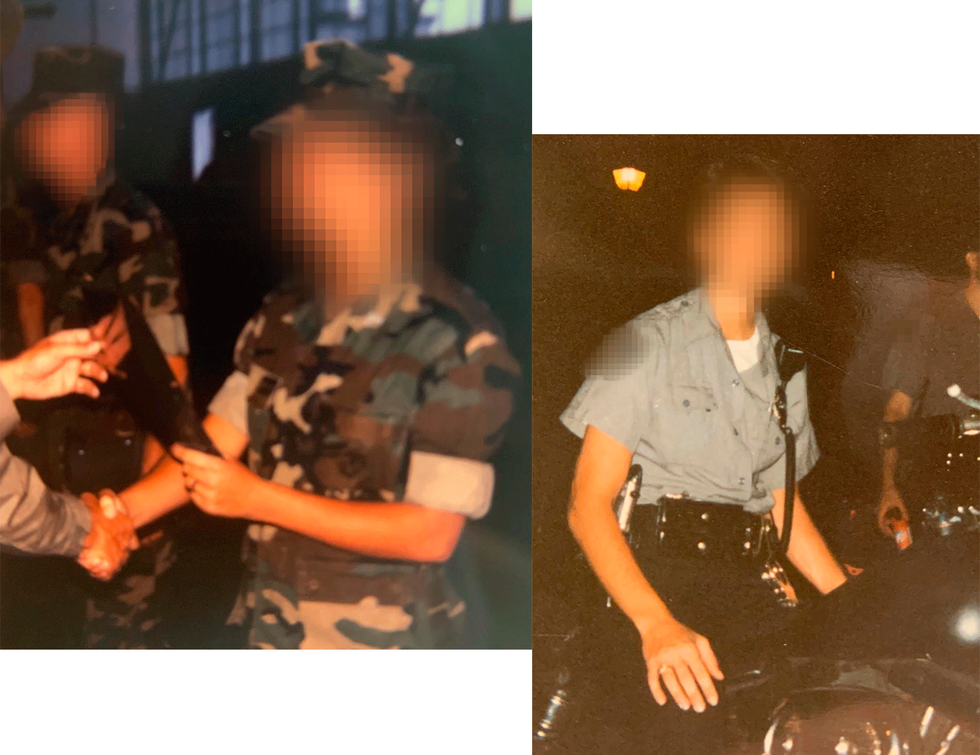 The SAVANT Infiltrates Online Groups to Stop Hate Crimes
By Ash C

Aug. 14 2019, Updated 6:47 p.m. ET
The Savant is an elite investigator in America with the uncanny ability to fish out angry men online at the exact moment that they're ready to turn hate speech into violent action. In an interview with Cosmopolitan's Andrea Stanley, the former marine and police officer revealed how she tracked dangerous men on the internet.
She first started this mysterious line of work back in 2007 when she came across Michael Finton's MySpace page and found videos of Islamic extremists carrying out brutal killings and glorifying religious martyrdom. She was disturbed by what she saw, but decided to start digging – she found out that the man had spent time in prison for assault and robbery, and seemed to have adopted radical views behind bars.
The Savant kept an eye on the former inmate. As time went by, his online posts only got darker and darker. The Savant decided to call the FBI before things escalated to an uncontrollable level. The FBI set up a sting operation targeting Finton and his attempt to blow up a federal office building in Springfield, Illinois where hundreds of people worked.
According to the story, "Finton was immediately swarmed by FBI agents and members of the Joint Terrorism Task Force. He was shackled, locked up, and indicted, eventually pleading guilty to one count of attempted use of a weapon of mass destruction against property owned by the United States. He's now serving 28 years in federal prison."
The Savant's investigative work used to be tracking people like Finton: the angriest extremists, mass murderers, domestic terrorists. But in the recent years, the main focus of her research has shifted drastically since she first started in 2007. Nowadays, it's more towards the alt-right – a newer, women-hating version of the white supremacist movement – one that can possibly be creating a new generation of hate crimes. These are young men who hate women – "millennial misogynists". The term is coined by Heidi Beirich, director of the Intelligence Project at the Southern Poverty Law Center. Beirich explained, "We've never really seen violent hate being directed at women like we are now, in the same way that it has been for Black people and Jews."
Article continues below advertisement
It's been estimated that tens of thousands of new alt-right members have popped up in the last few years. Some men are angry at women for not sleeping with them (incels – involuntary celibates), some believe in manipulating women to have sex (PUAs – pick up artists), and then there's the Red Pill community who preaches that women have it way better and easier than men. Michael J. Williams, PhD, a researcher who studies how to counter violent extremism, said, "if someone is lonely and connects with one of these groups, taking on the ideological beliefs of the group happens almost subconsciously. The ability to recruit hate is more widespread than ever before. It's far easier and faster."
Despite the #AllLivesMatter and #NotAllMen movements thriving in the past decade, modern "male supremacy" actually dates back to the 1970's when men's rights activists came about as a reaction to women's liberation. These men are angry that they can no longer control women, and the hate is blossoming yet again because they have a misogynistic leader in power – Donald Trump. Jessica Reaves, editorial director for the Anti-Defamation League (ADL)'s Center on Extremism, observed, "the 2016 campaign energized misogynistic groups. They heard very powerful men talking about women in a way we had never seen before in public."
The Savant is currently monitoring more than 1,000 men closely. She calls them her List, and they post things like these:
Article continues below advertisement
"I #believewomen. I believe firmly they should shut the fuck up, quit wearing pants like a man, and GET THE F*CK BACK IN THE KITCHEN WHERE THEY BELONG."
"I am 100% against hitting women I've never hit one myself. But a liberal feminist Dyke is not a woman and they have been green-lighted…"
"Men can't wait for women to come around. Nature doesn't work that way. We, as men, must regain our culture and take control."
Troubling? Imagine if reading messages like these was your full time job. The Savant expressed, "the euphoria among extremists right now is really depressing. I've never felt hopeless until the past 18 months"
But just as her job requires a lot of calmness and rationality, she told Cosmo that she was, in fact, not angry at the male gender at all. She shrugged, "there are shitty men and there are shitty women."
Let's count ourselves lucky that at least these "shitty women" aren't usually the ones trying to blow a building up with a truckload of explosives.