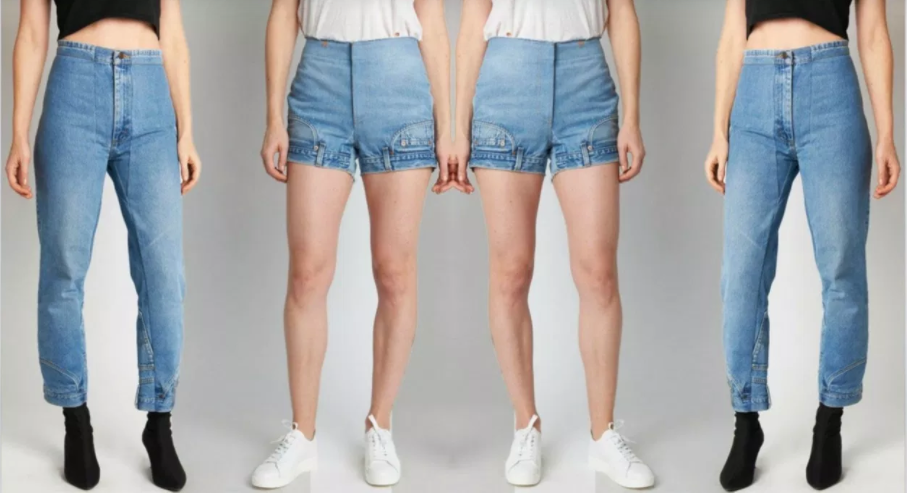 The Revolution of Denim
By Salma

Aug. 22 2018, Updated 10:48 p.m. ET
Denim is something everyone can rock as well as wear at any time. For centuries, denim has been styled popularly in jeans form and it wasn't until recently where it has been used as shirts, dresses and even shoes. Denim can be styled on any occasion because of the many variations it has been used as. Unisex is what denim is and unusual is what denim is becoming.Until recently, denim has been designed in weird ways allowing the creations of it to go viral and baffled on the internet.
Here are the 5 wild denim designs that went viral and baffled the internet.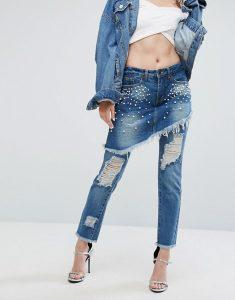 Article continues below advertisement
Remember when jeans skirts were the major trend from the '90s, well ASOS is really bringing it back as well as adding their own touch to it. The brand Liquor N Poker joined with ASOS and decided to pair the '90s themed skirt with 2018 trended pants. ASOS is selling this universal piece of clothing with a vintage theme brought back to life.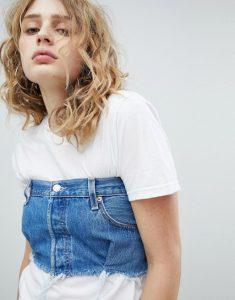 Article continues below advertisement
Its quite usual to see Denim styled as button up shirts, but other companies are finding other ways to redesign it. Milk it, a vintage concentrated company paired up with ASOS to create a shirt that makes it look like you forgot where your legs are. This simple white tee is attached to the top of a pair of jeans making it look like your jeans are really high waisted. This style has been worn on Rihanna and has started a new trend.
Article continues below advertisement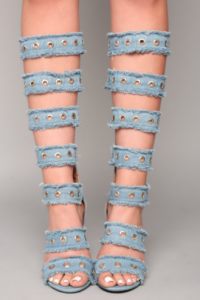 Article continues below advertisement
Denim has been used as all types of pieces of clothing, but who knew shoes would be next? FashionNova released these denim shoes that give off the look of ripped jeans. Although these shoes weren't the trendsetter of the idea of denim used on shoes, this style of shoes is starting to wear off onto other companies designs of shoes.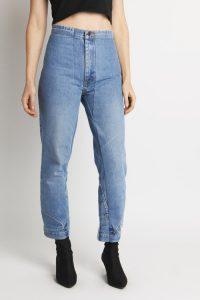 Article continues below advertisement
Will – Cost : $495.00 (US)
The creativeness on how to create fitted jeans have changed for a lot of companies, like the company CIE Denim. This brand creates denim jeans that are upside down. CIE has also created shorts that are upside down which has started a denim movement.
Article continues below advertisement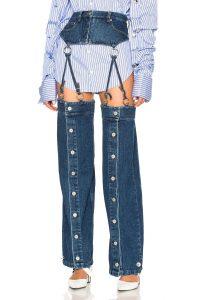 If someone is trying to look sexy as well as casual, this set of pants is the perfect solution. These pair of pants are created by a French company called Y/Project. Everyone was so fascinated by these jeans to the point that when the first stock dropped, it quickly sold out. What can these brands say, everyone has a fetish for crazy creations.