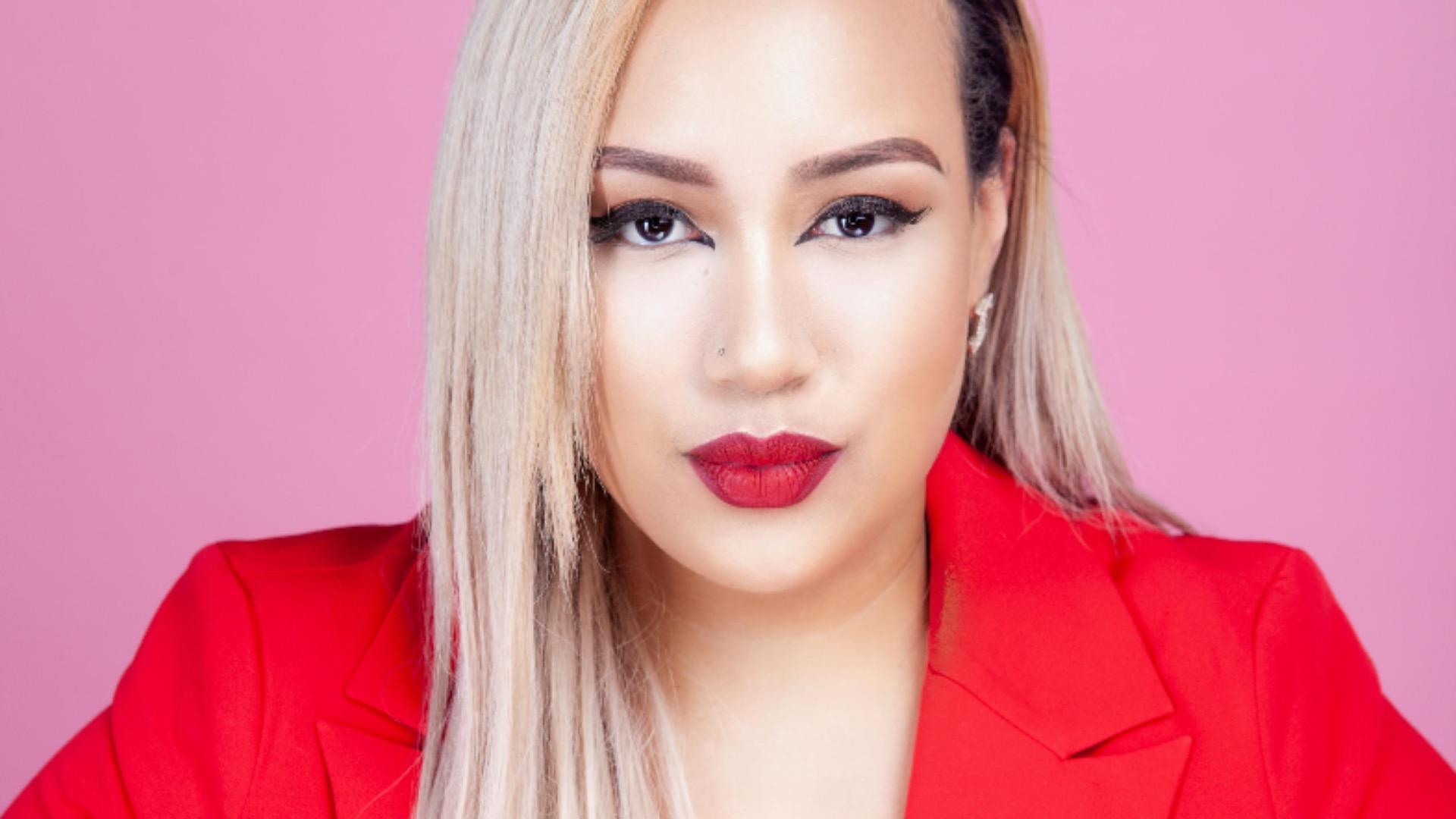 The Powerhouse: Morgan Owens
By Jamie Rollo

Jan. 14 2019, Published 4:46 p.m. ET
Powerhouse Morgan A. Owens inspires women everywhere to be their best selves. An anchor of her Cincinnati, Ohio community, Owens is an inspiring entrepreneur fueled by hard work and self-confidence. In 2014, Owens made her name known when she launched Curvy Cardio, a workout class that not only promotes physical health but a lifestyle where women love the skin they're in. The class also collaborated with Project Grad to put on after-school programs at a Cincinnati elementary school to educate young girls on self-love and the importance of having healthy self-esteem.
Owens furthered her endeavors and launched her personal brand in 2016 to help minority women in professional development. Her goal is to show women everywhere that they can be both "powerful and pretty". Owens hosts a variety of trendy events where she uses her knowledge on entrepreneurship and professionalism to aide and educate women on how to make themselves more marketable in today's business world, as well as jump-starting their own businesses. This past year, she launched her first national conference called "Professional Pretty". Through this Owens was able to reach an audience of 150 minority women. In 2018, she also released her first book, Finding My Sparkle, where she outlines her journey to self-love. Bombshell had the opportunity to speak with this inspirational businesswoman to discuss the ups and downs of entrepreneurialism, and the importance of self-confidence, read below!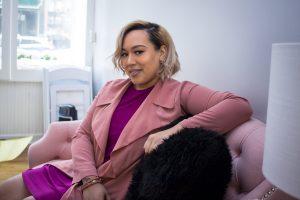 Article continues below advertisement
What are some adversities and challenges you face as a woman entrepreneur?
I feel the same adversities and challenges I experienced in the corporate world apply to being a woman entrepreneur, especially a black woman entrepreneur. Often times we aren't taken seriously, we have to downplay our "black girl magic", feel as if we have to mute our looks in order to be viewed along the same level as our counterparts. We are overworked and yet underpaid. That's the main reason why I launched the Morgan A. Owens brand, in attempts to let others know that women can be their authentic selves and still powerful.
The underlying attitude is that we can still be cute, we can be pretty, we can be poppin', but we can also be powerful. I had feelings of frustration from corporate events where I felt judged (until they heard my job title) or when I was the only person in the room who looked like me. Oftentimes, if you don't have successful role models you identify with, you don't your goals are possible.
Article continues below advertisement
Starting a business from scratch can be scary, how did you find the courage and drive to start Curvy Cardio?
I actually started Curvy Cardio as a side hustle. I had no idea I would be an entrepreneur and start a business. After college the recession hit, and I worked 4 jobs back to back. Eventually, I landed a career in my field and I was down to one job, I had all this extra time, so I decided to become a Zumba instructor. I have struggled with weight all my life so I thought this would be a great way to not only get in shape but earn extra money (I love a good handbag). Zumba became too saturated in the market and I was encouraged to develop my own type of workout, Curvy Cardio was born. I wanted to be an instructor who woman could relate to. I didn't have the perfect body, but I wanted other women to embrace and love their bodies from the inside out.
This was the same mission that sprouted my second business, Morgan A. Owens Brand which was established as a voice for women who have a desire to become more marketable in their corporate careers as well as entrepreneurial endeavors. I was tired of being the only "one" in corporate meetings or conferences. I wanted to bring the same access and resources to other minority women in business who may have been overlooked.
Article continues below advertisement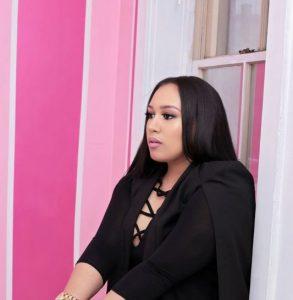 What were some of the hardest parts of building a business from the ground up?
Having a corporate background in marketing/branding/communications, I had a slight advantage from taking everything I learned in my corporate career and applying it to my business. The hardest part for me was finding out people who you think will support you, won't. I think every entrepreneur at some point in their business will experience this, and you have to learn to be okay with this. You have to focus on those who do support you and focus your energy in building your business, finding your target audience, and not worrying about your friends or family that don't take interest in your business endeavors. The hardest part of a business from the ground up that I have observed in others is just getting started. They don't know where to begin or what resources to invest in. That's where people like me come in – to help navigate, teach the importance of investing in your business foundation and help motivate to get started.
Article continues below advertisement
What is the number one piece of advice for women who want to start their own business and why?
My advice would be to make a plan and be disciplined about it. When I decided I wanted to become an entrepreneur I not only had to change my mindset but my lifestyle. I loved going out to happy hours, going out with friends, spend money (more than I should) but I knew all that would have to change in order to really do what I wanted to do. I stopped going out, instead, I spent Friday and Saturday nights at home working on my business. I lost friends because of it, so you have to also prepare your mind that not everyone is ready to see you grow because often they aren't ready to grow.
Also, you have to be honest with yourself. There have been many successful entrepreneurs who still hold down their 9-5's. Don't let social media fool you, full-time entrepreneurship is hard – really hard. At times it can be isolating, and you'll feel alone. It is not meant for everybody and that is okay. You have to figure out what works for you and what doesn't.
Article continues below advertisement
What was the defining moment when you realized that you wanted to work for yourself and create a brand?
When Curvy Cardio came about, it was because I struggled with my weight and self-esteem issues all my life. I suffered from not loving myself. When Curvy Cardio started and inspired others, I thought it could really be something. The same thing happened with my second business, the Morgan A. Owens brand. I was able to build my business to a national level and wanted to help other minority women do the same. It helped that I had other women that looked like me that I could aspire to be. This was never the life that I envisioned for myself but seeing women in powerful positions that looked like me, that were their authentic selves, let me know that I could do whatever it is that I wanted to do.
I also believe that seeing the results of my hard work and talent in form of revenue coming in (tremendously exceeding my corporate salary) was a huge game changer for me. Knowing that if I worked hard enough, I could support myself by my own terms and rules. I loved my corporate job as a Diversity and Inclusion Consultant, but at the end of the day, I wanted to work solely for myself.
Article continues below advertisement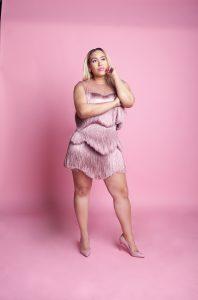 You newly released book talks about your journey to self-love; how does self-love and confidence help you in your career?
Finding My Sparkle deals with talking about my journey to self-love. I was a victim of bullying, self-doubt, depression, and self-hate. I struggled with my self-confidence throughout middle school, high school and college. I blamed my looks and body shape for the reason why I shouldn't apply for that job, or why I shouldn't speak up and be heard. Like many women, I wanted to blend in and not draw attention to myself.
Article continues below advertisement
Self-love gave me the confidence to pursue anything I wanted to do. It gave me the courage to not only have one business but two. It allowed me to keep going no matter how many doors closed in my face, how many "no's" I hear or how many unanswered calls or emails I get. I am a firm believer that in order to do what you want, you have to believe in it full heartedly or else why should anyone else believe in you? I wanted to share my story in hopes it helps someone go after their dreams or discover a dream in themselves they not thought could happen.
Where do you see yourself and your brand 5 years from now, and how do you plan to build upon it?
I've been saying 2019 is my "blooming season". I have spent the past five years planting, sacrificing and doing the work to be successful. In 5 years, I imagine myself not only making a national impact but internationally helping other women find their sparkle, write another book, I would love to have my own television show to make an even bigger impact, increase my role in schools in efforts to help more young girls boost their self-esteem and confidence, and wherever God leads me I am open and receptive to it.