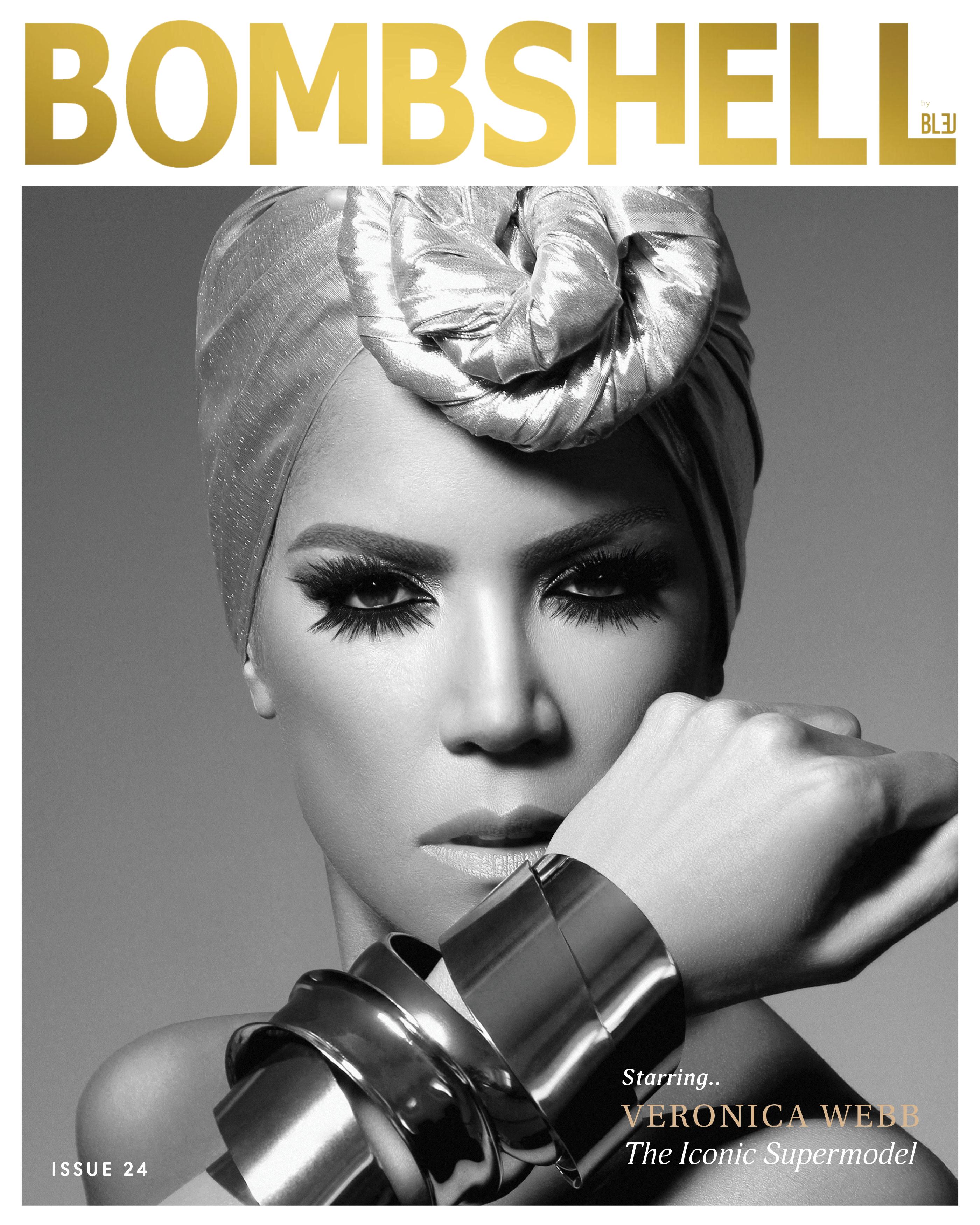 The Makings Of A Fashion Icon: Veronica Webb
By Ebony Allison

Aug. 16 2018, Updated 9:56 p.m. ET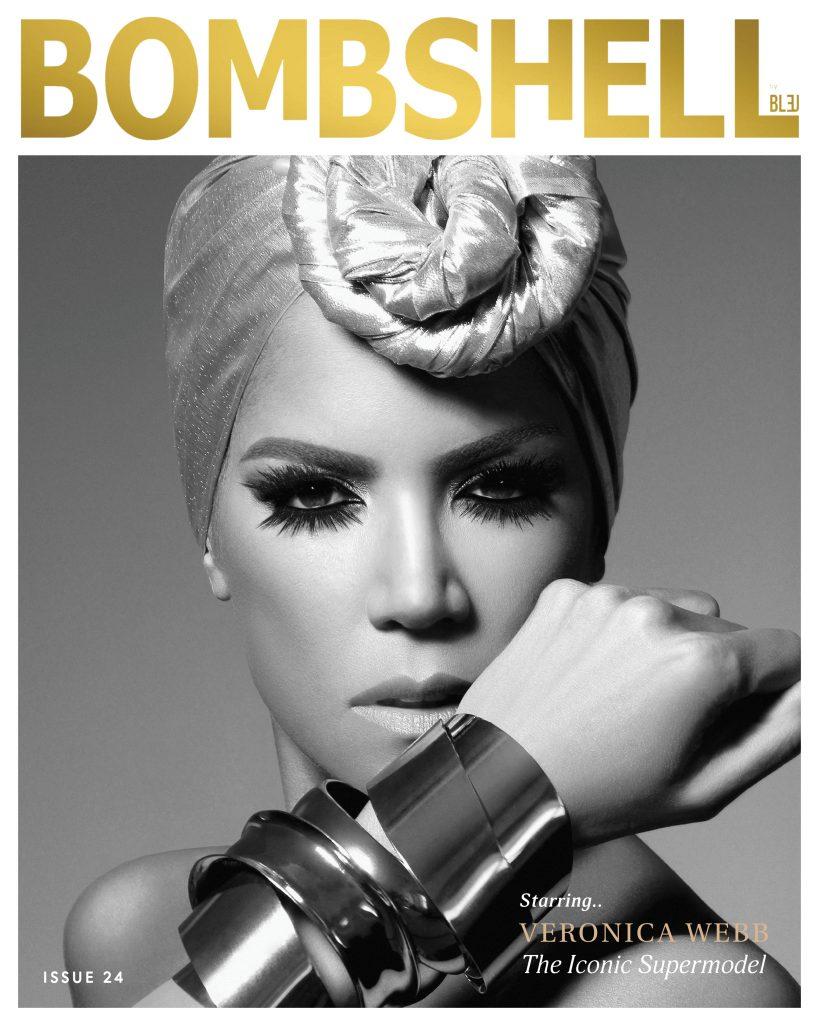 It is safe to say that the 90's were one of the most revolutionary time periods of our era. Artists emerged, cultural views shifted and birth was given to some of the most powerful cultural icons that still reign over society today. Veronica Webb, supermodel, entrepreneur and history maker, is one of the most influential icons to ascend to fame during that period. In 1992 Webb became the first black supermodel to land a major cosmetics deal with Revlon which served as a catapult for her extensive career in fashion. From walking the runways for fashion's big wigs like Karl Lagerfeld to Yves Saint Laurent and building lasting relationships with Andre Leon Talley to Grace Coddington, Webbs career serves as a blueprint that new age models could hope to acquire. Veronica Webb is a trailblazer and one of the many women to make sacrifices in the fashion industry and in turn making it possible for all the women that would come after to see further. We had the honor and the privilege to speak with one of fashions leading ladies to discuss her journey, and her longevity in fashion decades later.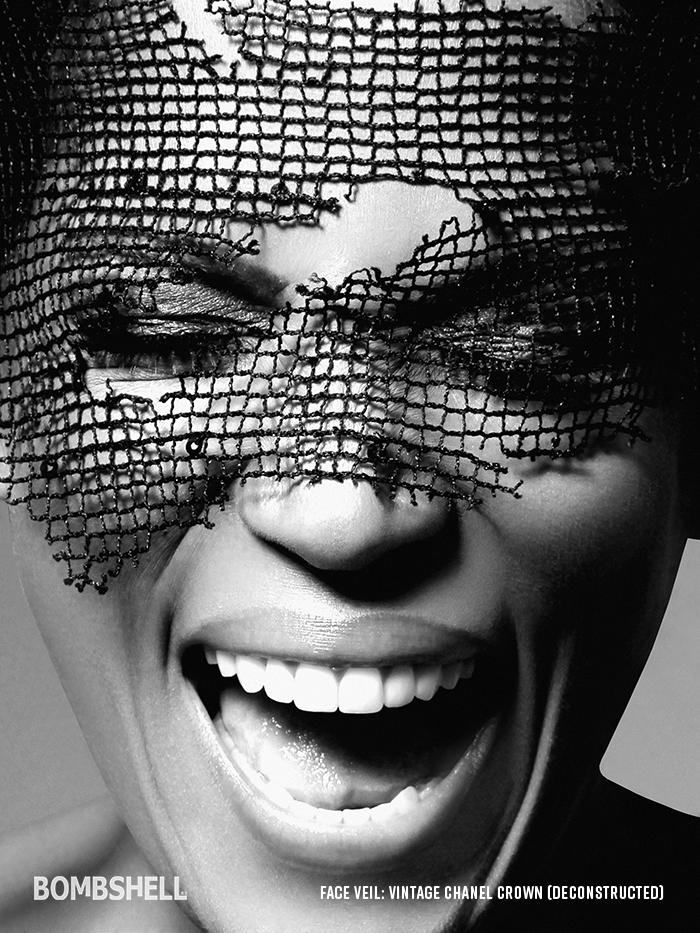 Article continues below advertisement
You're originally from a small city in the midwest- Detroit to be exact. But you've gone on to become a cultural icon in Fashion. Where did your love for fashion & the arts come from?
My love of fashion comes from my mother. She grew up on a farm in Ohio & made everything from soap, to furniture, socks, hats…you name it. So for me, fashion was making beautiful things and spending your time creatively putting clothes together from an idea into reality. My mother also worked full time as a nurse and she was a retired army veteran. She was this incredibly well rounded, super industrious, really inspiring person who made clothes to make her family happy.
And that's where it all began, with your mother. So being that your love for fashion originated from your mother, at what point did you decide that you wanted to be a model?
It was something that was always in my mind. I didn't think that I could be a model because I didn't really see many people (who were models) who looked like me. And the people who I did see, I just felt like "Oh my God Iman is so beautiful, I could never be as beautiful as her." I think a lot of women do this. Instead of looking at what we have that's good and counting our own worth, we look at what other people have and figure out why we wouldn't qualify for something that we want. I think with women we discount ourselves, and it happens across the board. It happens in science, it happens in finance. Because we fall into this terrible trap of comparing ourselves to other people.
Article continues below advertisement
What was your first big break where you realized you could actually do this regardless of your fears?
My first big break was when I came to New York on a scholarship for college. I was noticed at the store I was working at by an agent and hair dresser. I went into an agency and got signed. I had no idea what I was doing, I was terrified, I mean like terrified. Then I got booked by Bruce Weber and Grace Coddington [fashion royalty] for a job that I actually made some money from. It was a French Connection catalog. Grace and Bruce said that I would be shooting with British Vogue that next week and that's when I realized I had my foot in the door.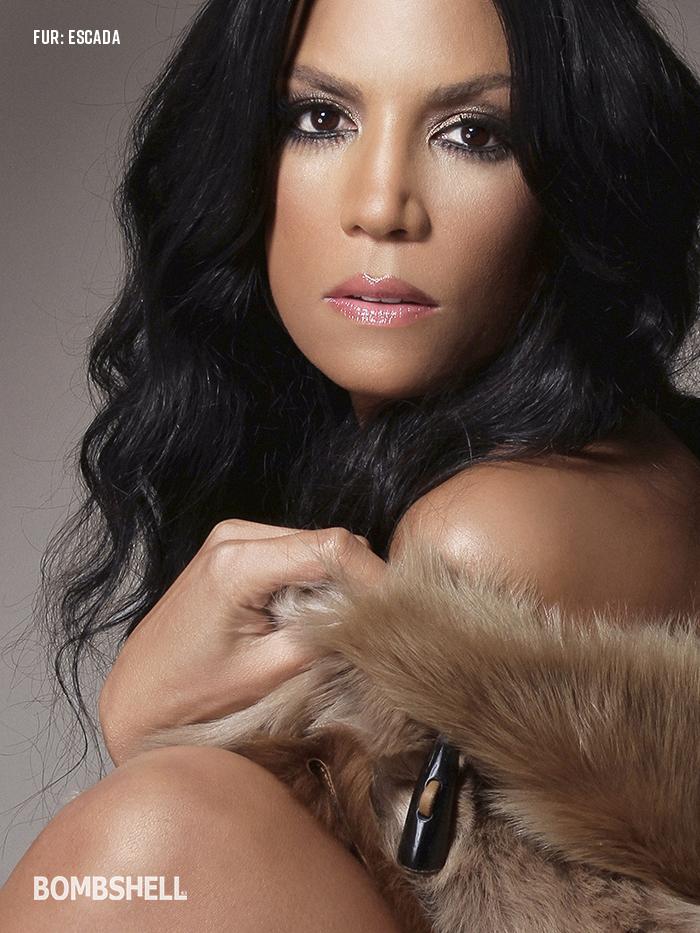 Article continues below advertisement
It's 2018 and there are still issues with diversity on the runways. How was it being a model in the 90's? Was diversity an issue?
The runways were actually a lot more diverse in the 90's when I started. Back then fashion shows were twice a year and the clothes were a complete secret. Like The Kremlin or The White House, they were on lock! [lol] But the shows themselves were a lot more diverse because designers would show over 100 looks. Models like Iman, Moonia, Galma, Tyra all emerged during this period! I think now things are a lot less diverse due to shows becoming smaller and the need to design and produce garments at a much faster pace. Designers no longer have time to deal with fitting issues and that's where the rise of white european models begin to dominate runways. Racism and Tokenism are still a big issue in fashion but I do believe it's beginning to change.
Reflecting on the successful career you've had-You've built great relationships with iconic designers like Karl Lagerfeld and Isaac Mizrahi. How were you able to create these bonds with these designers?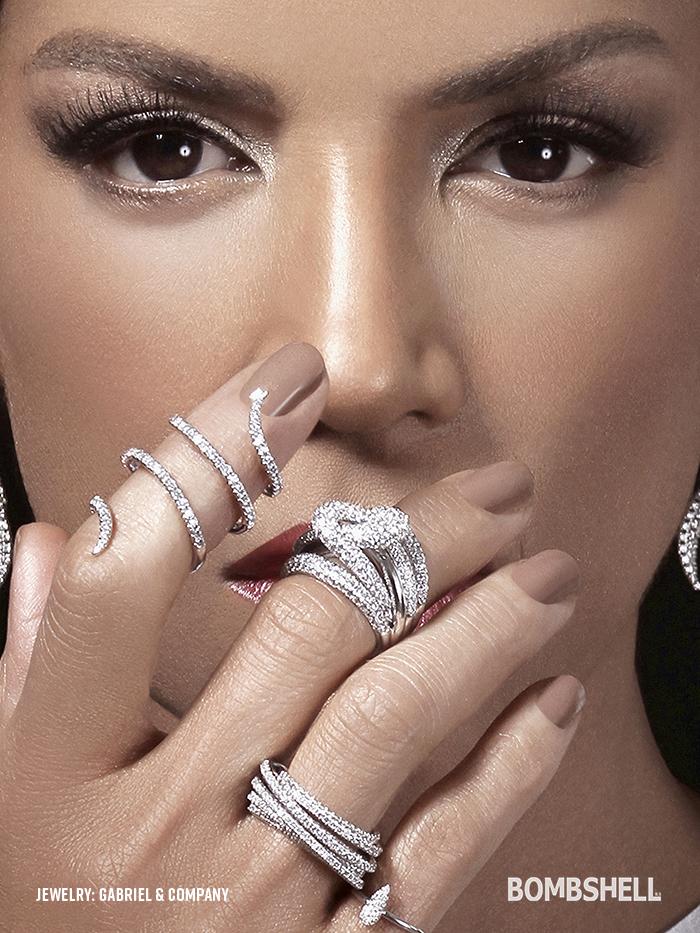 Andre Leon Talley was an agent and a mentor. And if you want to really sort of make a fashion family tree or a fashion success chart you can kind of put Andre's picture in the middle to connect the red strings. You'll see that most people living, including the generation that's coming up now are someway mentored by Andre The Great Leon Talley. So my introduction to Karl Lagerfeld, and anyone else was through Andre. Andre was the person who opened the doors for us and opened his world and relationships to help us get where we are!
That's amazing that he had those relationships and was able to use it to help other people in the industry and especially people of color.
Article continues below advertisement
And I'll tell you another person who does not get enough credit their due for how much he's done is Karl Lagerfeld. He was the only person at a major design house who had a black assistant who was his right hand-Eric Wright.
I love Karl because he always makes a statement on social issues through his collections! But As far as the contribution to advancing people of color forward in the fashion industry that was something that I wasn't knowledgeable of.
It's because he really doesn't talk about it, Karl is so larger than life and so iconic that sometimes you forget to look at what he's doing!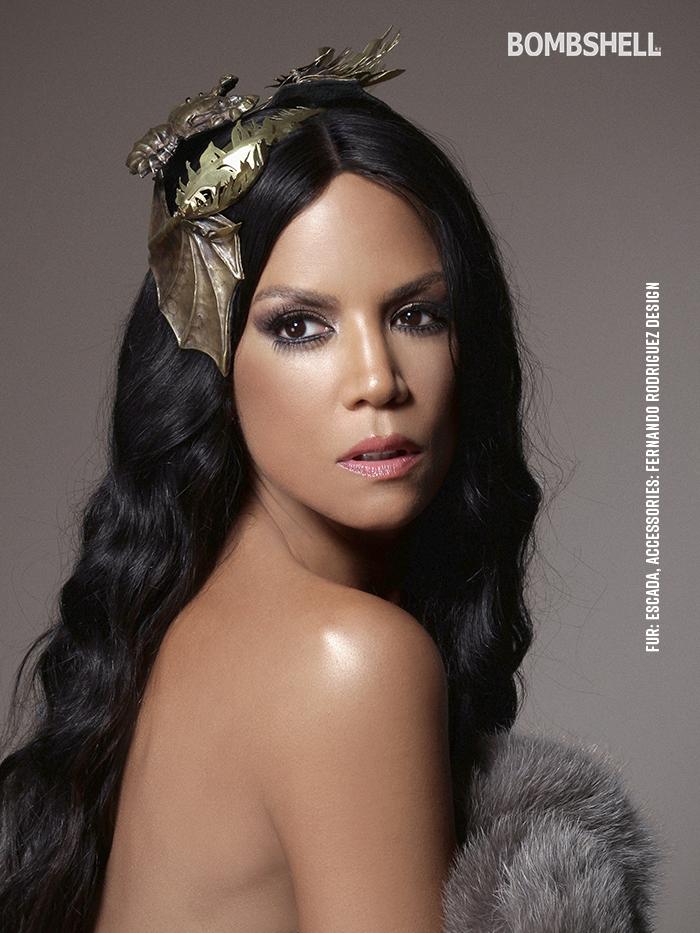 Article continues below advertisement
Fast forwarding to where we are now in society with social media having such an influence on the younger generations of women, what are your opinions on social media being that you rose to fame during a time when social media wasn't a thing?
I like social media because it gives everyone a chance to showcase their own personal ideas of beauty and levels out the playing field. I think social media has given such a voice to black women. It's the first time that we have expressed our beauty raw and immediate without worrying about fitting in. I think it's a blessing for many. Talent is not always evenly distributed but opportunity is due to social media.
What's an average day like for you these days balancing between being a mother and entrepreneur?
I've been experimenting with different ways to work in the digital economy to create ways to work from home while also indulging in being a full time mom. I got to a point in my life where I didn't want to always be on the road or on a plane. You can start a business for free on the internet and you can advertise for free on the internet. I decided I wanted to do a blog because there is just so much that I know and love about fashion that I wanted to share. From that I got the call from The Root to start their fashion and beauty article The Glow Up & I also have my shoe line that I'm launching with a friend whose a Norwegian shoe designer. The collection is called Veronica Webb by Helene Westabye. It's a 6 piece collection that is currently available on my website!
Photography: Quintin Perez & Ron Erick Odchigue
Stylist Asst: Nymph Pixles & Michelle Jessie