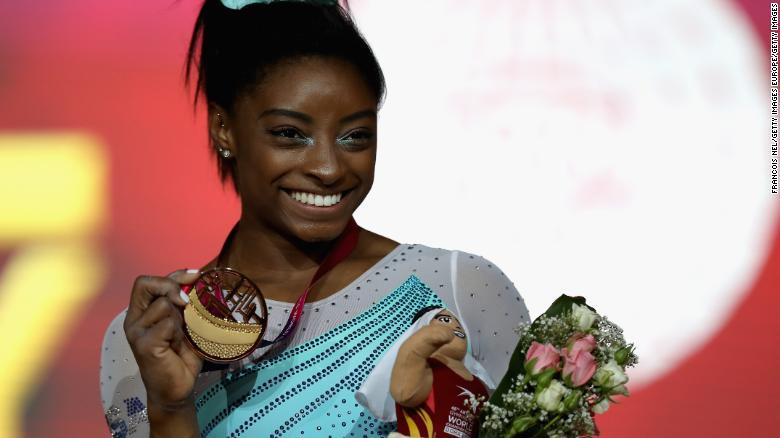 The Historic Resiliency of Simone Biles
By Jamie Rollo

Nov. 29 2018, Published 4:24 p.m. ET
21-year-old gymnastics powerhouse, Simone Biles, made history at the Artistic Gymnastics Championship in Qatar last month. She became the first woman to win four all-around titles.
Biles is not a new name to the sport of gymnastics, and has been impressing crowds since her 2016 olympic debut where she took home gold medals in the all-around, vault, and floor competitions.
Though she broke history and blew out the competition in the all-around, she felt her performance was far less than perfect. While performing her signature vault, "The Biles", she fell back on her landing. Despite the minimal feat, she still bounced right back up.
Then came the balance beam, a usually solid event for the young gymnast, where she truly shocked fans. She fell off the beam twice. The first time after attempting a front flip with a half twist where she fell off the beam completely. After that mishap, Biles lost her balance again after attempting a front pike somersault.
Article continues below advertisement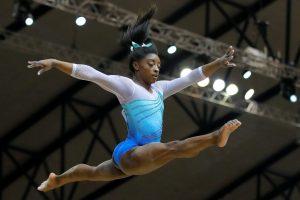 Despite her evident mishaps, the difficulty of the skills that she was performing kept her in the lead by 0.092. Up next was the floor routine. According to the Associated Press, Biles was debating on simplifying her floor routine considering her previous mishaps that competition day. However, keeping with her competitive and driven attitude, Biles performed her floor routine at full force.
Her opening pass however, might have been too powerful. Her strong athleticism is always evident, but unfortunately that prowess and power sent her slightly out of bounds during her performance.
Article continues below advertisement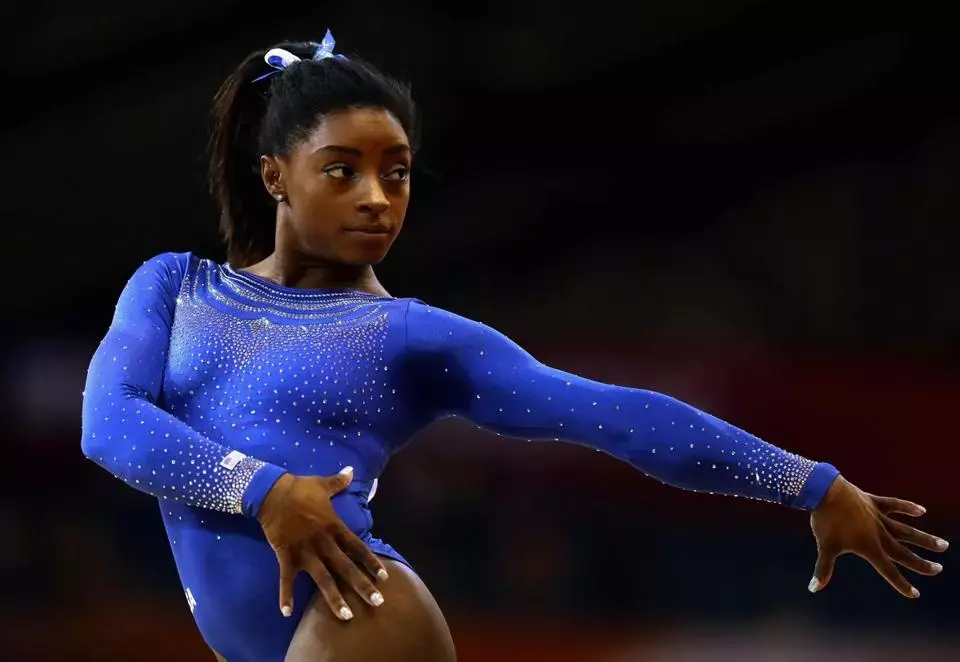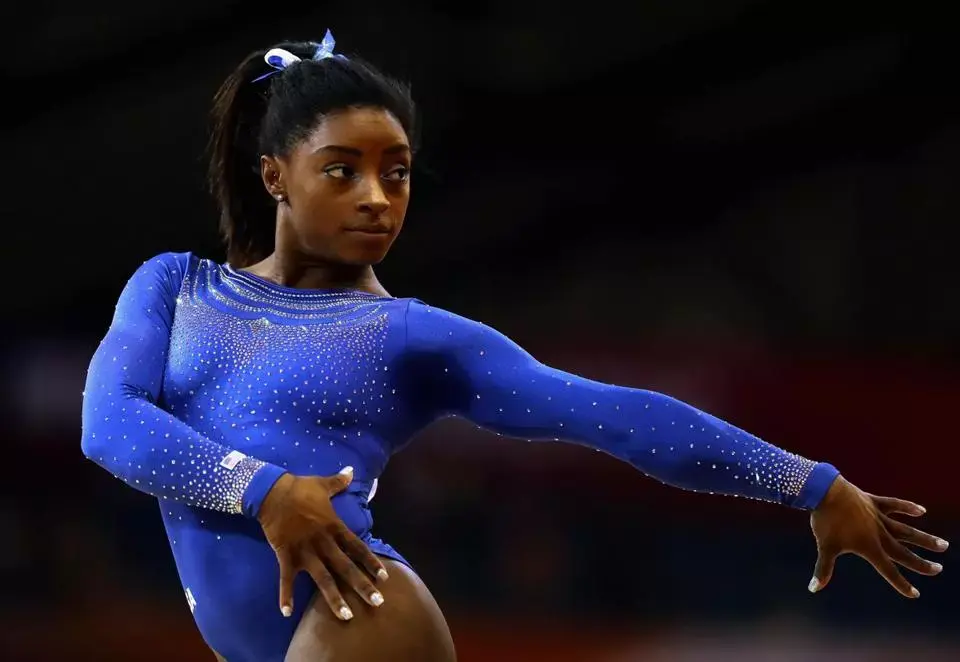 Biles's unfettered athletic ability and difficulty in her routines allowed the young gymnast to get first place in the floor routine, which shot her to first place in the all-around. This competition was no easy feat for Biles. That day she had a kidney stone, and made many mistakes, yet still made history by winning her fourth all-around title.