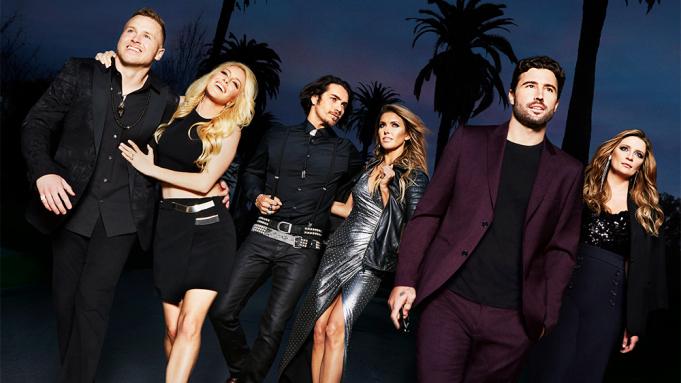 The Hills New Beginnings Season Two Trailer Drops
By Elysia J

May 10 2021, Updated 4:34 p.m. ET
When The Hills originally ran on MTV from May 2006 to July 2010 it was a pop culture phenomenon. From the tumultuous relationship between Lauren Conrad and her sometimes friend, Hedi Montag to the shocking set reveal in the final episode, people were hooked.
Thirteen years later the show came back for a sequel with The Hills: New Beginnings. In July of 2019 fans were finally updated on the original cast's careers, children, and relationships. Now there is even more to come as the first trailer for season two of New Beginnings has just dropped.
MTV released the sneak peek to the MTV Reality YouTube Channel on May 5th.
The focus of the four-minute clip is on Brody Jenner and Kaitlynn Carter. The couple split back in August of 2019 after 5 years together. Not long after the split Carter was spotted kissing Miley Cyrus, who split with her husband Liam Hemsworth soon after. The women were also rumored to have had a relationship.
During the clip they discuss Jenner's drinking problem. Jenner seems to place some blame onto Carter. " The pressure of having kids and stuff like that. […] I honestly think that was weighing on me heavily and it was causing me to drink unhealthy amounts."
In a confessional, Carter says that she finds this characterization unfair. She says that he "likes to use me pressuring him as a little bit of a scapegoat for his drinking". They later go on to discuss the infamous kiss between Carter and Cyrus which Jenner refers to as "the whole lesbian thing".
Whilst the pair discuss intense issues in their relationship, and issues after the breakup, they appear to be trying their best to be fair and civil. Anyone hoping for a big fight between the pair will likely be disappointed.
Season two of The Hills: New Beginnings will air on MTV on Wednesday, May 12th.