The Bella Moon Effect
By Ebony Allison

Jul. 23 2017, Updated 4:06 a.m. ET
The Bella Moon Effect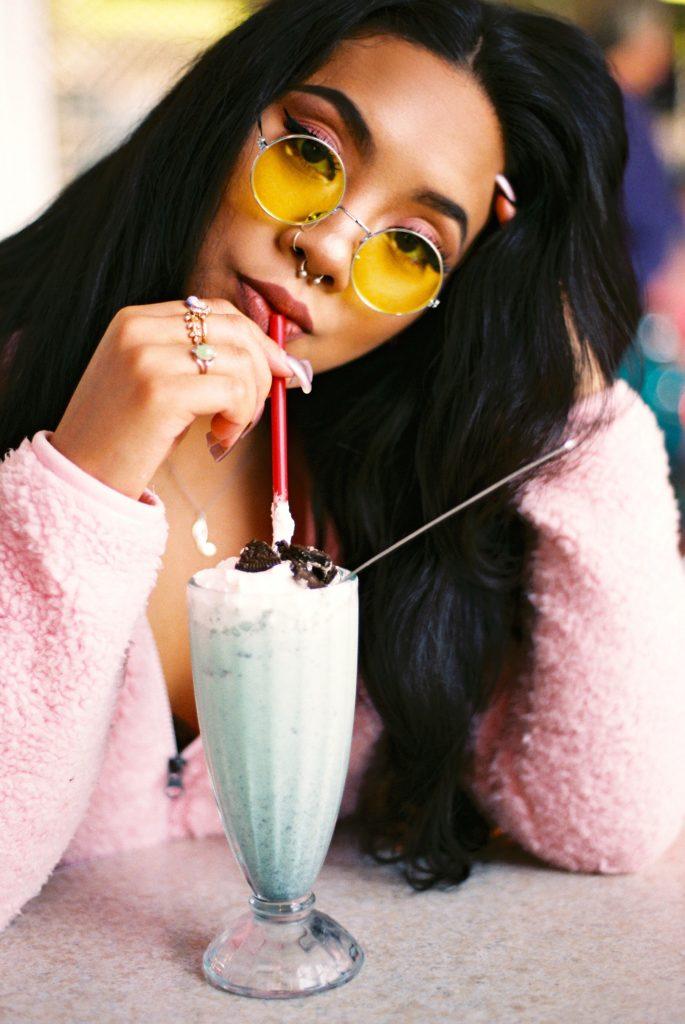 Do not be fooled by Bella Moon's euphoric R&B soulful beats, blissful voice, or sweet demeanor. This musician is a fearless rebel who knows what she wants and goes after it.
Bella Moon, grew up as Isabella Nop in a conservative Cambodian family. She didn't have the easiest childhood as she faced criticism from both her friends and family about, not only her appearance, but also her dreams. Her bold nature, tattoos, and piercings were the antithesis of everything her family valued—not to mention her blatant refusal to conform to their expectation of her becoming a nurse or a doctor.
In the midst of her family's scrutiny, a younger Isabella found her love for music, and stuck with her ambition of becoming an R&B/Soul artist. It was then that she became Bella Moon—Bella meaning 'beautiful,' and Moon representing a "beautiful light that will always shine in the dark."
At 22 years-old, Bella Moon is showing those who doubted her that it is possible to be a positively radiant woman regardless of the negativity that crosses her path.
Bombshell had the opportunity to talk with Ms. Moon about her unique personality, the story behind her creativity, and how she became unstoppable.
Interviewed by: Rhamer Bernardez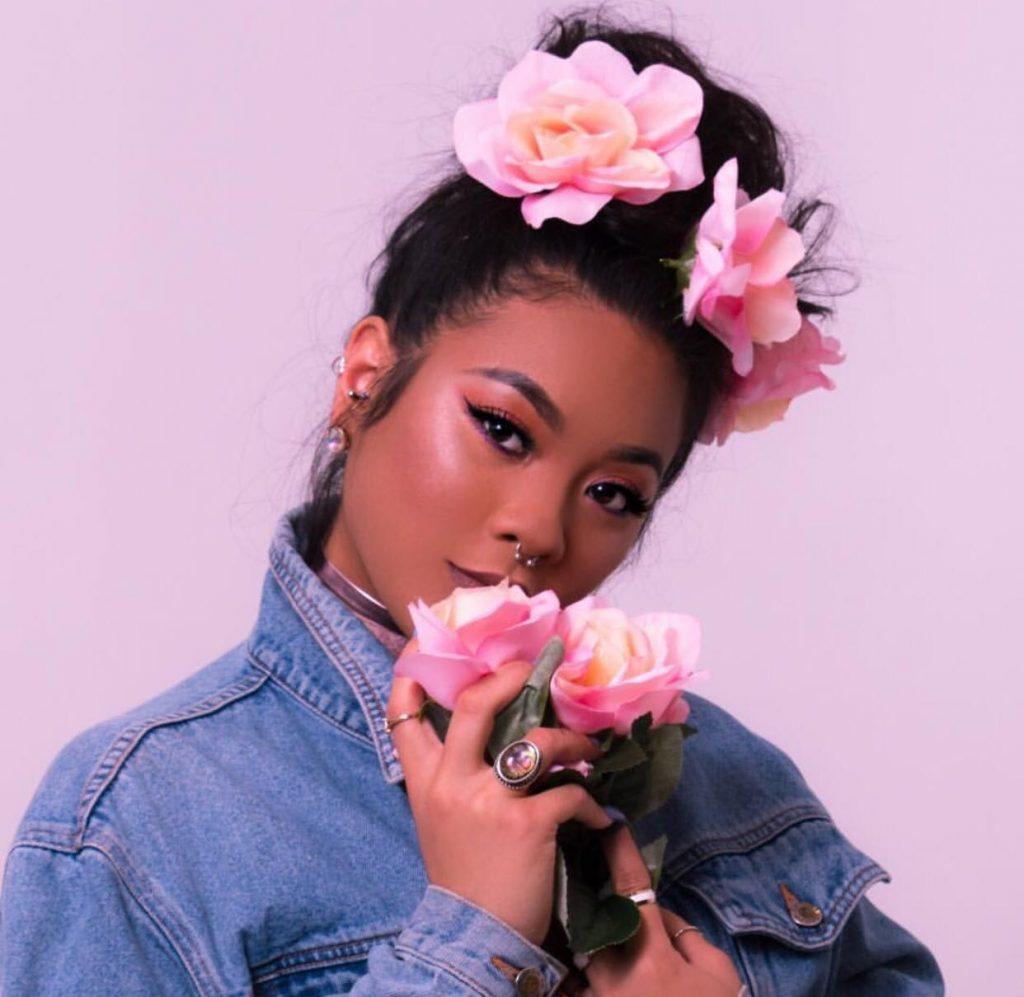 Article continues below advertisement
Your Instagram is every 20-year-old's dream! How do you come up with such creative (visual) pieces such as your photos?
Moon: I am very inspired by all of earth's creations from flowers, trees, butterflies, clouds, etc. So whenever I see anything that catches my attention, I'm quick to take a picture. I love vivid colors and pastels.. ESPECIALLY PINK because it's my favorite color and it represents love and girl power. In reality, I surround myself with those things, so naturally it's incorporated into my visuals.
How does it coincide with your music?
Moon: When I write music, I have to be in my own world, which is usually in my room, which is very colorful, or outdoors around trees under the clouds somewhere. It opens up this space in brain that helps me with my creativity where I can focus on nothing but the music and my lyrics.
When did you realize creating music was your calling?
Article continues below advertisement
Moon: Growing up, music was always my outlet of my reality. It was the only thing keeping me out of trouble as a kid. I was always singing and dancing around to all of the Disney bops! Cheetah Girls was forever on repeat! [laughs]. But at the age of 10, I joined my school orchestra and played the viola. I fell completely in love with the art of music. The instruments, the production, the rehearsals, the consistency of learning and growing as a musician. That's when I realized I wanted to do nothing but create. As I got older, I got involved with hip hop choreography than musical theatre and it led me to what I am now. A creator. A performer. An artist.
Moon: Starting off it was a bit difficult. The Asian people that I grew up with didn't understand why I desired this dream so badly. It was hard gaining support by the people I love. I assumed it was because they never been around someone chasing this specific dream or saw success coming out of it. That only made me crave it more. To get better, be better, to prove them wrong and that I am worthy of this life. The way I dressed was considered "hoochie" until of course they realized that crop tops are the new trend in America. They hated my piercings the absolute most. Til' this day, they still beg me to take my nose piercings out. But like any family regardless of the ethnic or religious background, I'm just that kid that wanted to be a rockstar with the rebellious tattoos and piercings that didn't go to college to become a nurse or doctor. But all in all, it's always been difficult to be accepted for the things other people can't relate to. But that only gives me more motivation to keep going…to keep striving so I can make my people proud and rep for any Asian American or any young woman at that to keep reaching for their goals regardless of their ethnic or religious background. Just be who you want to be.
Article continues below advertisement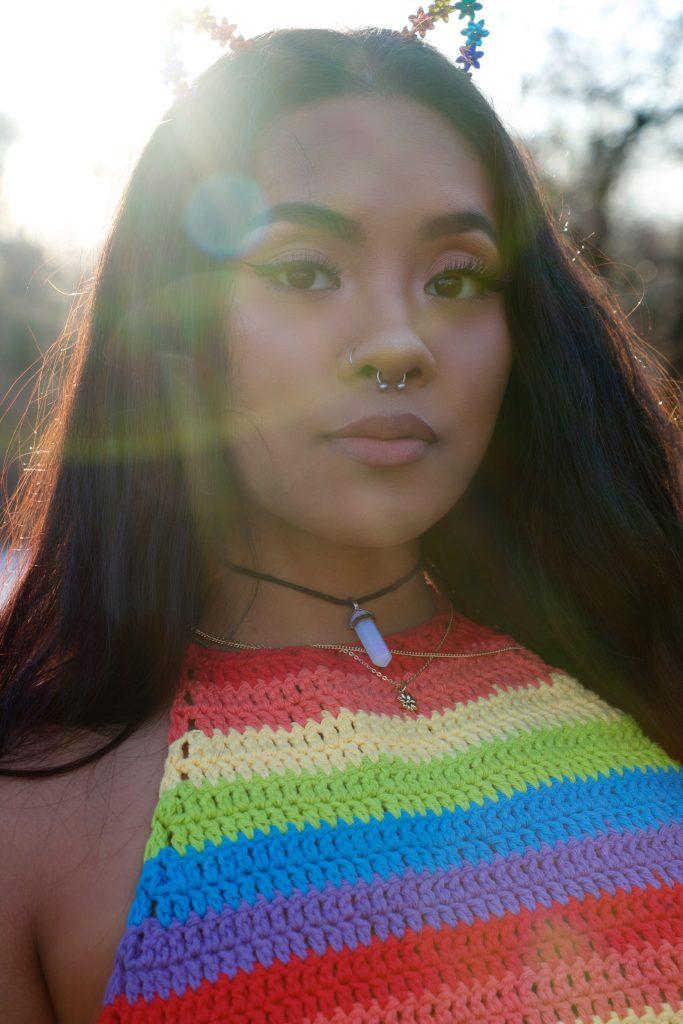 How do you remain unique in our society that is so "overexposed"?
Moon: I honestly just stay true to who I am. I feel like everyone is unique in their own way. Sometimes I feel like people try way to hard to impress others to fit in and that blocks the unique factors of who they are as a person. I like what I like. I forever just go with the flow and some people rock with it, some people don't. Confidence is KEY! As long as I stay true to myself and I am comfortable in my own skin, that's all that matters.
Moon: My family, my boyfriend, my best friend Vann, engineer/best friend T Mcgee, and the supporters of my hometown Nashville. I love you all. Thank you for having faith in me and loving me the way you guys do!
"Bella Moon", is such a unique name that suits you, a unique musician.. Can you tell us the story behind your name?
Article continues below advertisement
Moon: I didn't grow up in the most positive settings. It was rough growing up. Music was literally the only thing keeping me out of trouble and keeping me sane. A lot of people gave me nothing but negativity because of what I loved and they would say things like " She's not good enough," or " She just loves attention that's why you always do stuff like that," or just anything too pull me down, trying to lessen my confidence in what I do. My name is Isabella Nop. They call me Bella for short. I call myself Bella Moon because regardless of how dark life can get, I'll always see and be light.
Moon: Practice makes perfect so melodically and lyrically I'm progressing. I'm more comfortable
Can you give us a little hint of what's in store for 2017?
Moon: Definitely more music and more visuals.
7 words you would use to empower women:
Moon: STRONG, GO GETTER, BEAUTIFUL, LOVE, CONFIDENCE, STRIVE and UNSTOPPABLE.
Follow this months Digital Cover Girl on IG Here! And Get into the vibes on Sound Cloud!
Article continues below advertisement