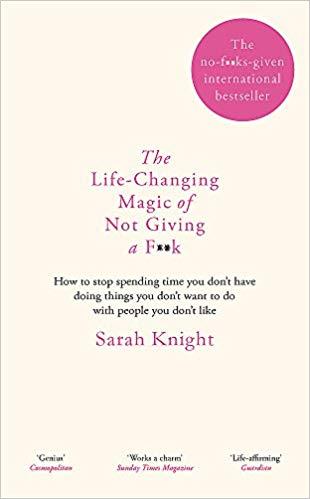 The Art Of Not Caring What Others Think
By Claire Concannon

Nov. 27 2018, Published 5:27 p.m. ET
Recently I've read a book that has changed my view on how to approach the way I look at things in life (i.e. Not Caring). I'm not usually one for so called self help books, but this one actually made me reflect and think about how much I stress about what other people think of me. The book I read is called 'The Life Changing Magic Of Not Giving A F*ck". This book, by Sarah Knight, tells you through examples and techniques of how to get through life without caring so much about what other people think. It's quite a sassy book but the overall message is clear and it made me actually want to care less.
For years I've always been the type of person to stress about what other people thought of me or not do something because I was scared of what people would think. Even just going somewhere when I didn't want to, I'd go because I'd feel guilty. But then I started to realise I'm doing these things that I don't actually want to do just to please other people. So I decided it was time to stop. The book helped me along the way, some things I didn't agree with, like one example she used was not going to your friends wedding because you don't want to, that I don't agree with. Firstly I love weddings but also even if you don't want to go there's some things in life you do have to endure even if you don't want to. I more so wanted to stop caring and stressing out so much on a day to day basis about things that other people wouldn't think twice about but I'd spend half the day thinking about.
One thing I always try to do is in a situation that I'm freaking out about is think to myself, this time next week will this situation matter? Will this still be a problem in a month? If the answer is no well then I don't need to stress about it right now. Also I just need to remember that everyone has their own thing going on, people don't care about you as much as you think they do. You think someone is going to care if you don't turn up for a night out when there's still a group of other people there? Believe me as important as you are you won't be missed. So just try to not stress about the small stuff, there's a lot more to life than that.