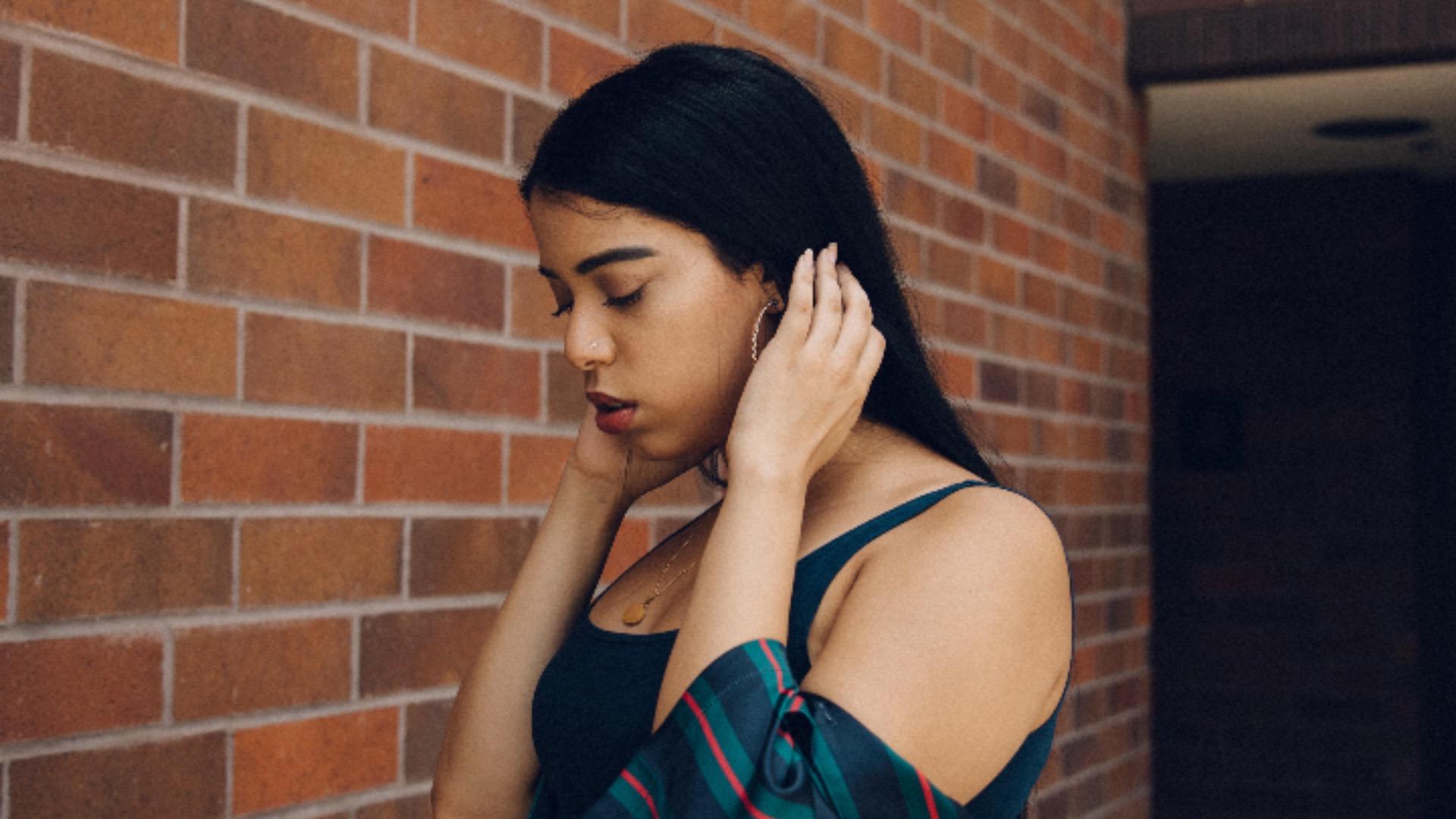 The 41-10 On Rising Songstress ILHAM
By Johana L

Jan. 14 2019, Updated 2:47 a.m. ET
Queens native, Ilham, dropped her music video for "Cycle of Games" off of her critically acclaimed EP, 41-10.
The music video garnered her her first million views.
The title for her EP was named after the building she was raised in, 41-10, in the Queensboro Projects. You can stream 41-10 on Spotify and listen to the melodic tracks for yourself. Don't be afraid to turn the volume up, your neighbors will thank you.
While her personal success is quickly on the rise (Nylon named her one of the 15 Up-and-Coming Artists to Watch in 2019), she is also fighting the NYCHA for heat and hot water in the Queensboro Projects. All the more reason to support her artistry as her selflessness comes to light.
Article continues below advertisement
As a first generation American of Moroccan immigrants, she paves the way for future generations of Americans like her. Her classical music education at Cornell brings forth even more proof of her incredibly hard work. A first generation American of Moroccan parents, a Cornell graduate, advocate for basic rights in the projects, and a critically acclaimed songstress, Ilham was a true pleasure to interview for Bombshell readers. We pass along her words, strength, community and inspiration.
Article continues below advertisement
Her humble demeanor and soft-spoken nature was evident and she shared her struggles with anxiety and how she is learning to overcome it. She shared,
"When I walk into a space with new people, mainly events where there's music and stuff, I'd get anxiety. I'm like 'I can't do it.' I'd have a breakdown talking to my manager, I'd be like 'I don't want to go, this and that,' and it's all in the head. If people judge you as you walk in, that's their problem. You can't really do much about that."
She briefly apologized for venting which set the interview at a comfort level that many people can relate to. She continued,
"it's just been a realization. I was sitting there wondering 'what's wrong with me? why am I feeling this way?' There's no answer to that. I feel some type of way…scared. I'm an introvert sometimes. Sometimes, especially with women, if you're just standing there and you're standing there not talking and you're battling anxiety, some people may think you're pretentious but there's a war going on in your head. That's something I'm learning. Other than that, everything's good! I'm writing music."
Bombshell asked: What was the overall concept for 41-10?
Article continues below advertisement
Ilham: "Everything was just honest. I wanted it to be honest, raw emotion. When I wrote 41-10, it wasn't like I came up with a concept, like 'this is what I want to write about!' It was more like, a manager finally believed in me and said, 'listen, you'll have studio time'. Prior to going to my first studio session, I would do this thing where I would sit in on other artists' studio sessions and I would write for them in exchange for an hour free of studio time. The attention was never given to me. Even with an hour, an hour is nothing, it goes by fast, you know? I'm trying to learn how to use the equipment, how does my voice sound with reverb, and this and that. So there was really no concept. It was more like, I went in the studio, I had 4 hours. I'm not gonna go in an write in the studio, I'm gonna write prior. I'm gonna go in and record and get as much done. As we repeat everything, wow, a lot of it is about, just emotions with different types of relationships. And everything was written in 41-10. That's where that title stems from. Everything was written in my apartment."
Bombshell: How does being from NY affect your music and you as a person?
Ilham: I think being in New York, you're just naturally abrasive and aggressive. I'm learning how to make my words more poetic and flowery but a lot of my lines are very honest and it's just like 'this is how I feel.' Especially with the song 'how you feel now' it's about a situation where men in the industry will try to take advantage of you. A lot of people related to that song. When you read the lines it's very straightforward. It [Being from New York] affected my music, sound, lyrics, and personality.
Bombshell: We learned that your parents are immigrants from Morocco. How has that affected your worldview?
Article continues below advertisement
Ilham: I still have Moroccan traditions, there's certain things that my peers and friends would do that I'm just like, 'wait. Americans do that?' but I am American, you know what I'm saying? I was born here. I try to censor myself just a little bit in my music, just a little bit, because I understand that my parents are very traditional. My morals are crazy high and that's from having Moroccan/North African parents. The way I conduct myself in the industry, the way I talk to people and everything is affected.
Bombshell: How was working with Dave East and Arin Ray and is there anyone that you would love to work with or you plan to work with in the future?
Ilham: "The way that Dave East came out, I knew I wanted someone from New York and I think Dave East embodies that. He embodies a rapper who really, really hustled organically and just became who he is now. So my manager had that connection. We didn't really sit in a studio together, but I did tell him what I wanted from his verse and what not. So when he sent the verse, it was amazing. With Arin, I knew for the re-release I wanted an up-and-coming R&B artist and everyone kept saying his name. So then my manager reached out to him, and he came to the studio, that night, and just free-styled and did everything there in front of me. It was really nice to see someone my age and doing what I'm doing. It was good to learn from him and see how he did it. It was the first time I learned about free-styling and he just came in and made the song there and that to me was just amazing.
Article continues below advertisement
For the future, we're not sure yet. I think right now I just want to write and hone into a sound and the features will come if there's a feature."
Bombshell: What message do you want your audience to take away from your music?
Ilham: "I just want people to listen to my music and feel something. Whether it's a source of happiness, or that they're not crazy and they relate to some sort of thing. My music is all about an emotion, every song hones into an emotion, whether it's self-discovery, whether it's self-value. So I want someone to listen to it and gain that sense of confidence. I feel like it's been shocking because I do get a lot of messages on Instagram where people are like 'this song, 'i don't wanna be with you no more,' made me break up a toxic friendship' and others are like 'it made me break up a relationship.' If it allows you to understand yourself, if my song enhances an emotion you're feeling that you couldn't describe but you could describe sonically, that's what I want. I want people to feel and understand and be okay with being themselves. I feel like we're in a world where everyone has to think a certain way, look a certain way, act a certain way, and no. So it's like, use my music as an outlet to further enhance you, if that makes sense.
We look forward to all the music and emotions that Ilham has in store for us this year.