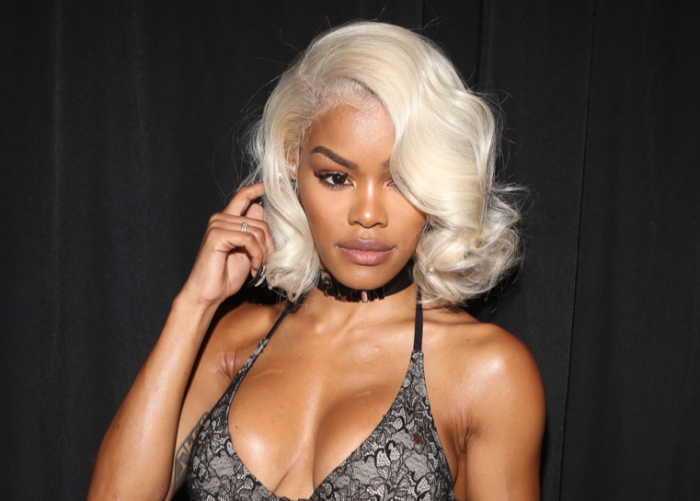 Teyanna Taylor's Steller Performance At NYFW
By Rebecca Richards

Sep. 12 2017, Updated 1:49 p.m. ET
It's New York Fashion Week people and our favorite celebrities have been giving us nothing but life these past couple days. Teyana Taylor ripped the run way at Giuliano Calza's (GCDS) fashion show and also showed off her multiple talents at Philipp Plein's fashion show performing to the Future's "Mask Off" .
The sexy and creative performance dominated the runway and gave the audience exactly what they needed to end the show. This performance definitely brought us back feels from 2016 Kanye West's "Fade" music video where Teyana , as the leading lady gave a phenomenal dance routine to the track.
Good Music's First Lady went so above and beyond during this performance that she even told USA Today "But then I realized I'm not extra, I'm spicy, that's all. I'm just spicy, I put a little spice in everybody's life". Teyana gave us a Harlem girl flavor that we definitely can get used to. From her music, her cutting-edge fashion sense and sensational dance moves who knows what's up next for Teyana Taylor.
For more info and insites on Teyana Taylor at NYFW follow her on Instagram and Twitter at @Teyanataylor !