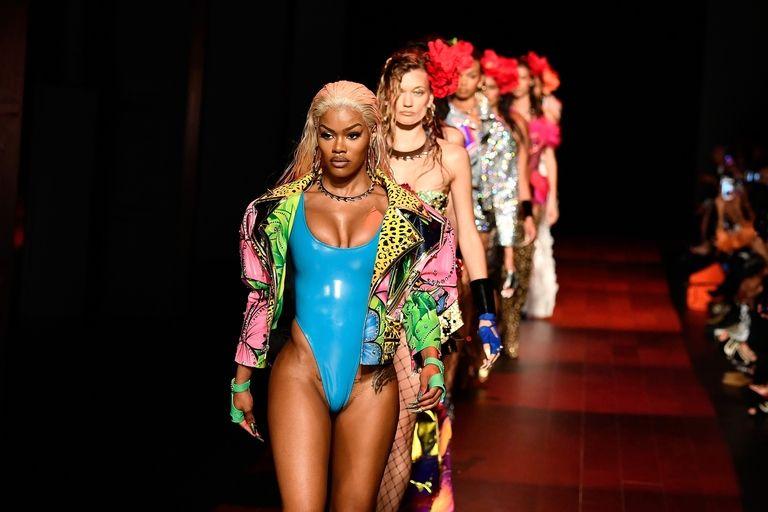 Teyana Taylor Strikes Again in Latest Runway Look
By Caitlin

Sep. 13 2017, Updated 7:16 p.m. ET
As you know, it's not old news that the one and only, Teyana Taylor has been owning New York Fashion Week, and during Tuesday night's show for The Blonds, she killed it one again wearing only a sexy thong one piece bodysuit.
As the show opened, she was the first to appear-facing backwards with her hands on her hips, which preceded into a strut so powerful, it was a wonder anyone survived.
As she walked Teyana made a full lap, back in front of the cameras once again, preforming many spins, twirls, and squats, which I'm sure was enough to make anyone swoon.
For more info and insites on Teyana Taylor at NYFW follow her on Instagram and Twitter at @Teyanataylor !