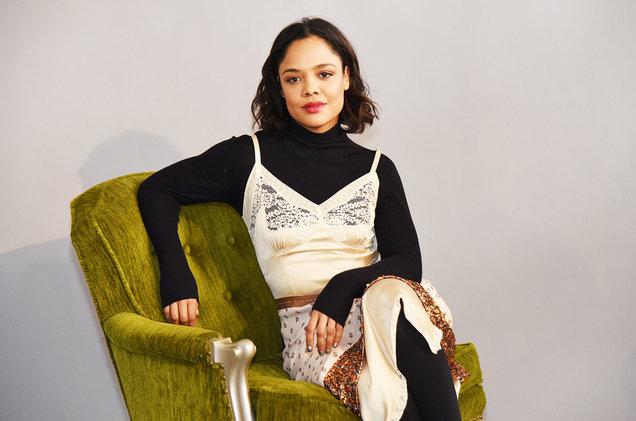 Tessa Thompson Comes Out As Bisexual
By Elysia J

Jul. 2 2018, Published 9:59 p.m. ET
Actress Tessa Thompson has publicly confirmed that she is attracted to both men and women. The revelation came in an in depth interview with Porter magazine.
Although this is the first time she has confirmed this publicly, Thompson indicated that her family were already and aware and accepting of her sexuality. She stated that in her family "you can be anything you want to be. I'm attracted to men and also to women. If I bring a woman home, [or] a man, we don't even have to have the discussion."
Thompson also told the magazine that she feels a sense of responsibility for the LGBTQ+ community. After she told Porter that she has a family that accepts her, she went on to say… "But so many people don't. So, do I have a responsibility to talk about that? Do I have a responsibility to say in a public space that this is my person?"
Tessa Thompsons sexuality was not the only revelation to come out of the interview. She also made a statement about Janelle Monae that caused a stir.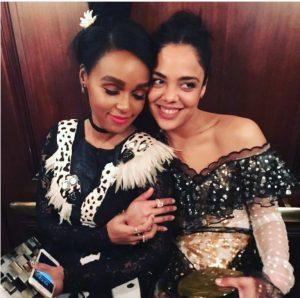 Article continues below advertisement
Thompson seemed to suggest that she and Monae were in a relationship. After revealing her sexuality she appeared to indicate that she was also announcing something about her and Monae. "That was something I was conscientious of in terms of this declaration around Janelle and myself. I want everyone else to have that freedom and support that I have from my loved ones."
That was then followed by "Janelle and I love each other deeply. We're so close, we vibrate on the same frequency . If people want to speculate about what we are, it doesn't bother me"
Tessa Thompson has since backtracked on this "declaration" however. She tweeted in response to outlets reporting on her and Thompsons relationship over the weekend.
The reason for the apparent backtrack may lie in the original interview. "It's tricky, because Janelle and I are just really private people and we're both trying to navigate how you reconcile wanting to have that privacy and space, and also wanting to use your platform and influence."
It is possible that Thompsons statement was not because the speculation is not true, but out of a desire to maintain the pairs privacy a little longer.