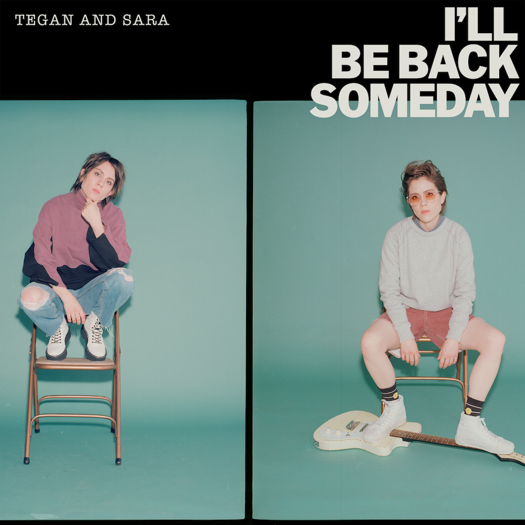 Tegan and Sara Are Back With a New Single
By Jamie Rollo

Jul. 25 2019, Published 7:09 p.m. ET
Coming off a three year hiatus, the beloved twin sister Canadian indie duo, Tegan and Sara, are finally back with a new single. "I'll Be Back Someday" is a high energy, rock song that embodies all that the twins are known for, and is coming off of their highly anticipated album Hey, I'm Just Like You.
Back when they were in high school, Tegan and Sara recorded a bunch of songs but the cassettes tapes had gone missing – until now. Their entire album, which is available for pre-order, features reinvented versions of their youthful punk ballads. "I'll Be Back Someday" is the first single to be released off the album, and it indicates that the duo is coming back hot and heavy.
Article continues below advertisement
The tapes were found while they were writing their upcoming memoir, High School. The novel, which is going to be available September 24, outlines their experience as hopeful teenagers. Tegan and Sara will be touring their new album starting in Brooklyn, New York on September 24. But, this won't be any regular concert. The two plan to not only perform songs off their newest project, but also to tell stories of their teenage lives. Additionally, for every ticket sold, they will donate $1 to the Tegan and Sara Foundation, which advocates for LGBTQ girls and women.
"We had been begging for an electric guitar, and on our 16th birthday, we got one," recalled Sara. "Of course, we had to share it, so it became a weapon that we stole from each other's rooms, barricading ourselves behind locked doors with guitar in hand. Screaming over the small amplifier, we tested our voices by writing punk songs, shredding our thumbs on the strings."
Hey, I'm Just Like You is going to be released September 27 this year in time for their North American tour. I've personally seen Tegan and Sara live, and it is such an amazing experience. These two possess so much natural talent, and really know how to put on a show. Check out the tour dates below: