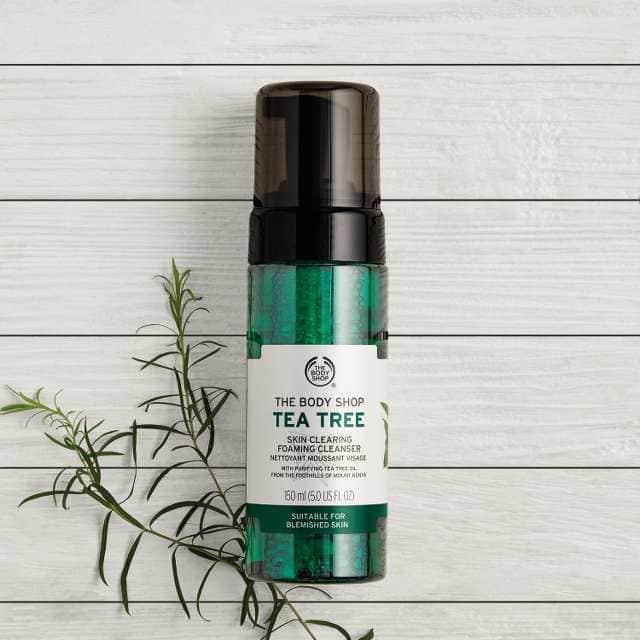 Tea Tree Foaming Cleanser Should Be Your Skins Best Friend
By Elysia J

Jan. 3 2019, Updated 12:55 a.m. ET
I will start off however by saying that this product is not ideal for removing heavy duty makeup. Foaming cleansers really came into fashion as part of the Korean skin care craze. The thing about the Korean skin care routines is that they contain a whole lot of steps, and the foaming cleanser is often used in conjunction with an oil based cleanser. This makes sense because in general I have often found that foaming cleansers don't so much remove foundation as just move it around your face.
What this product is really good for however, is that last cleaning stage. The cleanser is great for detoxifying the skin and getting rid of left over bacteria. This in my opinion is what foaming cleansers do best as the solution can really get into the pores.
The tea tree oil in this product has just the right level of potency. It's strong without being overly harsh. As soon as you pump out the solution you can smell the tea tree oil and it leaves your face feeling clean and refreshed. Because it gets rid of bacteria that leads to breakouts, I noticed that I was having less zits and blemishes by the time I was a quarter of the way though the bottle. It also does a great job of getting rid of excess oils, but that does mean it can be a little dying, so pair it with a strong moisturizer for the best results.