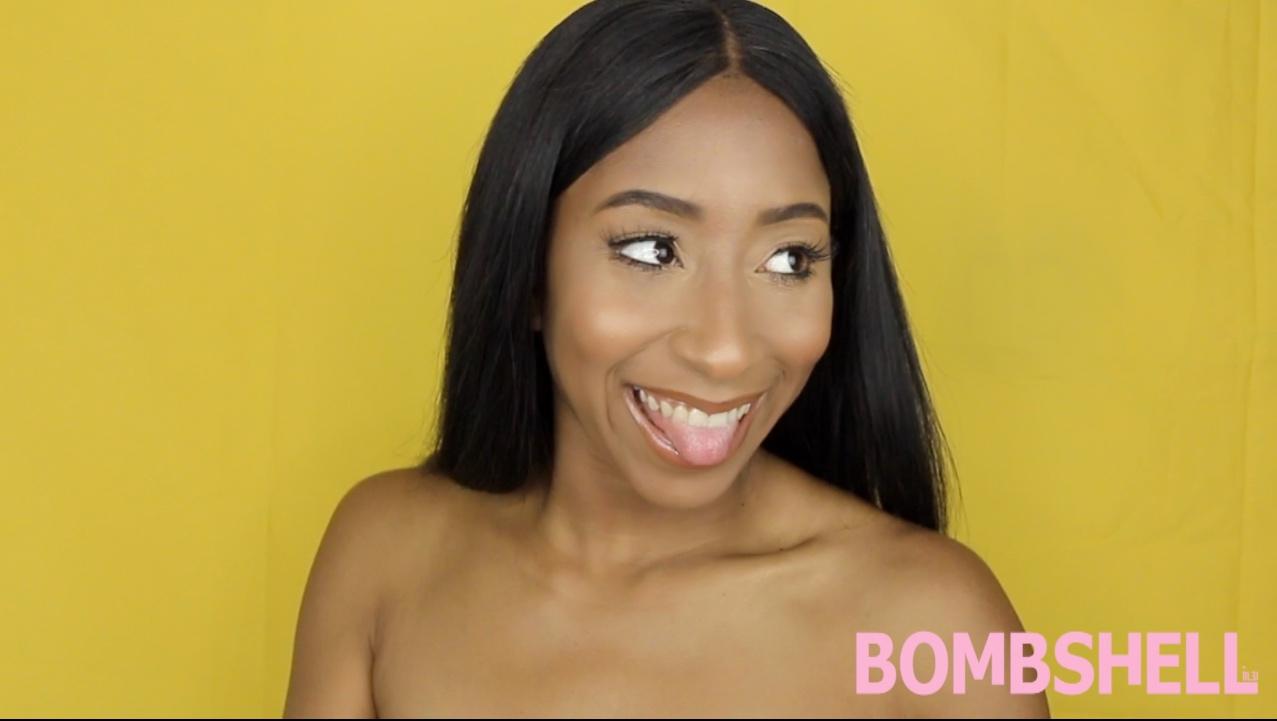 Tanny Mosley's Unready Routine
By Kaylin Young

Dec. 7 2018, Updated 3:55 p.m. ET
You can go anywhere on Youtube to find a makeup tutorial to get ready, but if you need to get "unready," do not look any further than to Tanny Mosley. With the help of Double Dare's 😘4 in 1 OMG mask, Tanny's pre-bedtime ritual is one to take notes from!
Tanny's fave makeup remover is a TJ Maxx (or Marshalls) hidden treasure. One of those hidden gems include Beauty Concept's grapefruit facial wipes with vitamin C. Wipe all over your face to make sure every crevice is makeup-free before moving onto the next step, which is cleansing the face. For a cleanser, Tanny uses Ole Henriksen African Red Tea Foam Cleanser. This foamy goodness is perfect for dry skin and it'll leave you feeling revitalized just as the label promises. After your face is clean and clear, grab a hairwrap or band to pull your hair back out of your face.
Article continues below advertisement
Now for the best part. Tanny's trying out Double Dare's Spa OMG mask. First, she pulled out their 4-in-1 Kit Zone System Mask. The first step is to apply the 24-carat gold under-eye patches to make sure those bags under your eyes go away – or at least look designer. Step two is for our big-pore queens! To detox and shrink her pores, Tanny uses the T-Zone Charcoal Clay Mask and gently applies it to her forehead and nose using the application brush. For Step Three, use the U Zone Kaolin Clay Mask to revitalize and tone the rest of the skin. The texture of the Kaolin clay mask is a little thicker than the charcoal clay mask, so don't be afraid to mix a little water in with it if it's too heavy to apply. Cover the entire U Zone (aka under the eye patches, cheeks, around the lips and chin.)
While your face is soaking in clay-mask ecstasy, don't forget about your lips! Tanny used a Moisturizing Lip Mask with 24K Gold from Jon Pierre Cosmetics (another TJ Maxx or Marshalls secret find.)
Let your face sit and set for 10-15 minutes… flip through some pages in your new book, make some tea, scroll down your timeline. Now, this is the only time Bombshell will tell you to wait until you're crusty… but wait until you're crusty before removing the masks.
First, Peel off the lip mask and eye patches. Next, wet a washcloth with warm water to wipe off the clay mask. Once it's all wiped off and your face is looking fresh, grab the final ingredient! Step 4 (from Double Dare's Spa OMG Mask) is a Moisture Finishing Cream. Apply the cream all around your face using an upward-swiping motion. This cream is the finishing touch to Tanny's unready look.
For soft, tight and refreshed skin, follow Tanny's lead and check out her fave facial products.