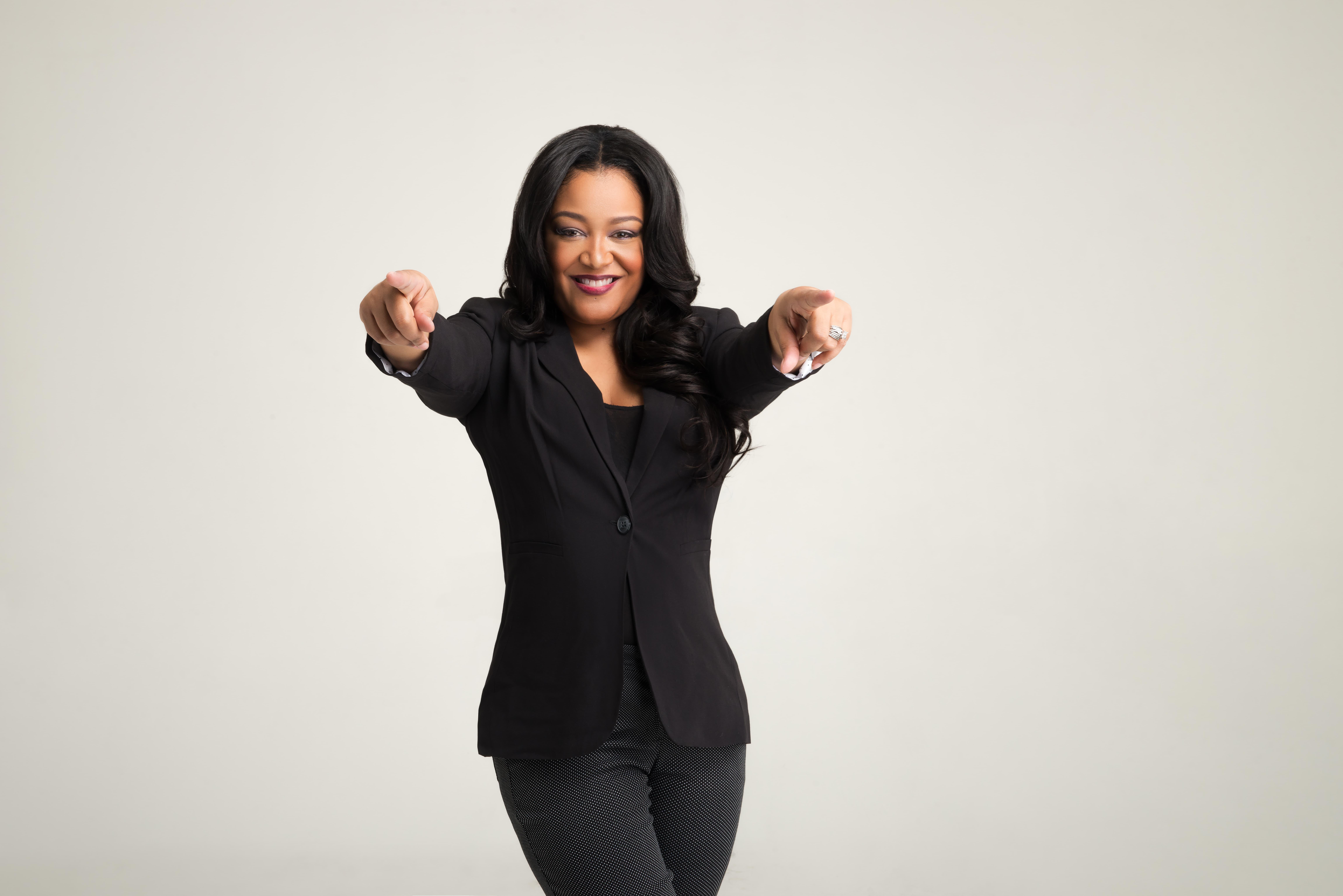 Sypreme Essence: The Credit Queen
By Jamie Rollo

Jul. 23 2019, Updated 9:16 p.m. ET
There is no one more passionate about credit than Sypreme Essence, founder of Credit Warriors. After boosting her credit score from 519 to 719, she began sharing her self-taught credit knowledge to a 12-person Facebook group. The group bloomed into a community of over 400,000 people. She then began doing one-on-one credit repairs, grew Credit Warriors into a six figure business, and is now advocating for prison reform.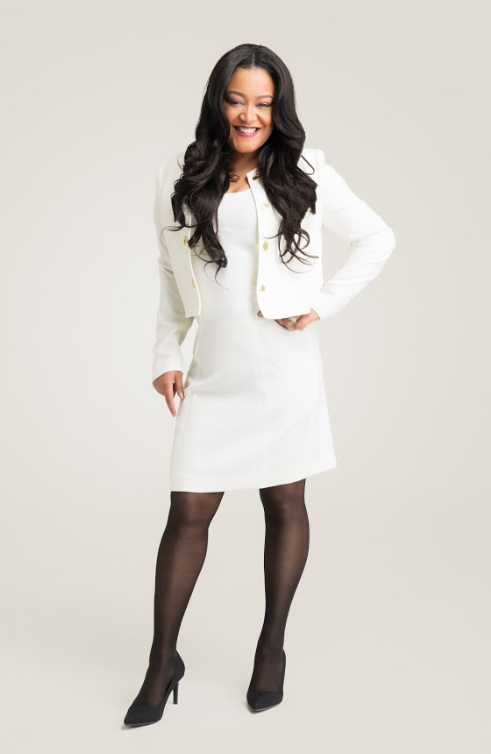 But, Sypreme's journey to becoming a credit expert had very bleak beginnings including PTSD, three prison stints, and a very low credit score. "Right now I'm breaking generational curses," said Sypreme. "If I didn't learn what I know now, I'd still be doing what I was doing before."
Article continues below advertisement
At the age of 15, Sypreme became a mother for the first time. At such a young age, she really wasn't ready to assume that role. "I was more in love with the streets, and guys, and smoking weed, and drinking," she explained. "That's what my life revolved around." She started selling drugs to "chase a lifestyle." That lifestyle, however, can be extremely dangerous, and unfortunately, Sypreme witnessed a murder. She discussed how she never was treated for the PTSD that inevitably came after. "I didn't know why I was drinking a lot," she commented. "It was like a nightmare I was reliving."
Sypreme continued along, however, and was arrested for the first time when she was pregnant with her third child. After that first stint, she was able to get all of her children back into her custody through a family program. Unfortunately, she found herself back in the same rut. While working at a pet store, she began selling drugs again and ended up in prison for the second time. A year after she was released, she ended up going back to jail on an assault charge. During those nine months, she had no one to support her and she fell into a very dark place. "Everyone left me because they had been so supportive during my other times I used to get in trouble," she said. "They made my bids easier."
Article continues below advertisement
Feeling very alone and hopeless, she began to realize that she can turn things around for herself. "In that dark moment is when I really really began to see," she explained. "Once I stopped blaming everyone else for my animalistic behaviors is when my life began to change… I reconstructed my value system, and redefined my goals." She used her tax return to buy a bus. It was a decked-out boutique on wheels, complete with a wine bar. Sypreme would drive around and sell clothes. However, the bus kept breaking down. When she went to take out a loan for repairs, she was denied. That's when she realized her credit score was very low.
"When I went home, I told my husband, 'babe, we gotta get ourselves together because I don't wanna lose my bus'," she said. "I grabbed a book, went home, studied everything credit – mastered it. Obsessed over it. Started applying techniques to my life… I raised my score from a 519 to a 719 in three months." She began spreading her knowledge helping her friends, family, and husband improve their scores as well. While working at Denny's, she even began educating her customers on credit. "And I'm getting in trouble with my boss because I'm not supposed to be talking credit, I'm supposed to be turning tables," she laughed. That's when she decided to create the Facebook page.
Article continues below advertisement
The Facebook group, which she titled "Credit Warriors," started with only 12 members. A few months passed and it grew to 10,000 members. The following year, it increased to 100,000 people, and now it has become a community of 438,000 people. Sypreme even wrote a step-by-step handbook that anyone can download, free of charge. "I help everyone, because everybody needs help," she explained. Credit is often not taught in schools, and can be very confusing to navigate. In Sypreme's opinion, this is on purpose to keep consumers in the dark.
"There is no curriculum for this… it's too empowering."
-
Article continues below advertisement
"There is no curriculum for this… it's too empowering."
Sypreme is a firm believer that there needs to be prison reform for those who are post-incarceration. She discussed how the system is built to keep people behind the curve. For one, she argues that those previously convicted should not have to add that onto any job application. By having to put that on applications, it limits people from being able to grow professionally.
Mainly, however, Sypreme is urging for there to be more financial literacy programs in prisons. While she was held at a Connecticut state prison, she was offered no knowledge on how to succeed once she was released. She explained to me that the only education and help they offer are "temporary bandaids." They instruct you on how to get food stamps, state aide, and apply for Section 8 housing.
"Prison is a business, and it's a billion dollar business, and it's designed to keep people back and from advancing," she explained. "I don't believe the system really wants to see us progress, so that we need to keep coming back to the prisons. So they limit what they do offer you as resources."
Article continues below advertisement
Credit, while a seemingly boring subject for most, has become a passion for Sypreme. She enjoys spreading her knowledge, from credit and beyond, to help those left in the dark. "You have to create your own lane. If they're telling you 'no' you gotta make a 'yes,'" she affirmed. "Don't blame anybody, don't blame people from other countries, don't blame that you're a young mother, don't blame that you just went to jail, don't blame that you just lost everything. You have to get up. You gotta keep striving. You have to affirm what you want in your life so it can come about in your life."
When explaining the ins and outs of credit, this expert speaks with spirit, and fervor. Download Sypreme's free online book The Credit Warrior Handbook, and read below for a glimpse into her credit wisdom.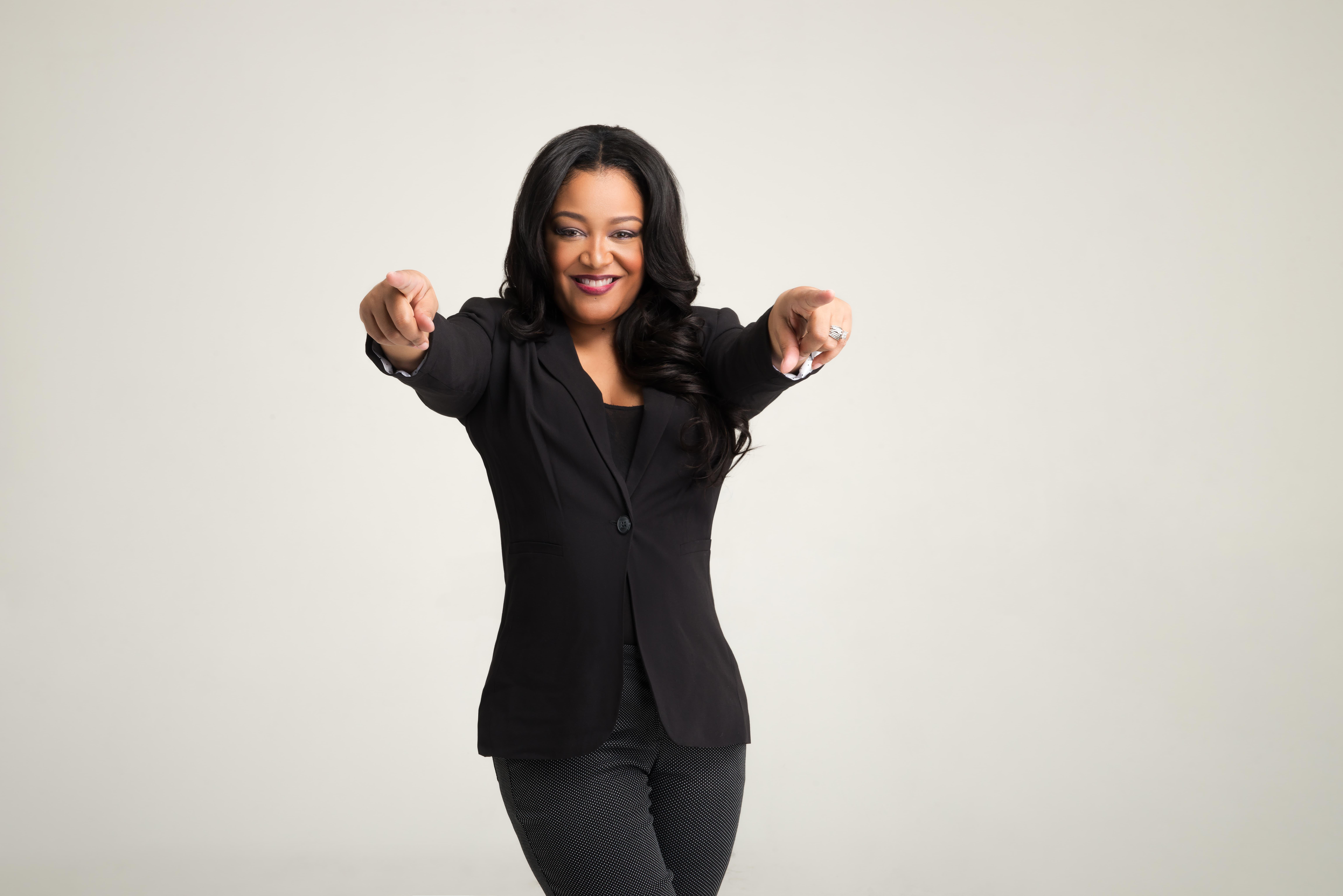 Article continues below advertisement
How to Raise Your Credit Score Fast
Sypreme was able to raise her score 200 points in a very short amount of time. How did she do it? By taking things step by step. Starting off she had no revolving credit, so she added a secure credit card. By doing just that, her score went up 80 points.
"Capital One is a very good, safe card to start with, and they give increases every six months," added Sypreme. But, it is so important to know the difference between the "closing statement" date, and the "due date." Often times people think it's all about the due date, but Sypreme explained that the closing statement date is equally important.
"That's the date that everything reports. If you're reporting over 30 percent usage on that card, your score is gonna go down. But people don't know that…There's a science to using a credit card. People don't know. The wealthiest people don't know."
The next thing she did was add a $5,000 tradeline, and that jumped her score 100 more points. Tradelines, Sypreme explained, are simply just something that reports and will improve your score. That can be anything from a retail credit card, or another secure credit card that reports monthly.
Article continues below advertisement
Lastly, she removed some of her collections. At that time she had a total of nine collections, and she was able to get two of them off of her credit report. From that she was able to gain another 50 points. "So the score was rising within that short period of time because I didn't have any revolving credit."
Also, Sypreme mentioned that you can have things removed off of your credit report that are in derogatory standing through "609 letters." Late payments that are showing up on your report are considered derogatory. The 609 statute allows you to remove those from your report, and 609 letter is an appeal.
"A lot of people feel that the credit bureaus are government run agencies, and they're not. They are a business just like Nike, or AT&T," Sypreme explained. "When you go to fight the credit bureaus, and you have your 609 letters, they're going to fight you back. So, you cannot give up. If you're just giving up, then you're allowing these people to destroy your credit."
In order to maintain good credit, Sypreme suggests to have a good credit monitoring system and a credit union. She personally uses myFICO, which is about $30 a month. It sends alerts when your credit is being checked. This is super important because when you do things, like buying a car, they can and will run your credit multiple times.
Article continues below advertisement
"If you go in there not knowing anything, and let them run your credit, they'll run your credit like 15 to 20 times," she explained. "By the time you leave that car lot your scores gonna drop like 50, 60, 70, 80 points because they done ran it so much." Every time an inquiry hits, you could potentially lose seven to 11 points per inquiry. So, if someone runs your credit 15 to 20 times, the points will rack up.
Sypreme believes they may be doing that on purpose because it will allow them to raise interest rates. If you're thinking about purchasing a car, you should make sure your score is good. She explained that you should not buy a car if you're in the 500s or low 600s.
"You're gonna have to have a credit monitoring service. A paid one," Sypreme said. "You let them know, 'do not run my credit, this is the bank I wanna use.' You have to go with conviction." If they still run your credit without you knowing, you have rights to sue them and they can get in a lot of trouble with the Consumer Financial Protection Bureau (CFPB). "That's why you gotta go in there with the know."
Student Loan Debt and Credit Scores
Article continues below advertisement
A lot of post grads, including myself, are extremely worried about student loans and how it affects credit score. Sypreme explained that they do affect your debt to income ratio. "If you're going to buy a house, this counts as a debt. You have to get it where it counts as only one percent of your debt, and you have companies that do that for you," she said.
Basically, if you pay it on time every month, it shouldn't affect your credit score. "The only time when a student loan really really hurts you is when you miss a payment. And, they even give you like four months to pay before they report the payment as late," she explained. "So once that student loan hits as a late, and it just keeps triggering an effect, your score's gonna drop like 60 points for the first time, it's gonna drop another 45 points… It just keeps going on and on."
It is also important to note that removing your student loan from your credit report is NOT a good idea. Sypreme told a story of one client who had her student loans from over 40 years ago. The client insisted she remove it, and so she did, but then the client's score went down about 100 points.