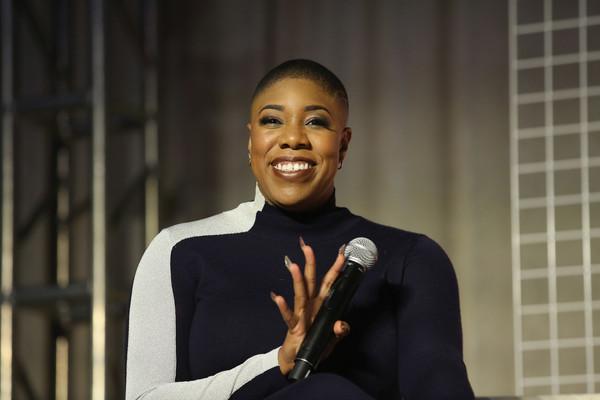 Symone Sanders Joins The Biden Administration
By Matia Peebles

Apr. 30 2019, Published 8:49 p.m. ET
Former Vice President Joe Biden announced that CNN Commentator and political strategist Symone Sanders is joining his administration as his senior advisor. Previously, Sanders started out working with Bernie Sanders on his campaign back in 2016 as his press secretary. Sanders, who is not afraid to be vocal about President Trump is determined to get him out of office. Biden wanted to add a young diverse crowd to launch his newly campaign for presidency. In addition to Sanders being part of Biden's administration, he also reached out to former figure skater Michelle Kwan to be part of his administration. Kwan is no stranger to politics previously in 2016, she worked in the Hilary Clinton campaign.
According to former Democratic National Committee Chair and political strategist Donna Brazile called Sanders "battle-tested" and said the hire was "one of the best moves" the Biden campaign could make. Other 2020 presidential candidates like Elizabeth Warren, Kamala Harris, Kirsten Gillibrand, and Cory Booker wanted to recruit her for one of their campaigns. Bernie Sanders didn't ask her to come back. This is one presidential campaign that's going to be unforgettable.
Congratulations to Sanders as she continues her mission for the next Democrat in the house. We look forward to what these campaigns have in store for us.