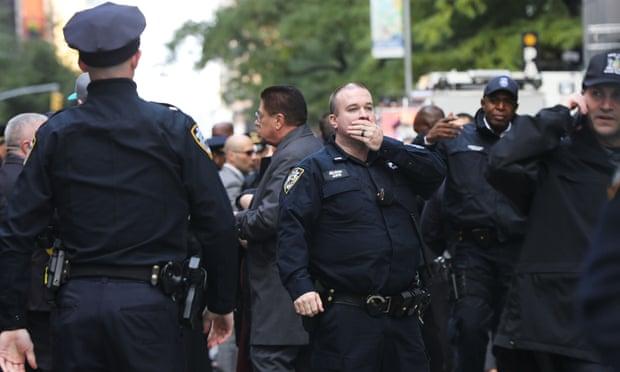 Suspicious and Potentially Explosive Devices Discovered in NYC and Washington DC
By Victoria Mickens

Oct. 24 2018, Published 8:18 p.m. ET
Suspicious devices have been recovered from the Time Warner building, and the homes of President Barack Obama, former Secretary of State Hillary Clinton, and liberal philanthropist George Soro.
The Time Warner building, has since been evacuated; incidentally, the emergency alarms sounded off in the middle of a CNN report about the earlier suspicious activity in New York and Maryland/ Washington, DC.
CNN's Rene Marsh reported from Washington, DC, as we watched Jim Sciutto and Poppy Harlow evacuate the studio near 58th street in Midtown Manhattan. The two anchors continued to report outside using a cell phone, "Everyone is safe as we can see," said Harlow. The team that responds to situations like this they're very quick, they get there within seconds…," said Sciutto.
The nature of the devices found at the politicians' homes, was revealed during a routine mail screening which was "handled appropriately" according to a statement from Secret Service to The Washington Post Wednesday. According to The Washington Post, the timing and material has lead law enforcement officials to believe that the suspect was the same for all three devices.
All of the major news outlets are providing frequent updates.