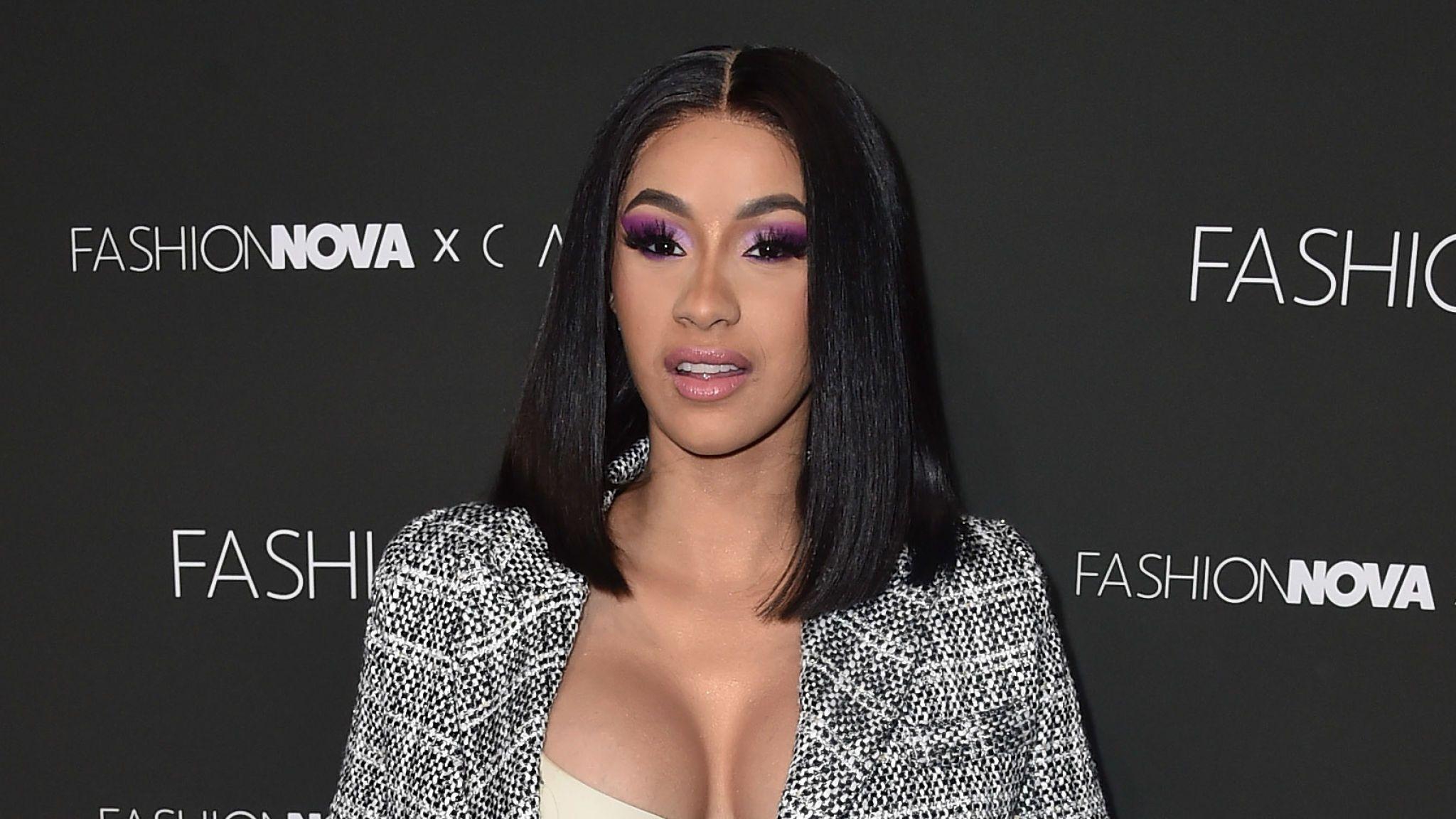 #SurvivingCardiB Explained
By Elysia J

Mar. 28 2019, Updated 3:42 p.m. ET
If you've been spending any time on twitter lately you may have come across the #SurvivingCardiB
The tag is reminiscent of the name of the recent documentary Surviving R Kelly . This documentary details numerous accusations against the artist including sexual assault and kidnapping.
So what the hell does that have to do with Cardi B? Well the twitter account @HipHopRatchet posted this video on the 24th of March.
The video's audio isn't great so if you couldn't quite make out what she said, Cardi can be heard saying that during her time as a stripper she would invite men back to a hotel room for sex, and then drug and rob them.
The timing begs the question of why if this was said in an Instagram live 3 years ago, is it only now being talked about now? Because it is being talked about now with many horrified by the admission.
Cardi B has since responded to the controversy in a long post to Instagram.
Article continues below advertisement
So what the hell do we make of all this?
Obviously the ending statement that the men she spoke about were conscious and consenting is confusing giving the admission of drugging them. But beyond that, this clearly isn't an apology, she doesn't even actually say that what she did was wrong. It is however an explanation, or excuse based on your perceptive. She says that she had to do these things out of desperation.
But is that good enough?
When it comes to stripping I don't think there should be any shame or stigma, regardless of poverty or need, because it doesn't hurt anyone and sexuality isn't inherently shameful or bad. Stealing does cause a degree of harm, but it's hard to argue that someone without the things they need would be driven to steal them. If Cardi B's video was just admitting to stealing in her past, then I think people could pretty easily be forgiving. It would line up with the language in her post of "things I had to do in my past right or wrong" and the hip hop culture of talking about the wrong things you did to get where you are.
Article continues below advertisement
Then there's the drugging.
That's where this goes from a tough upbringing that lead you to do things you're not proud of, to something darker. Because drugging someone does cause harm. Not a degree of mild harm like having your possessions stolen. Real bodily harm.
Causing what sounds like multiple men real bodily harm (and possibly endangering their lives, not to be dramatic but you don't know if they have allergies, or if they're taking medication that would react with the drugs you're giving them) is not something you can pass off with a statement about not being proud of your past. The fact that she never glorified it, as she says in her post, is totally irrelevant. That doesn't make it better.
So yes, I think there should be sympathy for what people in desperate situations can be driven to, but that doesn't take away all of the accountability, especially in the instance that someone got hurt.