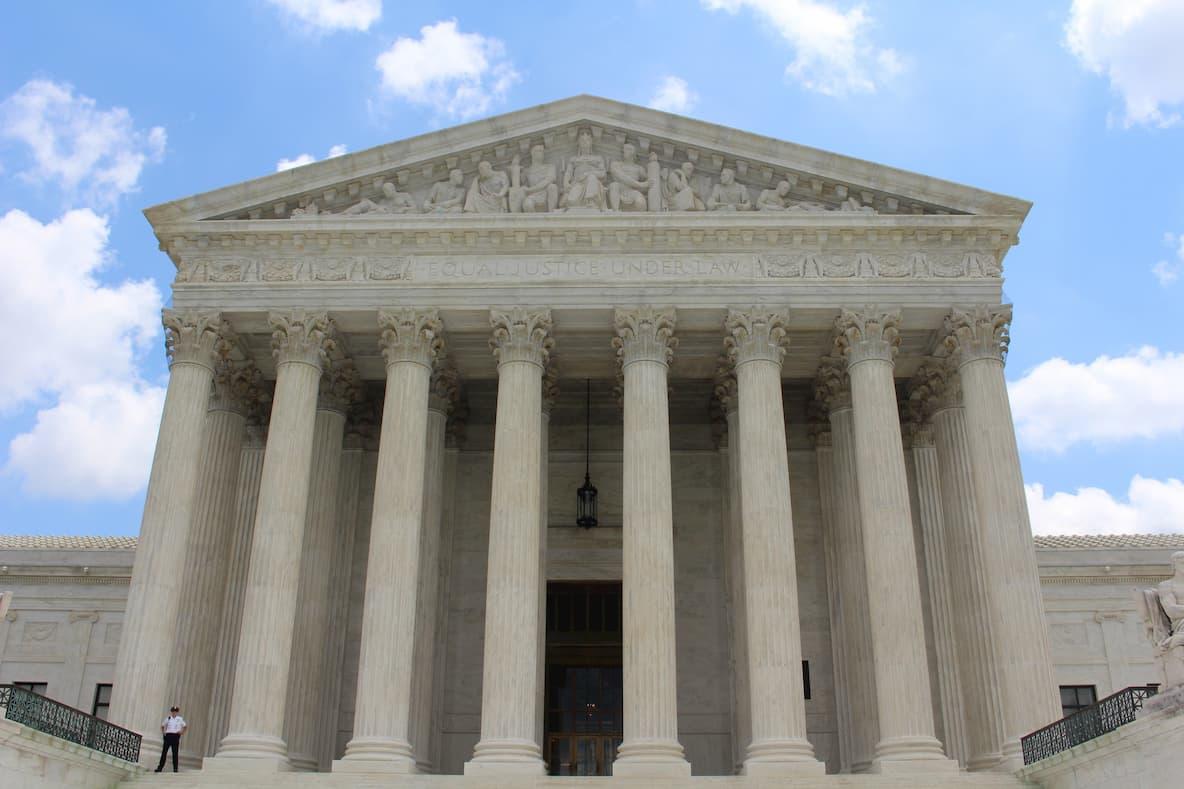 S.C Rules that Insurers can opt out of Contraceptive Coverage
By Jamie Rollo

Jul. 9 2020, Updated 7:38 p.m. ET
In a shocking seven to two ruling, the Supreme Court sided with the Trump administration's ruling to allow insurers, employers and colleges to refuse birth control and contraceptive coverage if it goes against their religious or moral beliefs. Before this ruling, churches and synagogues were exempt from the contraceptive insurance mandate set forth by the Affordable Care Act. This new ruling will allow for universities, charities and hospitals to exempt themselves as well.
"We hold that the [Trump administration] had the authority to provide exemptions from the regulatory contraceptive requirements for employers with religious and conscientious objections," Justice Clarence Thomas wrote.
Under the Obama administration, the Affordable Care Act did include opt-out provisions for institutions who had religious objections with covering their employees' contraceptives. Employers were required to either alert the government, their insurance company or their plan administrator so that individual employees could still get contraceptive coverage separate from their employer's plan. However, those who strongly oppose contraceptive coverage on religious grounds still felt as though they were indirectly providing birth control through their plan.
Article continues below advertisement
Many university students, who are reliant on their schools to care for them, are among the most concerned. Christina Frasik, a Loyola University Chicago alumna, expressed her worries to NBC news stating, "I am just so terrified because it has the potential to do so much harm to so many, because for young adults sexual and reproductive health care is often one of their primary health concerns."
Planned Parenthood Action Fund President and CEO Alexis McGill Johnson also expressed her discontentment to NBC adding, "Today's ruling is egregious – people rely on birth control for their health, for their livelihoods, and for their ability to determine their own futures." Ilyse Hogue, president of NARAL Pro-Choice America, said, "The Supreme Court's decision to allow the Trump administration to put control over people's birth control in the hands of the whims of their bosses and employers is deplorable."
While the Supreme Court voted that the Trump Administration's measures exemplified the separation of church and state, Justices Ruth Bader Ginsburg and Sonia Sotomayor stood their ground against the ruling. Ginsburg wrote of the decision, "Today, for the first time, the Court casts totally aside countervailing rights and interests in its zeal to secure religious rights to nth degree."