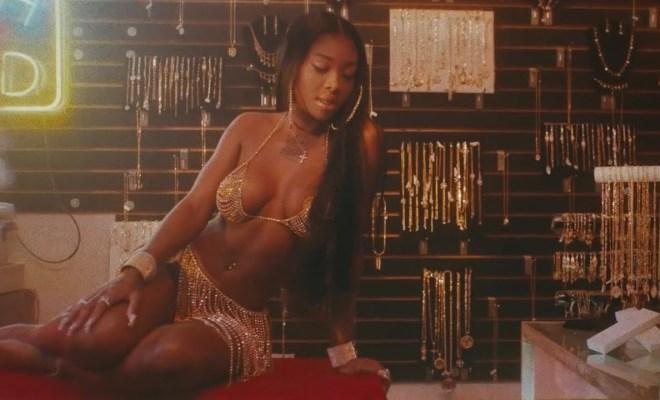 Summer Walker and Usher Release Their Visual for 'Come Thru'
By Tommy

Jan. 8 2020, Updated 4:59 p.m. ET
Three months after the release of the track, Summer Walker and Usher have finally released the official music video for "Come Thru." I think I speak for most of her fans when I say that it's about damn time.
The track has a pure 90s R&B vibe to it, largely due to a sample from Usher's massive 1997 hit, "You Make Me Wanna…" Usher hasn't changed a bit and still sounds like his old self on the track, perfectly complimenting Summer Walker's vocals.
The video nails the aesthetic and feel of the track, with male backup dancers, old cars, and scenery transporting you back to the golden decade that was the 1990s. Summer Walker serves vocals and looks (as she always does) in a visual that is dark, smooth and sexy. London on da Track, Summer Walker's boyfriend, co-produced the track and also makes an appearance in the video towards the end.
This visual is exactly what fans wanted, and the numbers are speaking for themselves. Racking up nearly 400,000 views in only six hours, the video is currently trending on YouTube.
The track was a fan favorite off her debut album, Over It, which featured many other high profile artists including Drake, Bryson Tiller, and Jhené Aiko. The album was praised by many critics and is widely regarded as one of the best albums of 2019.
Summer Walker emerged as one of the best and most talented artists of 2019, and although it was released in 2020, this music video feels like the perfect cap off to her year. Watch the new music video below!