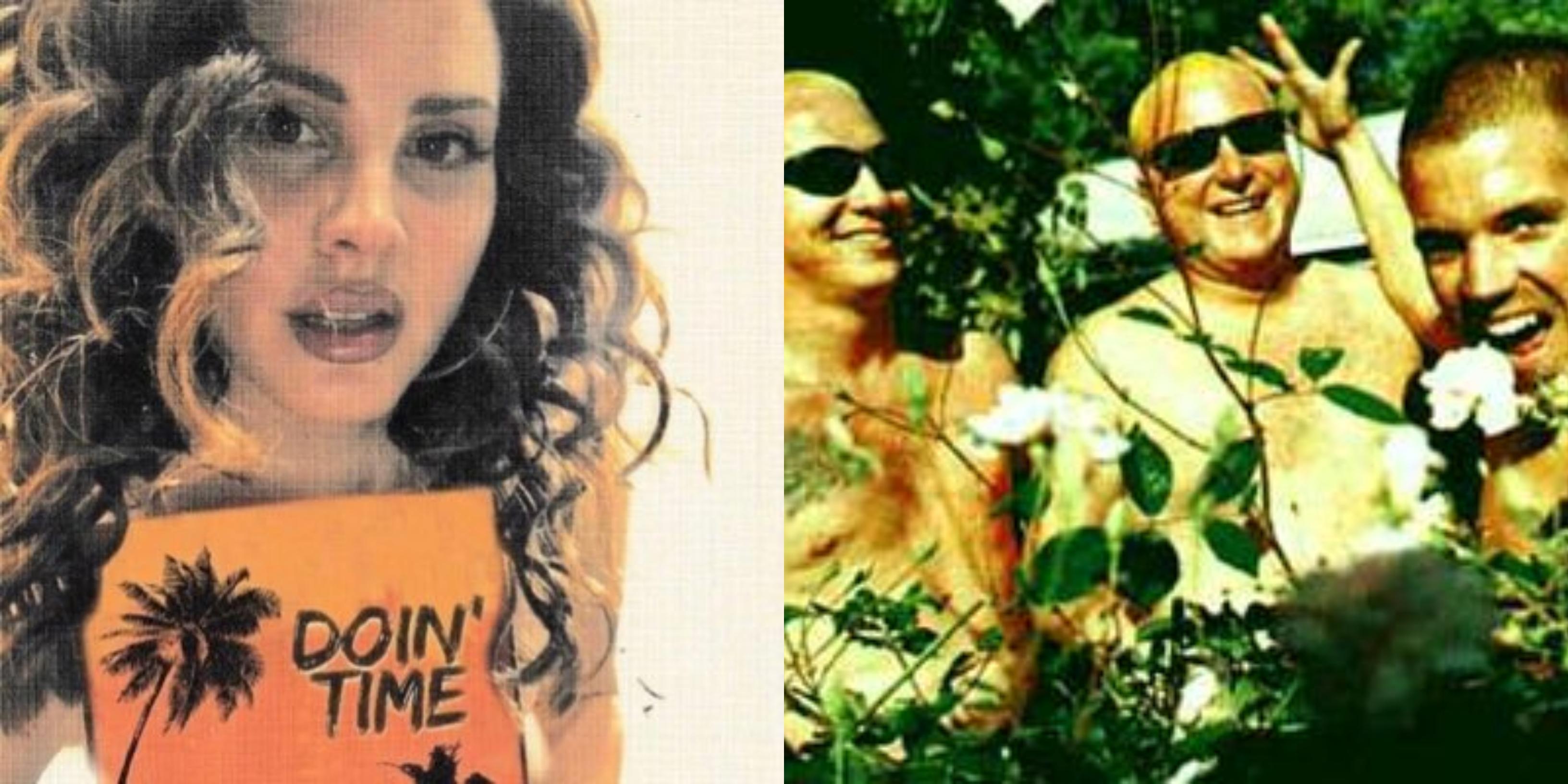 Lana Del Rey Releases A "Haunting" Sublime Cover
By Jamie Rollo

May 17 2019, Published 8:27 p.m. ET
Lana Del Rey released a cover of Sublime's famous ballad, "Doin' Time." The songstress unveiled her smooth, enchanting tribute to the well-known California rock band in time for the upcoming release of the new documentary, Sublime.
"Not a day goes by that I don't listen to at least one Sublime song," she said. "They epitomized the SoCal vibe and made a genre and sound totally their own."
Known for their famous 90's chart-toppers "What I Got" and "Santeria", Sublime has become a name synonymous with ska-punk pioneering. What few know is the somber story of the band's original lead singer, Bradley Nowell. Nowell, some of the greatest talent to come out of the 90s, struggled for the longest time with heroin addiction. Songs like "Bad Fish" and "Pool Shark" give a glimpse into the internal conflicts he faced daily.
Nowell was in and out of rehab when the band was starting to take off becoming heroes of the underground music scene in Long Beach, California. Unfortunately, he relapsed resulting in an overdose in 1996, leaving many adoring fans at a loss. The following year, their songs began to be played on the radio and "What I Got" went straight to the top. Nowell never got to see the full success of Sublime or see the long-standing impact the band has today.
The documentary, produced by two-time Oscar winner Bill Guttentag, premiered this past April during New York's Tribeca Film Festival. Lana's cover of "Doin' Time" will be featured in the soon to be released film. "We are so excited to be collaborating with Lana on this. The smoky, sexy, and iconic sound of her voice breathes new life into one of our favorite singles," said Sublime's drummer Bud Gaugh. Gaugh along with Sublime's original bassist Eric Wilson currently tour with Sublime with Rome, a tribute band with Rome Ramirez as its lead singer. They tour several cities performing the music of the original band.
Troy Dendekker, Nowell's widow, commented, "Lana's cover of 'Doin' Time' is magical and haunting. What an honor to have her talent compliment the Sublime legacy."