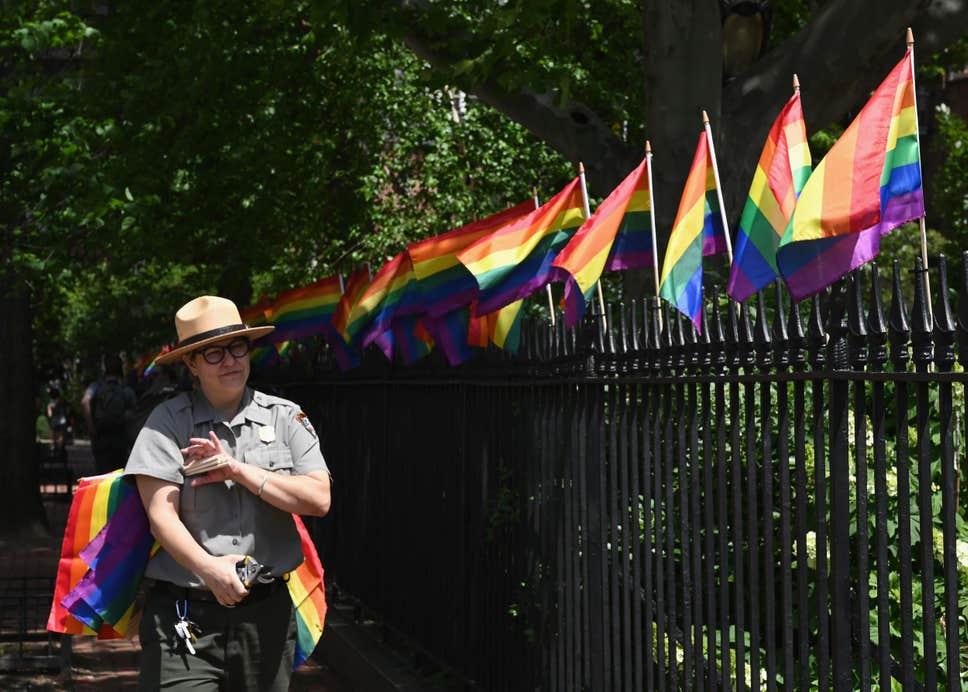 Straight Pride Parade Set To Hit Boston, No Really
By Elysia J

Jun. 7 2019, Published 3:37 p.m. ET
Pride is all about celebrating LGBT+ identity in the face of a society that scorns it. People who have been told all of their lives that who they are is wrong or disgusting or sinful come together to proclaim that they're proud of who they are and aren't about to change. Pride can also be a time when more light is shed on political activism and the continued fight for equality.
But Pride has been failing some people. People who feel left behind and unwanted. Pride has been ignoring the straights. You know, the standard that those celebrating pride are held to. The default. The ones with all the rights. That group whose sexuality is celebrated constantly. Those people.
So, of course, the straights were left with no choice but to take action. And take action they did. A straight pride parade is in the works.
But before the parade, there was another issue.
The Straight Pride Flag Raising
The Straight Pride Parade seems to be a tantrum in response to a decision from Boston City Hall. The group organizing the parade, Super Happy Fun America (??) wanted to raise the straight pride flag on the City Hall flag polls. However, their request was denied by Mayor Marty Walsh.
Now the rejection didn't even condemn the group or the flag. It simply said that what goes on the flag pole is at the cities complete discretion. They were even invited to hold an event at a location of their choice at City Hall plaza where they could wave and display the flag all they want.
Article continues below advertisement
But of course, this slightly different offer to what they wanted is worse than all the discrimination LGBT+ people have ever faced. So on April 20th, they posted a totally reasonable, calm, and proportional response on their website…
"We are disappointed that the Walsh administration has chosen hate and discrimination. However, we understand that some segments of society, such as the municipal government, may be hesitant to embrace progress. Therefore, we have decided to launch a campaign to educate the public, politicians, and civil servants about the straight community and the unique problems we face"
-
Article continues below advertisement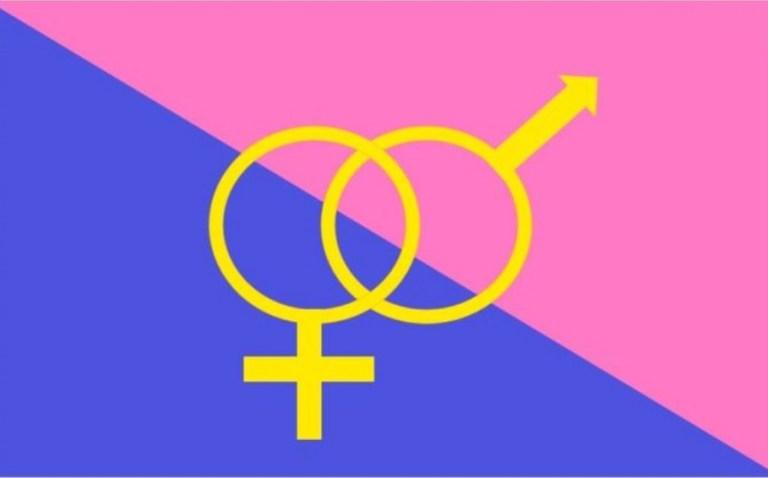 My favorite part is that they don't go into what those problems are, they just immediately move on. Super Happy Fun America says that a parade would be the best way to promote the community and remind Boston that they are obligated to treat straight and gay people the same. And they have demands.
"Same parade route as the Boston Pride parade
Same accommodations as the Boston Pride parade including street closings and the inclusion of vehicles and floats
Permission to raise the Straight Pride Flag on Boston City Hall flag poles
Add "S" to LGBTQ because it's more inclusive that way"
Article continues below advertisement
I just have to comment on that last one. Because firstly the mayor of Boston can't force everyone using the acronym to add the S that's not what Mayors do. Secondly, the profound entitlement and extent to which they have missed the point of pride is baffling. The whole point is that they face discrimination for NOT being straight. It's too dumb, let's just move on.
The Straight Pride Parade
The parade is a one-day event set to take place in August of this year. According to the website no date has been set and the parade is still awaiting approval from the Mayor's office. However according to a Facebook post by one of the organizers the parade is set to go ahead possibly on the 30th of April. There will apparently be floats and the main event will be followed by a flag raising.
Now, this is where things start to get a little weird. Because the organizers don't just think that straight people are oppressed. They have some other, interesting perspectives. Mark Shady is the Vice President of the group. He is also a member of a right-wing group called Resist Marxism. In addition, the page promoting the parade says that everyone is welcome. But not Antifa. These people don't like anti-fascists for some reason. They also seem to suspect that they will show up…for some reason. It might have something to do with…
Article continues below advertisement
The Straight Pride Mascot
These publicity geniuses thought it would be a good idea to use Brad Pitt as the mascot for straight pride. Which was bold considering that he and Angelina Jolie refused to get married until gay marriage was legalized. Their website featured a post saying, "Congratulations to Mr Pitt for being the face of this important civil rights movement." Of course, Brad Pitt's representatives got in contact with the organizers and told them to keep Brad Pitt's name out of their dam mouths. Which Super Happy Fun America turned into a "scheduling conflict." I really wonder why they thought Brad Pitt would be on board with this trash. Is it because of Tyler Durden? Aggressively straight dudes love Tyler Durden.
The parade will not go ahead without a mascot, however. It is now set to be headed by Milo Yionappolis. Who number one, is gay. And number two is a Nazi. Or if you want to Godwin's law this piece of human garbage, he's very useful to and popular amongst Nazi's. Milo is a former writer for Breitbart who was banned from twitter encouraging racist abuse. He was recorded singing America The Beautiful to a crowd of people doing Nazi salutes, including Richard Spencer. He was found to in be in direct contact with Andrew Breitbart and Steve Bannon. Milo also called the admin of neo-Nazi website The Daily Stormer his best friend and was in frequent contact with him. People with Nazi-themed passwords, usernames, and nicknames often ghost-wrote his articles at Breitbart. I mean there's a lot to list read the PinkNews piece and Buzzfeed's expose to get something close to the full picture of this guy.
Why?
I think that it is telling that for the organizers of straight pride the straightness of their mascot was optional. You would think if they were truly serious about advocating for the rights of straight people they would have held out for a mascot that actually represented their movement. But it seems that the movement is more about pushing a right-wing agenda and trying to disrupt and distract from the LGBT+ fight for equality and justice.