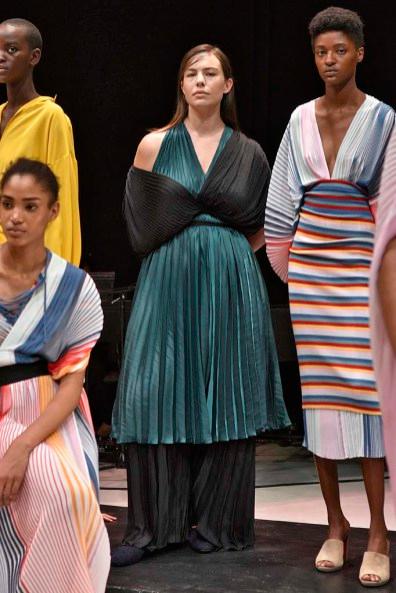 Stepping Into Diversity At Spring 2018 Fashion Week
By Michelle

Oct. 17 2017, Published 3:44 p.m. ET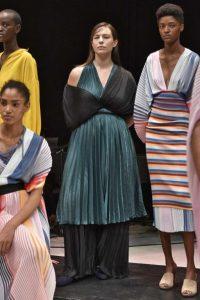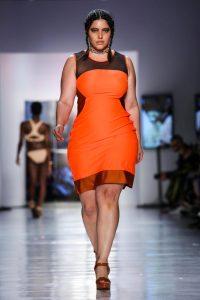 With Fashion Week at a close, there was a question as to which country had the most diverse models casted in its shows. If you guessed the concrete jungle than you're right. The Fashion Spot released its bi-annual diversity report that deemed Spring 2018 New York Fashion Week one of the most diverse yet. The models casted consisted of a multitude of people – factors like race, gender, size, age, and identity were no feat as opposed to the past. Diversity has found its home.
Let's start with race. This year, 36.9% of the NYFW models were women of color as compared to last year's Spring 2017 and Fall 2017, with 31.5% and 30.3% respectively. It was also the first time that every show cast at least two models of color.
Plus size models also accounted for 3.46% of the castings. Although a small percentage it eqaulitivated to 90 models, a big step forward from past years which saw numbers as low as 16 and 4 models. Although 56 of the models were casted by plus-size collections like Addition Elle and Torrid. But, there were big brands like Christian Serrano, Chromat, Michael Kors, and Prabal Gurung.
Transder and non-binary models also had representation with 28 transgender and 3 non-binary castings. Chromat cast the most transgender models (as it usually does) Out of all of the shows – let's just say snaps to them. Of this number, 10 out of the models were non-white and Helmut Lang was the only show that creatures a non-white model over 50 – they checked it all off the list.
Article continues below advertisement
Lastly, age. Although models 50 years and older were still overlooked, this category saw the most increase in number than any other group. Models were cast in six NYFW shows, appearing 1o times as compared to six during Fall 2017 and and eight in Spring 2017.
The Fashion Spot also rounded up a list of which brands hit it on the nail and which failed to represent modern society. The Row, Victoria Beckham, and A Détacher had low nil bets of inclusivity while Tome, Chromate, Marc Jacobs, and Brandon Maxwell featured a diverse cast.
Including models that represent the customer is important from a societal and marketing stand point. The latter can be a problem because it can inclusivity may appear for the wrong reasons. Diversity in shows can come off as a "trend" and while some brands may have the right intent, others a may see it as a way to get coverage for their collections. The line may be fine but let's hope more brands promote models of all races, genders, ages, and sizes.