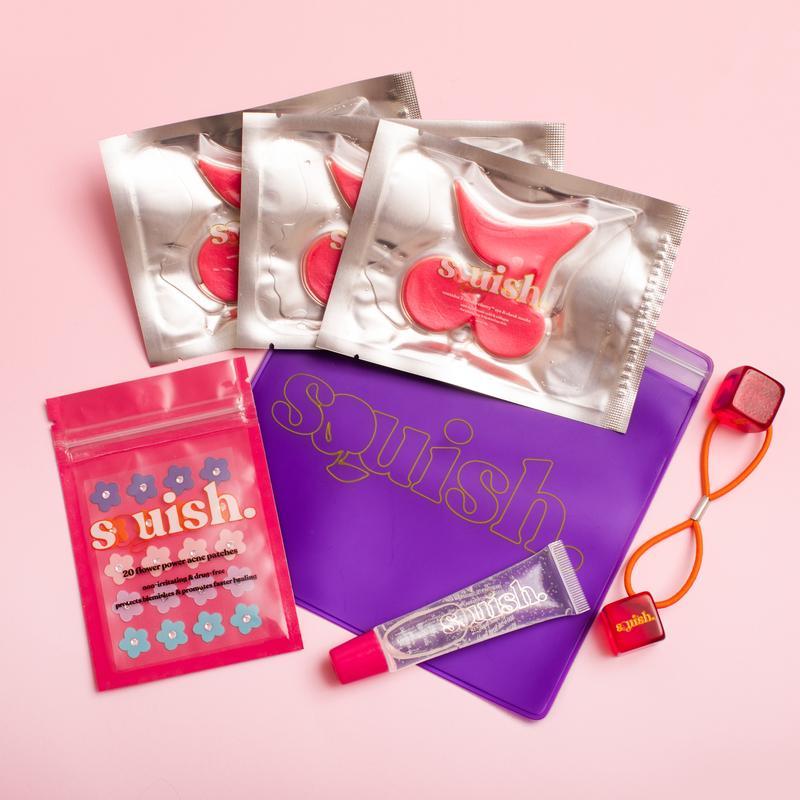 Squish is Vegan, Skin-Positive, and Squishy Adorable
By Ash C

Sep. 11 2019, Published 5:50 p.m. ET
Squish is a new vegan beauty brand created by British model, author, and body positivity activist Charli Howard. Instead of the "more is more" approach that many cosmetics brands today have, covering up freckles and selling unrealistically even skin tones, Squish focuses on celebrating your imperfections and embracing who you naturally are – in the cutest way possible.
The debut collection features the Cheeky Cherry Eye & Cheek Masks in a shimmery red hue that is super Instagrammable. The masks work to de-puff, firm, brighten, and of course moisturize.
And then there's these Flower Power Acne Patches that come in a 20-pack of chic stickers with a glass crystal center. They draw out impurities and whiteheads from your pores overnight and speed up the healing process for your blemishes without irritating or drying your skin.
Article continues below advertisement
Last but not the least is the Jelly Lip Gloss that reminds us of those iconic glossy lippies from the 90's. It is transparent, hydrating without being sticky, and can be put on top of any lip color or worn on its own. It also boasts nourishing natural ingredients in an easy-to-use clear tube.
Article continues below advertisement
Squish aims to help everyone accept and have fun with their skin, which is why they've chosen not to photoshop any bodies or retouch any skins, including acne, love handles, scars, and cellulite in their campaign. For this first lineup, they used real models from a size 0 to a size 20 of various skin tones, genders, and ethnicities. Shop the collection here.