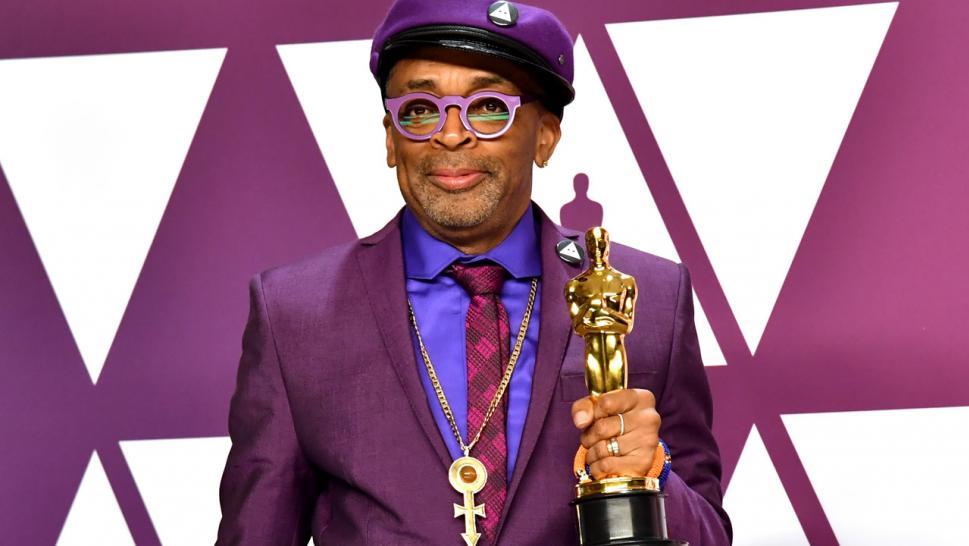 Spike Lee Says Vote Love Not Hate In 2020, Trump Reacts As Expected
By Elysia J

Feb. 26 2019, Published 4:19 p.m. ET
At last nights Academy Awards, Spike Lee took home his first Oscar for Best Adapted Screenplay.
In his acceptance speech for BlacKkKlansman, Lee spoke about his own family before moving on to say…
"…Before the world tonight, I give praise to our ancestors who have built this country into what it is today along with the genocide of its native people. We all connect with our ancestors. We will have love and wisdom regained, we will regain our humanity. It will be a powerful moment. The 2020 presidential election is around the corner. Let's all mobilize Let's all be on the right side of history. Make the moral choice between love versus hate. Let's do the right thing! You know I had to get that in there."
Despite not being mentioned by name Donald Trump responded to Lee's speech by attacking him for using notes, calling Lee's statement a "racist hit" on him, and claiming to have done more for African Americans than any other president.
Article continues below advertisement
Spike Lee has been sharply critical of Trump's response to racism and racial violence in the past. Including in the film he was accepting an award for.
For those who haven't seen the film (spoilers? ish) BlacKkKlansman ends with a stunning montage of the recent re-birth of neo-Nazis The montage begins with footage of the August 11th, 2017 University of Virginia rally in Charlottesville (the one famous for tiki torches and chants of "Blood and Soil" and "Jews will not replace us") followed by clips of violence erupting at the emancipation park rally, also in Charlottesville the following day. Then we see Donald Trump delivering his infamous "fine people on both sides" speech, which continues over further footage of neo-Nazis and white nationalists (Including David Duke himself). The montage ends with harrowing footage of a car being driven into a crowd of counter-protestors and a tribute to Heather Heyer, who was murdered by white supremacist James Alex Fields Jr.
Trump may be offended at the idea of being associated with "hate" but after equivocating over literal Nazis and white supremacists, who murdered a woman, Spike Lee's assessment seems more than fair.