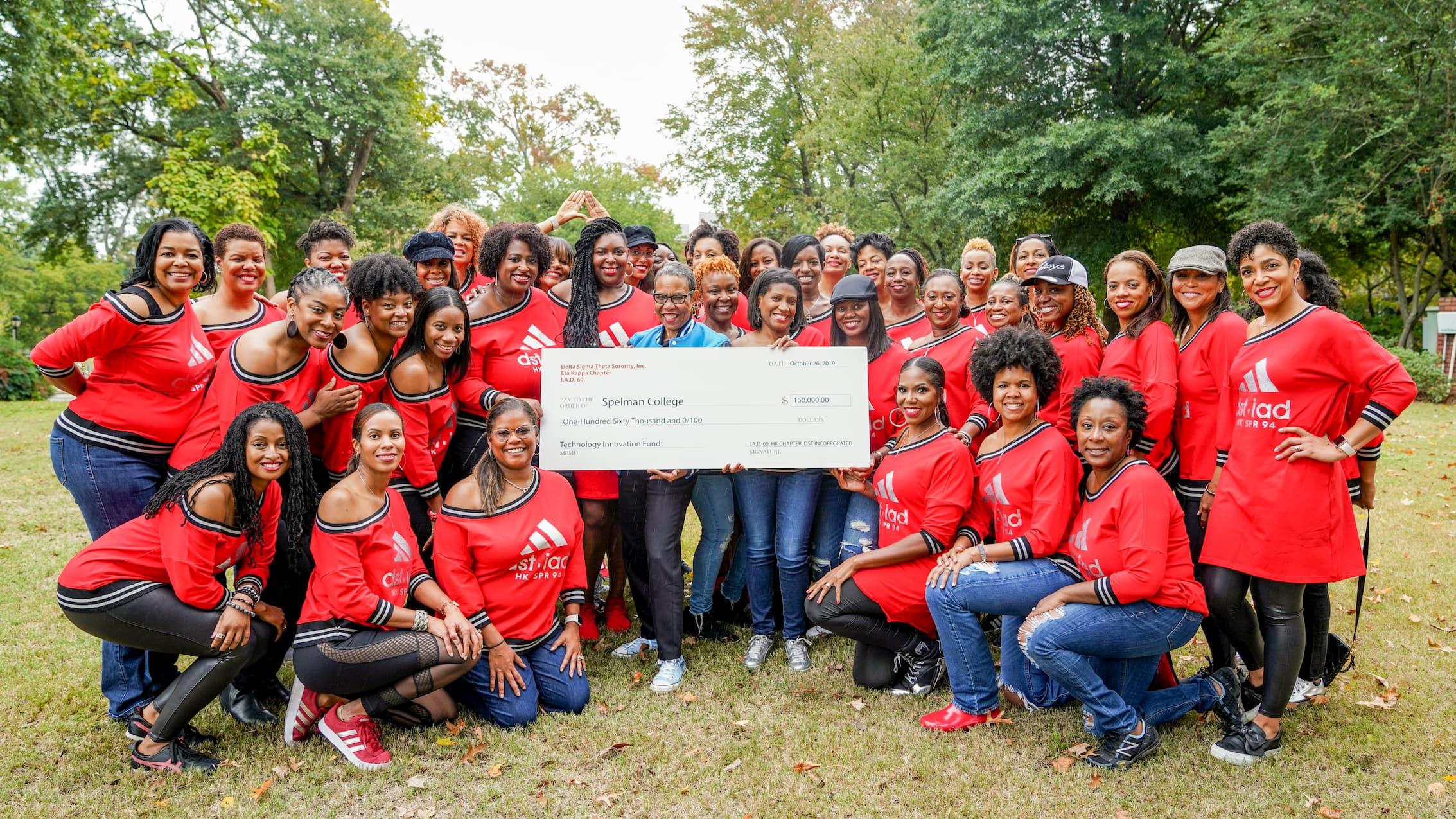 Spelman College Sorority Sisters Donate $160K
By Jamie Rollo

Oct. 28 2019, Updated 6:42 p.m. ET
To celebrate their 25th Anniversary, the Delta Sigma Theta Sorority, Inc.'s Spring 1994 line came together to donate $160,000 to Spelman College. Located in Atlanta, Georgia, Spelman College is dedicated to the advancement of women of color. The sisters of the Eta Kappa Chapter of Delta Sigma Theta (charted at Spelman in 1970) plan to send all donations towards the school's "Technology Innovation Fund," which aims to better the school's tech resources and infrastructure.
Dr. Celeste Watkins-Hayes, class of 1996, lead the sorority members to donate a "line gift." She created a strategy that would enable her fellow Spring 1994 line members to raise a sizable amount of money for the school. Watkins-Hayes encouraged that each member of the line donate something, no matter the amount. She wanted 100 percent participation. Over five years, they were able to raise $160,000 together for the school.
50 of the 60 Delta Sigma Theta Spring 1994 Line were able to physically present the donation to the Spelman College President, Dr. Mary Schmidt Campbell. For them, it was truly special to return to the place that meant so much to them. This specific group of women all attended the college during the tenure of their first African American woman president, Dr. Johnetta B. Cole (a member of Delta Sigma Theta Sorority, Inc.).
Being surrounded by so much "Black Girl Magic," these women were able to truly thrive in their respective career paths. The Spring 1994 Line is made up of educators, doctors, entrepreneurs, attorneys, venture capitalists, judges, and more. The sorority members are hoping that their large donation will inspire others to donate to the future of Spelman College.