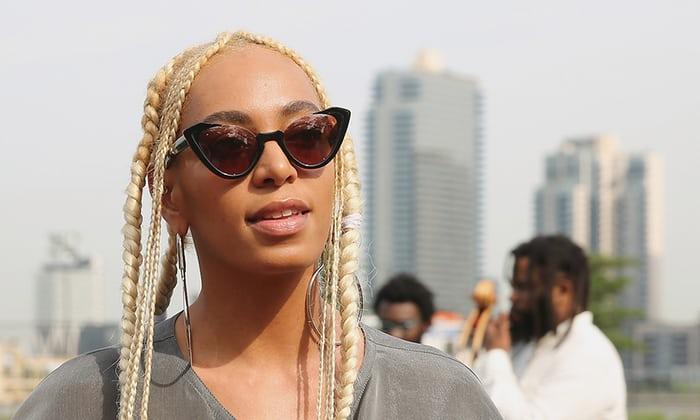 Solange Opens Up About her Health Struggles
By Kaylin Young

Dec. 29 2017, Published 6:58 a.m. ET
Solange has been mysteriously AWOL the past few months. The singer-songwriter canceled a New Year's Eve performance at AfroPunk Johannesburg and has been quieter on social media than her fans are used to. On Wednesday, Solange finally revealed why in a lengthy Instagram post, confessing that she's been struggling with an autonomic disorder since August.
Solange's unnamed disease comes on the heels of a year of success in 2016 with the release of her album, A Seat at the Table. While 2017 has been less of a whirlwind for Knowles, she has pledged 2018 to self-care.
In her lengthy social media post, she said, "As a part of the self-care that I've tried to encourage this past year, it needs to start with myself, and I'm looking forward to doing a better job of this in 2018." Although the type of autonomic disease was not specified, most disorders can be identified by irregular heart rate, blood pressure and body temperature and feelings of fatigue, faintness and cognitive impairment. Solange did say that she has spent the past five months "quietly treating, and working through" her medical issues.
Solange is not the only starlet who has been open about her health struggle this year. Selena Gomez' fans have been following her condition since releasing intimate pictures of her Lupus-induced kidney transplant (which was made possible by her best friend who donated the organ). Similar to Solange, Lady Gaga has kept a low-profile this year as she dealt with her fibromyalgia, part of her struggle was chronicled in her Netflix documentary, Lady Gaga: Five Foot Two. Gaga was supported by Solange's big sis in September when Beyoncé sent flowers and Ivy Park gear to the artist when she posted about how hard it was to deal with her chronic pain.
Even through the pain, Solange produced SZA's long-anticipated video for her hit, "The Weekend." Hopefully, Solange's New Year's Resolution of self-care will lead to a healthier 2018 and lead others to maintaining their own physical well-being.