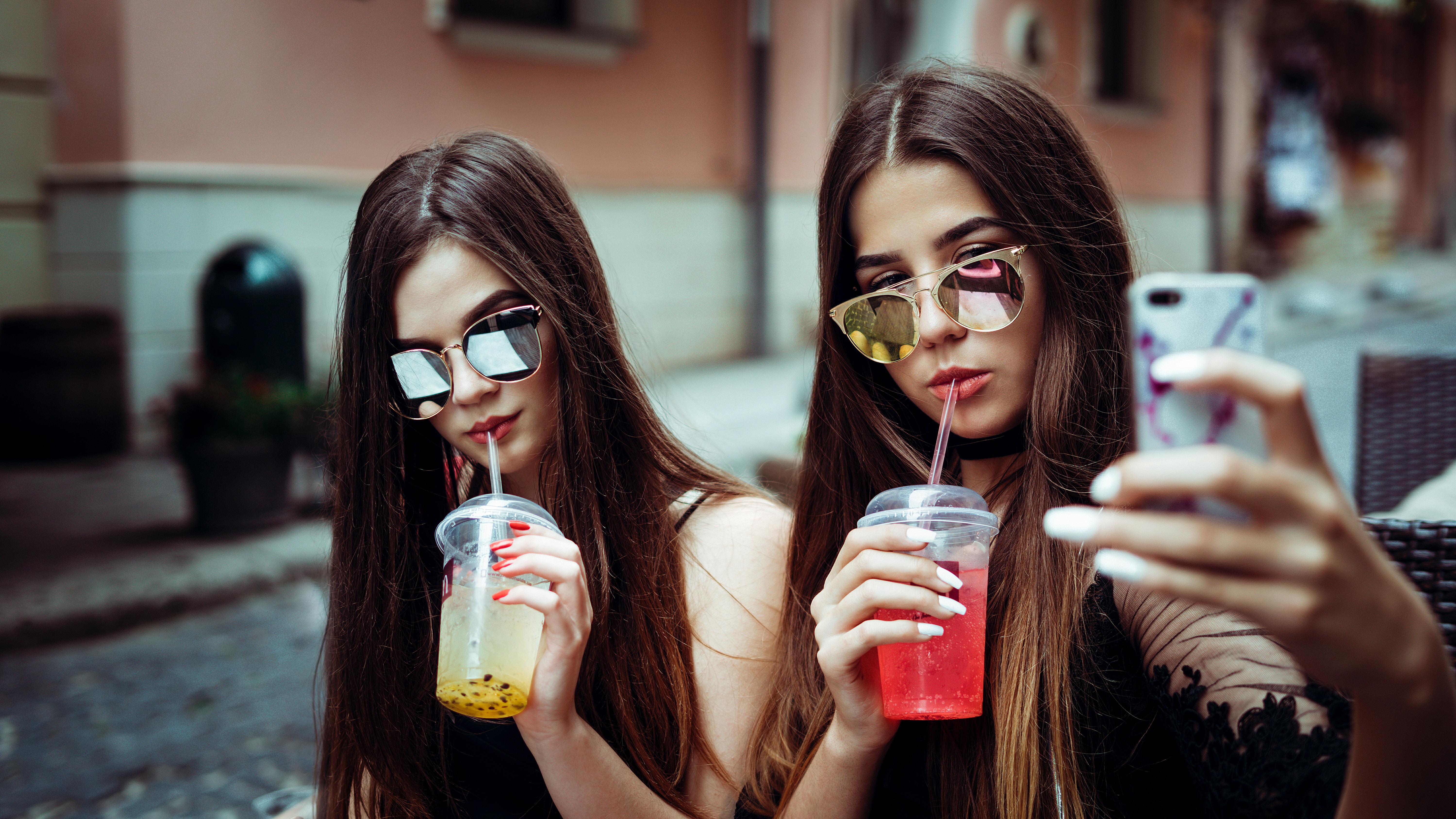 Social Media Is The New Summer Job For Teens
By Jamie Rollo

Aug. 22 2018, Published 9:51 p.m. ET
Forget dog walking, babysitting, and concession stands, teens have found a savvier way to make money over the summer through brand deals on Instagram. Earning anywhere from $5 to $50 per post, teens now can make a summer's earnings by simply posting to the popular social media app from their air conditioned living rooms.
"(With) jobs you need to do a lot of training," she told The Atlantic. "Then you have to like, physically go out and do the job for hours a day. Doing this, you can make one simple post, which doesn't take a while. That single post can earn you, like, $50."
And it's not just the teens that are benefiting. Companies, especially start-ups, can bask in the extremely cheap, yet effective, advertising. Through these brand deals, companies can save hundreds of dollars on advertising. Plus, teens are pretty much social media pros these days, and are more apt to appeal to their peers than any adult would be.
Article continues below advertisement
"If you see an ad for clothing on TV or in a magazine, you know it's an ad, but on Instagram these profiles are just their personal profiles most of the time," Christy Oh, marketer for Doux Lashes, told The Atlantic, "when people post a picture of them doing something in the day and just tagging their outfits, it doesn't look like it's meant to be an ad. It looks like they're sharing what they use and do during their regular lives, so it makes it seem more personal – even though they may be getting paid."
Though, for teens, this is the ideal way to make money, is it the best for their future professional lives?
I remember I got my first summer job going into my freshman year of high school. I worked long hours at a community pool snack bar that I dreaded going to. It was extremely hot and tiring, and it got exhausting to have to be nice and patient with people who were treating you horribly. However, I made some friends, had some laughs, earned my own money for the first time, and actually kept with the job for the following six summers. This was the type of a teen summer job that was typical, and it gave me the worth ethic I have today, and laid the groundwork for jobs that I took in the future. I wouldn't trade it for the world.
Article continues below advertisement
Now, teens are gaining a whole different set of skills. Rather than the typical customer service, cleaning skills, time management, and overall responsibility that a summer job of yesteryear would give you, teens are learning how to handle business interactions, photo editing, sales, and handling requests as they come in.
The social media obsession has been known to diminish teen's ability for physical, social interactions. Family counselor, Neil McNerney, told USA Today, "The problem is the way that they're being social, they're losing this. This face-to-face thing is much more difficult for them."
Even though these teen influencers can be evolving a beneficial skill set for future careers in media and marketing, they are losing the basic necessity to make it in the real world. They're missing out on working with others, dealing with difficult people, and having interpersonal relations with people beyond the screen.
So maybe a summer spent making money while behind the screen isn't the best for a generation who can barely hold an interpersonal conversation in the physical world. Summer jobs used to be quintessential to the teenage experience. It introduced you to new friends, put money in your pocket, and put experience on your budding résumé. Now, summer jobs are unnecessary and undesirable, and in the future may even become obsolete.