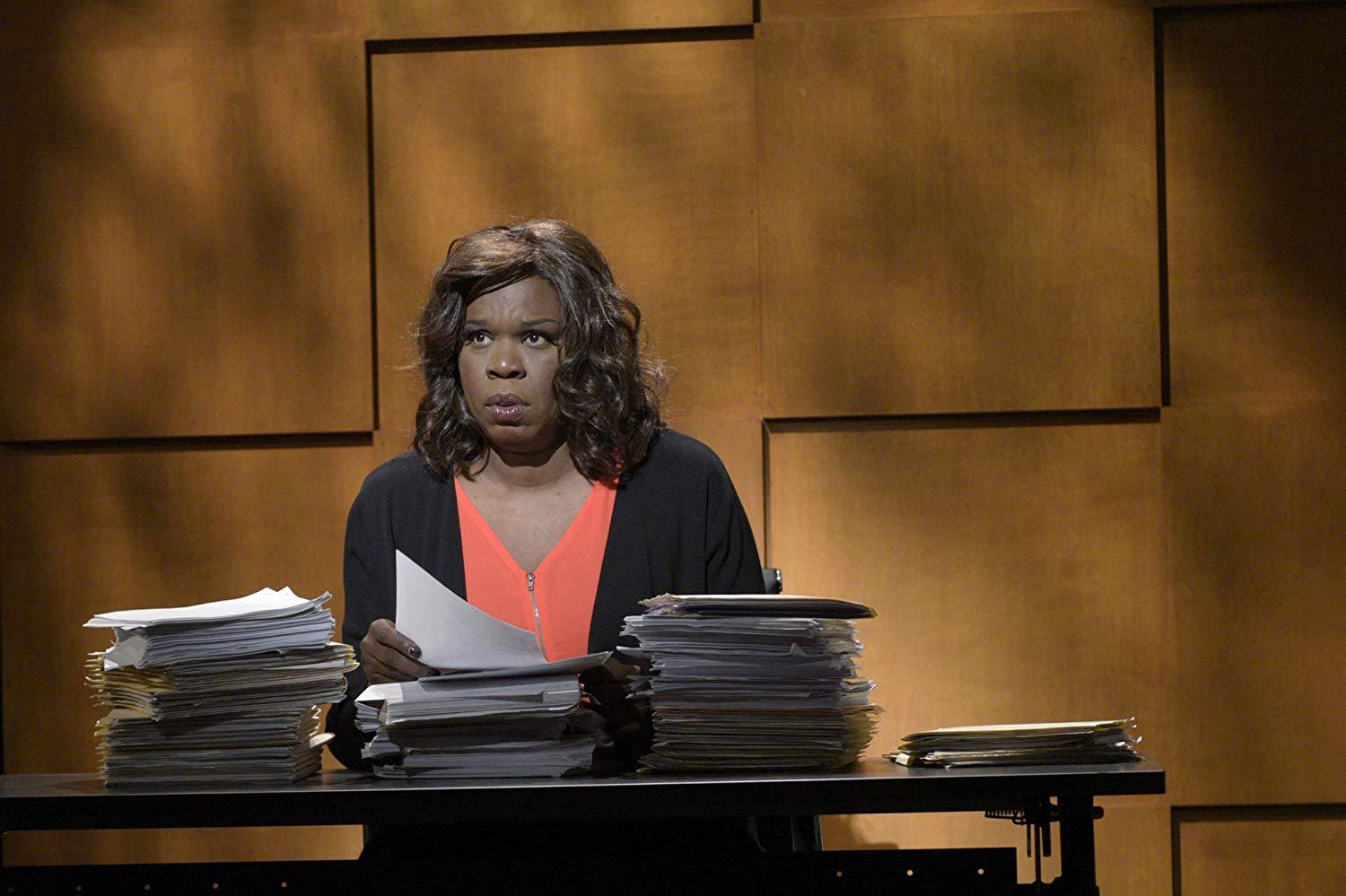 SNL Star Leslie Jones is Leaving the Cast
By Jamie Rollo

Sep. 3 2019, Published 8:41 p.m. ET
Rumors began popping up last week about Leslie Jones, the Saturday Night Live powerhouse comedian, leaving the long-running sketch comedy show. Tuesday morning, Jones officially told her fans via Twitter that she is leaving SNL and thanked her cast and crew members in a lengthy series of posts.
"Yes it's true I am leaving Saturday Night Live," she began. "I cannot thank NBC, the producers, writers, and amazing crew enough for making SNL my second home these last five years."
Jones then went onto thank Lorne Michaels, the longtime SNL producer. She wrote, "Lorne Michaels, you've changed my life in so many ways! Thank you for being my mentor and confidant and for always having my back. You not only have my loyalty but you have my heart too! You have shown me skills I never imagined I had. I leave a better performer because of you."
Jones made the decision to leave the cast as she is currently busy working on other projects. This star first had her huge, on-screen debut when she was apart of the all-female Ghostbusters remake alongside Kristen Wiig, Melisa McCarthy, and Kate McKinnon. She will also be starring in the long-awaited sequel to the 1988 comedy, Coming to America. The sequel, Coming 2 America, stars Leslie Jones alongside the legendary Eddie Murphy who is set to reprise his role as Prince Akeem.
Jones of course didn't let her former cast-mates go unnoticed. "To the incredible cast members: I will miss working, creating and laughing with you," she began. "I will miss holding it down with Kenan everyday, I will miss Cecily's impression of me making me laugh at myself often, I will miss Kate's loving hugs and talks when I needed. And of course, Colin, you porcelain-skinned Ken doll. I will miss all my cast mates!!"
She continued to write how she couldn't have made it to where she is without her cast-mates, and made sure to thank the fans of SNL, of course. Jones finished out her Twitter thread explaining that she has a lot of "amazing projects" and "adventures" coming up in the near future and ended with the hashtag, "#iamnotdeadjustgraduating."