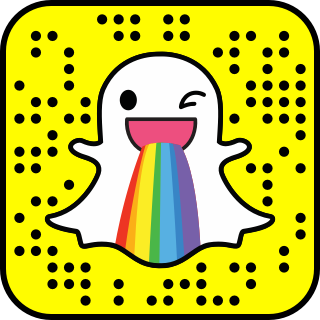 Snapchat Filters = Confidence Killers
By Rhamer Bernardez

Jun. 26 2017, Updated 7:12 p.m. ET
The idea of "hiding behind a mask" has literally become an issue on the social media app, Snapchat, destroying the confidence of young women who hide behind the cartoon filters because it makes them feel "prettier".
Snapchat is a social media app that is used to send disappearing pictures and messages to people. The security of the a picture or message vanishing after a set time is an innovative idea in a world where everything is left online. There are circumstances that allows people to screenshot a picture or conversation, resulting in notifying the person who sent it (picture or message) to know it has been screenshotted.
When Snapchat began to add filters to their app, people quickly became obsessed over them and began to only post pictures of themselves using the filters to hide their face or imperfections. The "face swap" and "dog filter" were two of the reining filters social media junkies could not get enough of. As people began to use the facial recognition filters, more and more individuals began posting their cute pictures as dogs, pigs goats, bandana wearers, watermelon, apples, unicorns and other cartoon creations all over multiple social media accounts.
Women, especially young girls, are constantly seeing taking a picture for Snapchat, but with filters that alter their faces. With the pressure of having to look and be a certain way that is portrayed in the media, the addition of looking like a cartoon is added to their mindset. Young girls begin to post and send pictures of themselves with filter on their face because they find beauty in a feature that alters their looks.
The following photo began to surface on Twitter and Instagram a few months back that brought up the topic of Snapchat destroying self-confidence:
Article continues below advertisement
Young women need to understand that a dog or blue filter on an application does not mean they should look like that. Seriously. What human being has dalmatian ears and a pink button nose? No one. Who has a perfectly aligned nose in real life, not just when they do the blue-filter on Snapchat? Again, no one. The conversations of, "I look good in that photo," or, "I look like that," needs to be addressed. It has become ingrained in the minds of young women that they are supposed to look like cartoons, when in reality they should look and be themselves.