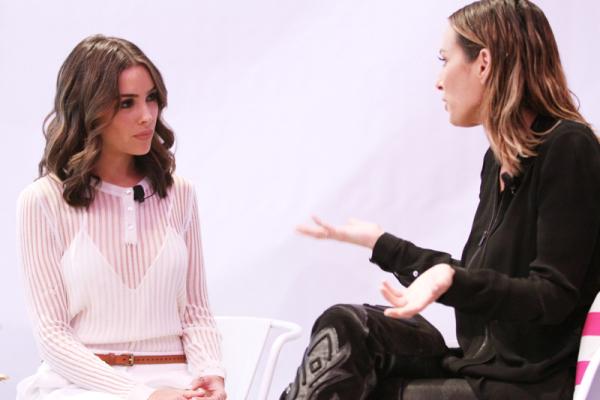 Simply NYC Fashion + Beauty Conference
By Saadįa

Feb. 5 2018, Updated 1:28 a.m. ET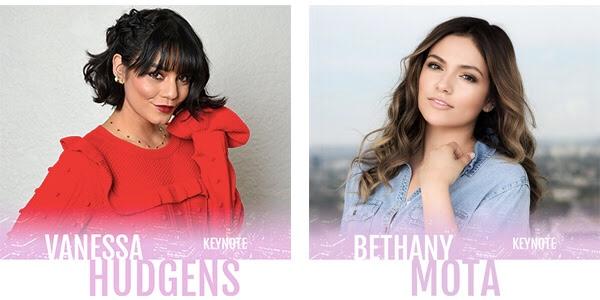 SIMPLY NYC will be back in New York for an unforgettable conference experience, on Saturday, February 10th, timed to kick off NYFW, perfect for fashion and beauty lovers. This will allow fellow fashionistas a chance to access the glitz, glamour and industry experience of New York Fashion Week through SIMPLY 's accessible fashion program with top industry innovators and keynote speakers.
The SIMPLY NYC conference will have inspirational and educational panels presented by influencers who are shining bright in the worlds of fashion, beauty, blogging, and tech. Speakers to include actress Vanessa Hudgens , Pitch Perfect actress and activist ( Love is Louder) Brittany Snow , TV Personality Catt Sadler , supermodel Nina Agdal , Youtube star Bethany Mota , celebrity hairstylist Yusef Williams (Rihanna), Wendy Nguyen of Wendy's Lookbook , celebrity makeup artist and blogger Kira Nasrat (Jessica Alba) , Claudia Oshry of Girl With No Job , Beca Alexander of influencer marketing and casting agency Socialyte and many more! Enjoy the SIMPLY experience that will include a full day of panels, breakout sessions, cocktails, pampering, meet & greets, hundreds of Instagrammable moments, networking opportunities, sweet & savory bites and incredible gift bags to boot.
Article continues below advertisement
Full list of panelists: Bethany Mota, Brittany Snow, Nina Agdal, Catt Sadler, Wendy Nguyen, Denise Bidot, Nastia Liukin, Claudia Oshry, Kira Nasrat, Courtney Quinn, Maria Hatzistefanis, Nicola Deam, Daniella Yacobovsky, Yusef Williams, Sarah Mendelsohn, Heidi Nazarudin, Beca Alexander, Ben Soffer, Jamie Frankel, Lisa Adams, Alicia Rose, Gabrielle Korn, Daniel Musto, Tiffany Tolliver, Jessy Grossman, Tony Tran, Rachael Bozsik, Mike Sorgenfrei, and more speakers to be announced.
About Founder Sarah Boyd:
Sarah Boyd is the founder and creative mind behind Simply and Simply Digital Network. With years of experience in fashion PR under her belt, Sarah set out to start her own multi-service boutique agency in 2012 to connect the style makers she encountered on a daily basis with brands, events and other opportunities. This eventually grew to include what is now a core part of the company: the Simply conference. Forbes named her a "Female Founder to Watch" in 2013 and she's been featured in People Style Watch, E!, The Zoe Report and many more. Sarah's vision for the original conference, coined as Simply Stylist, was to create an inviting space for driven, stylish and tech-savvy women to come together, learn and connect. What is has evolved into is beyond what she even expected, becoming a thriving and in demand conference network and digital cultivation space for influencers, fashion and beauty experts and brands alike. In addition to running her company, which was bought earlier this year by NYLON Magazine + Digital Media Group. "Simply Inc. is a way for like-minded women to come together, learn from one another, get inspired and to network. It's a place where we showcase the true trendsetters and uplift fashion and beauty tastemakers of the future." – Sarah Boyd, Simply Inc.
Date: Saturday, February 10, 2018 Ticket Options:
● VIP Ticket | 8:00AM-6:30PM
● General Admission | 9:00AM – 6:30PM
● Social Butterfly | 9:00AM-5:00PM
Expert Panel Discussion Informative Breakout Sessions Cocktails & Cuisine
Fashion + beauty activations Networking
We look forward to connecting with you for coverage in advance and on-site.
For additional information on the Simply 2018 New York conference, attendance inquiries and media coverage requests, please contact: The influence. | www.theinfluence.com | ali@theinfluence.com | beatriz@theinfluence.com |917.470.5330 | @theinfluence |