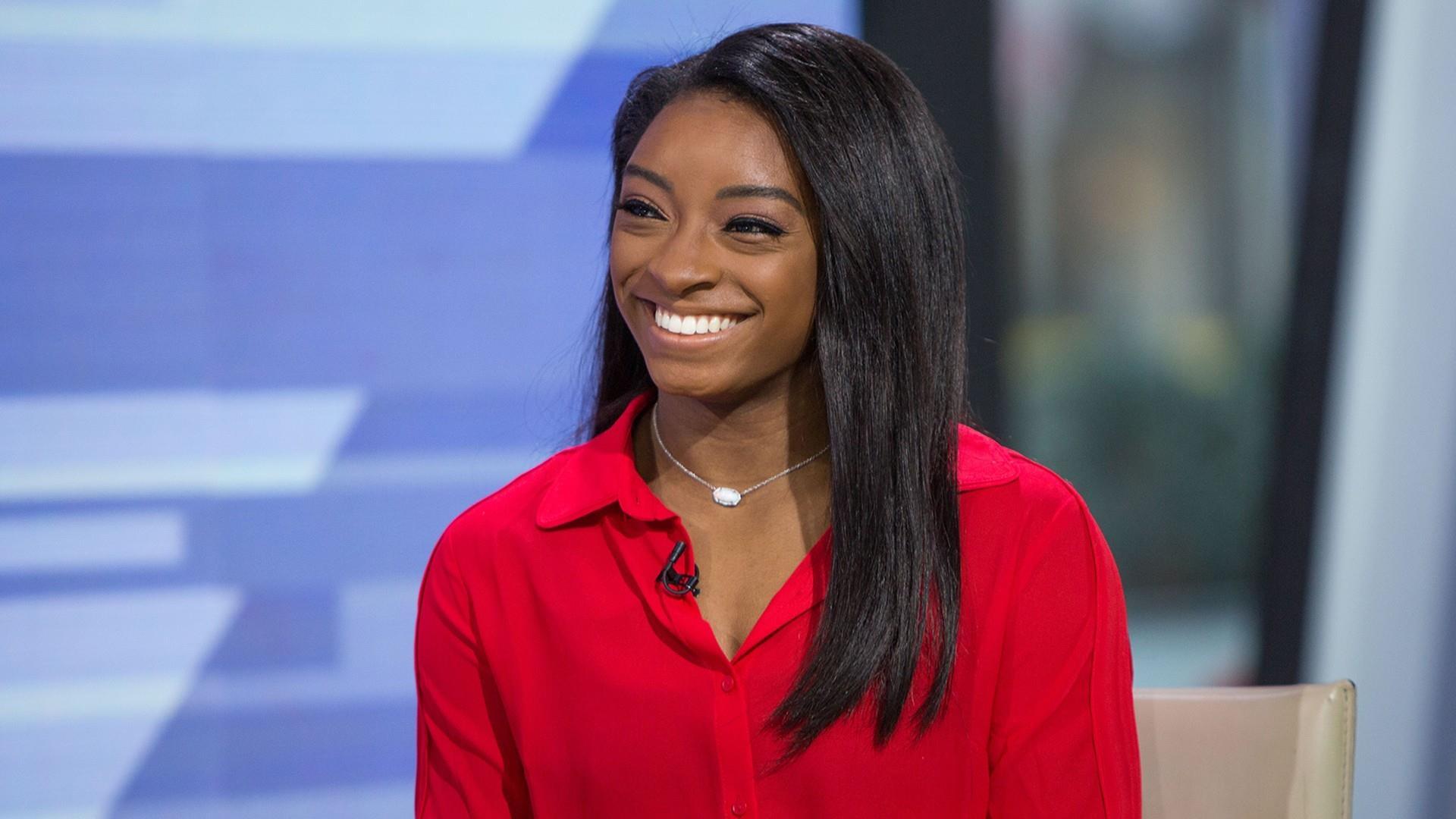 Simone Biles Leaves Nike For Athleta
By Elysia J

Apr. 26 2021, Updated 2:36 p.m. ET
Gymnastics legend Simone Biles has announced that she is cutting ties with Nike to partner with women's activewear brand Athleta.
Athleta is a division of Gap who bought the brand for $150million back in 2008. They offer upscale activewear, including swimwear with products ranging from around $50-$100.
Biles, the world's most decorated gymnast will be the brand's most high-profile endorsement. As well as an excellent massive marketing asset. She will have her own performance wear line with the brand. Reportedly the line will be size-inclusive.
Mary Beth Laughton, president and chief executive officer of Athleta said of the partnership "We are excited to welcome Simone to the Athleta family and work together to further our mission of empowering women and girls. Simone believes in championing the next generation of female athletes as much as we do, and we are confident this partnership will continue to build community with our customers and enrich our brand".
Biles also shared her thoughts and had a similar motivation for perusing the deal.
" The opportunity to encourage young girls to reach their full potential and be a force for change is incredibly powerful. I admire Athleta for their commitment to recognize and support women's individual and collective strength and, together, I believe we can help girls to confidently and passionately take on the world in their athletic endeavors and beyond."
The focus on women's empowerment is in clear contrast with Nike. The brand has come under fire for mistreating female athletes, particularly when it comes to pregnancy and maternity leave.
The decision to leave Nike for Athleta sends a clear message on what Biles expects from a brand that hopes to use her image. Nike, being a much larger brand, may be able to afford to pay its athletes more. But that only counts for so much if the policy of punishing women for having children persists.