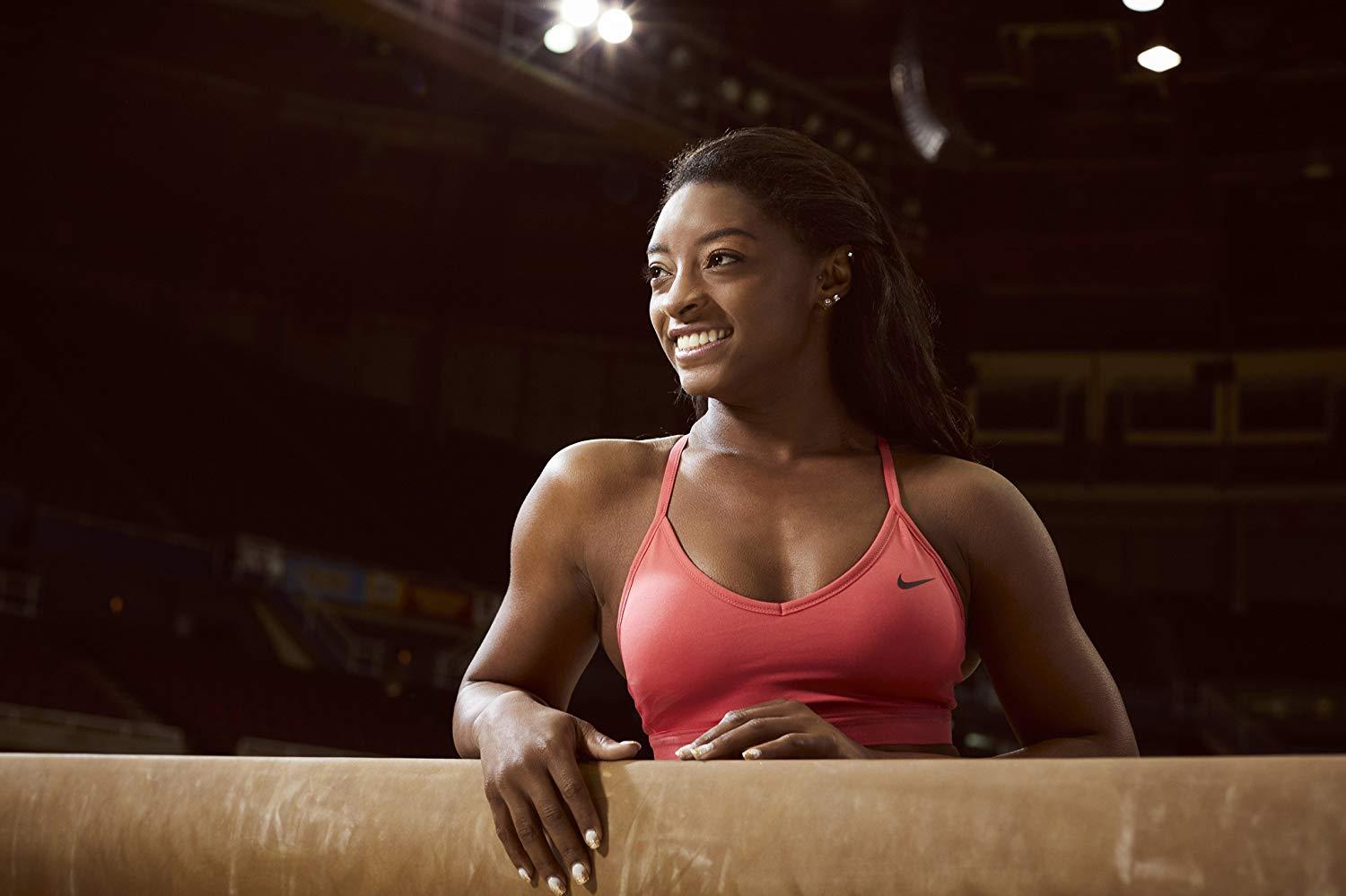 Simone Biles Makes History and Breaks Silence
By Jamie Rollo

Aug. 13 2019, Updated 12:30 p.m. ET
Over the weekend, the accomplished 22-year-old gymnast Simone Biles made history by nailing new skills and tying for the most U.S all-around champion titles. While competing, she wore a teal leotard to support her peers after everything that happened with Larry Nassar. Biles has become synonymous with greatness and only continues to prove herself each year.
The U.S Gymnastics Championship was an emotional competition for Biles. Over the course of the competition, she broke several barriers on floor and beam. Most impressively, and often spoken about, she became the first ever woman to perform and stick a triple-double during her floor routine. In non-gymnast terms, this basically means she did two back flips, with three full turns. This was a monumental moment as most athletes, even at her level, can't even perform a double-double.
Article continues below advertisement
Biles is known for her captivating, action-packed floor routines. But, during the Championship, she also made quite the show on the beam. During her routine, she became the first woman to land a double-double dismount in competition. Her routines, which truly showcase her athleticism and dedication to the sport, earned her gold medals on floor, beam, and vault. Though bars aren't her best rotation, Biles still managed to go home with the bronze medal.
Article continues below advertisement
For the sixth time, she won the U.S all-around title, making her tied for the most all-around titles in the nation. All while giving the performances of a lifetime, Biles made a statement for sexual abuse survivors by wearing a teal leotard. She did so to show support for her peers who suffered at the hands of Larry Nassar. A survivor herself, she spoke of her frustrations with U.S.A Gymnastics' inability to protect the young athletes who suffered.
Article continues below advertisement
She emotionally stated in an interview, "We had won gold, we have done everything that they asked us for even when we didn't want to and they couldn't do one damn job. You had one job – you literally had one job and you couldn't protect us." She continued to speak of the trauma she now feels, explaining how she doesn't ever want to have to go to the doctor because it brings back so much pain.
Nevertheless, Biles still continues to work hard and train to be the amazing athlete she is. Biles told Priyanka Chopra on her YouTube special If I Could Tell You Just One Thing, that she was scared to open up at first, but the experience of sharing her story made her even more fearless. "Even in 2018, I took a lot of risks and I did things that terrified me," she told Chopra. "It made me realize who I was as a person." She proved this past weekend she is beyond the tribulations she went through. Now, all Simone Biles fans are rooting for her to bring home the gold in the 2020 Tokyo Olympics.