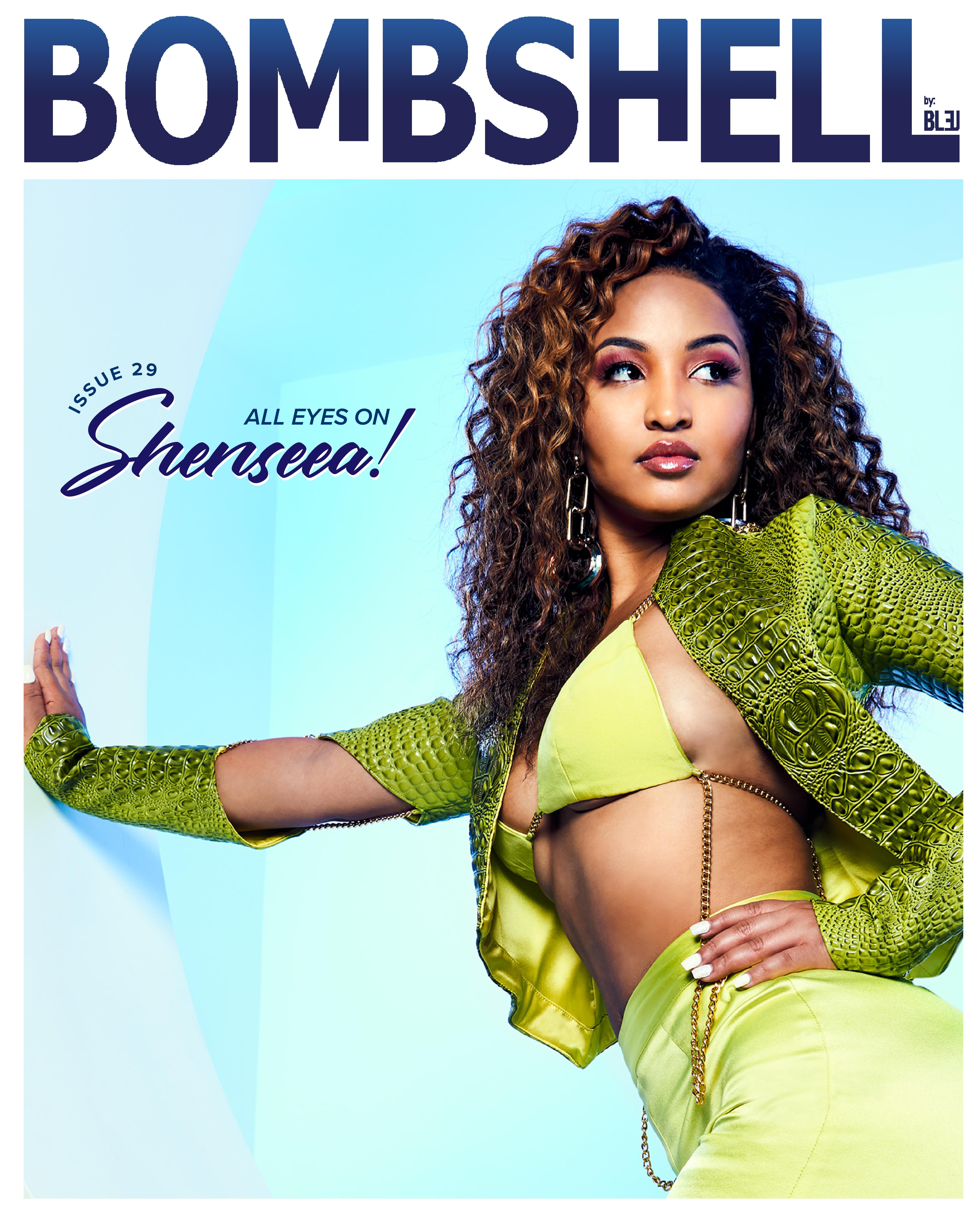 Shenseea's "Blessed" Life
By Kaylin Young

Jan. 7 2020, Updated 6:16 p.m. ET
Conversations about dancehall cannot happen without mentioning Shenseea. The Jamaican singer and songwriter released "Blessed" featuring Tyga earlier this summer and set blogs, social media, and the radio on fire. Set on the sands of Jamaica, the music video opens with Shenseea waking up with another island gyal in bed – a scene that surprised many, but did not phase Shenseea in the slightest, "I want people to see it. It's love." It also didn't stop the song from racking up over six million listens and views on Spotify and YouTube.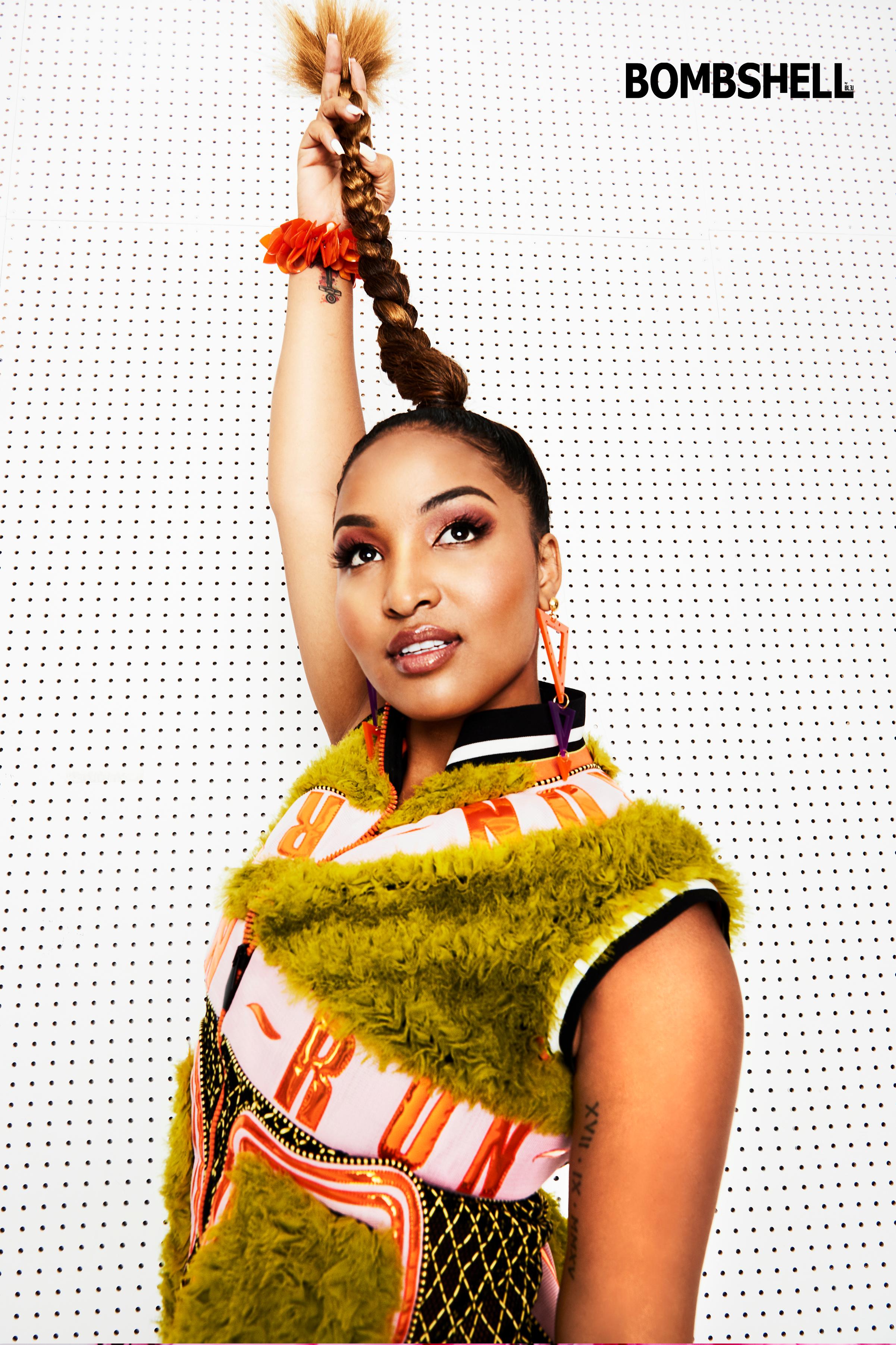 You only need to take one look at Shenseea's live performances to comprehend her Jamaican pride and cheerful, yet sultry energy. She doesn't only sing and dance; she also radiates this liveliness through her powerful vocals and magnetic moves. She isn't just a musician – she's fearlessly multidimensional.
Article continues below advertisement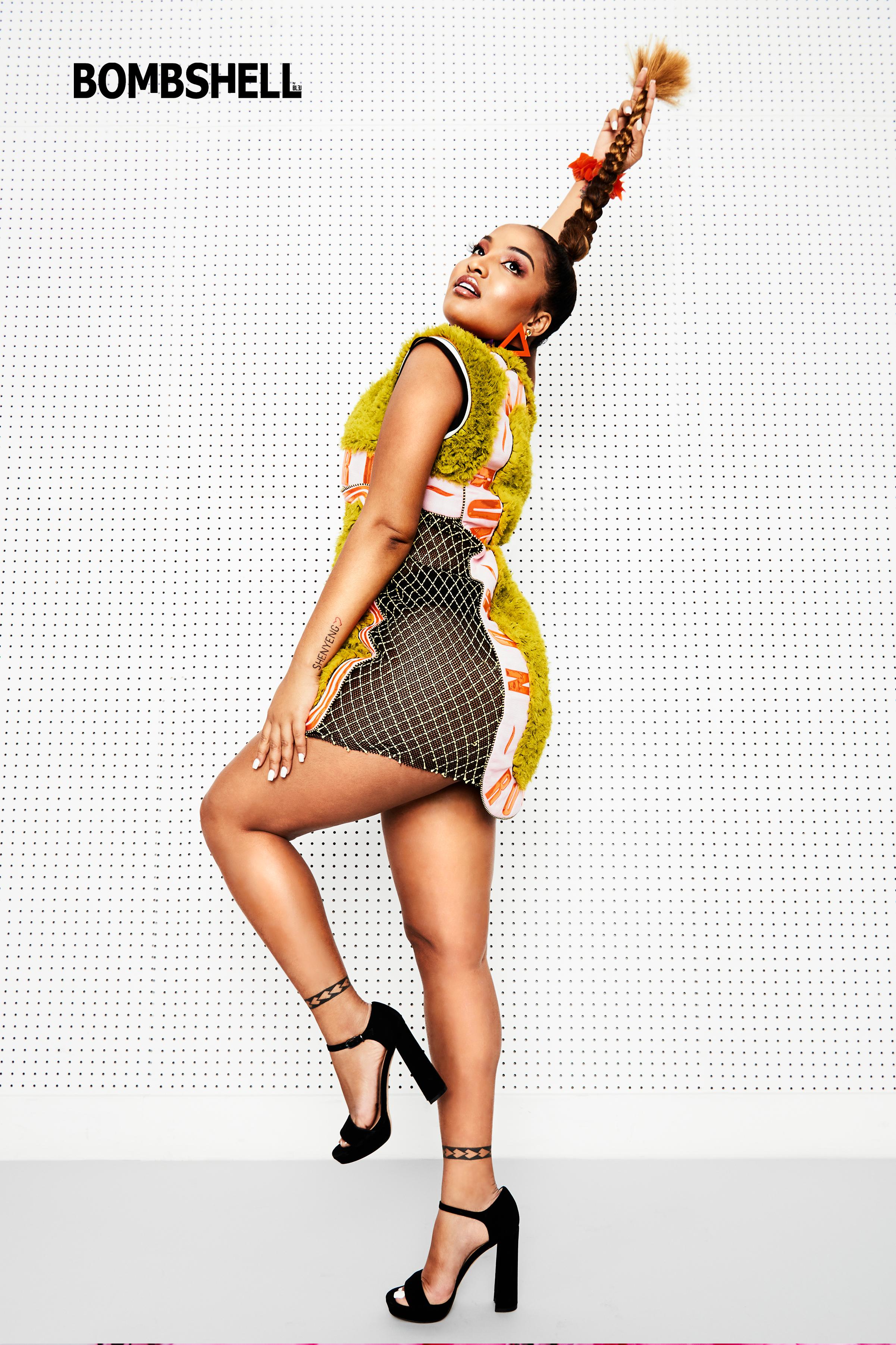 Our Bombshell is certainly receiving plenty of love these days, but growing up as a mixed girl in St. Elizabeth did not make Shenseea an immediate fan-favorite. But she wants no sympathy! Becoming a young mother to her son, Rajeiro while navigating through the adversities of her career, its safe to say Shenseaa's skin is thick and criticism holds no power in the world she is creating for herself. The budding super star opened up to us about her life back home, the honor of becoming the first Dancehall artist signed to Interscope Records, and that time a fan grabbed her #blessing on stage.
Article continues below advertisement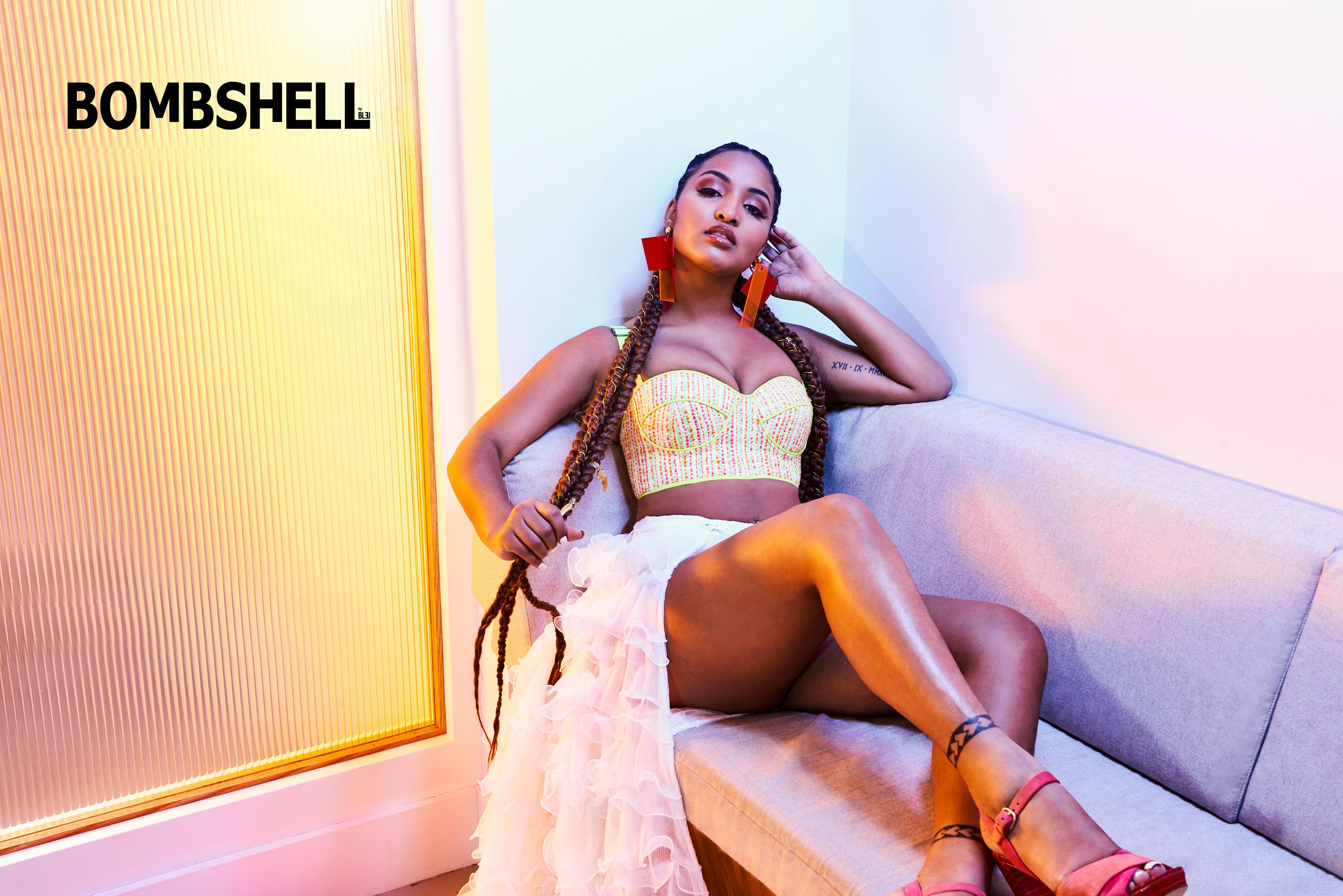 BOMBSHELL: You've been described as many things… dancehall Diva, singer, songwriter. But in your mind, who is Shenseea? How do you want people to see you?
SHENSEEA: I want them to see me as a multi-faceted artist. I want people to see me beyond their expectations. I want to be seen as a real person. I don't want them to see that I'm a perfect person. I want them to see me as real and encouraging, regardless of whatever may happen to me.
Article continues below advertisement
Growing up, did you always want to be a performer? Or was it that Whitney Houston cover at church that turned you on to the music world?
Growing up, I always wanted to be an international artist. When I realized that I could sing from a young age, I started building this love and passion I have for music, and there wasn't a day that passed that I wasn't singing or listening to music. I can honestly say that I'm addicted to music. I feel like if I could marry music, I would because I just love it so much. It's such a different feeling when an artist can sing, and you can feel the passion. I always wanted to become an artist.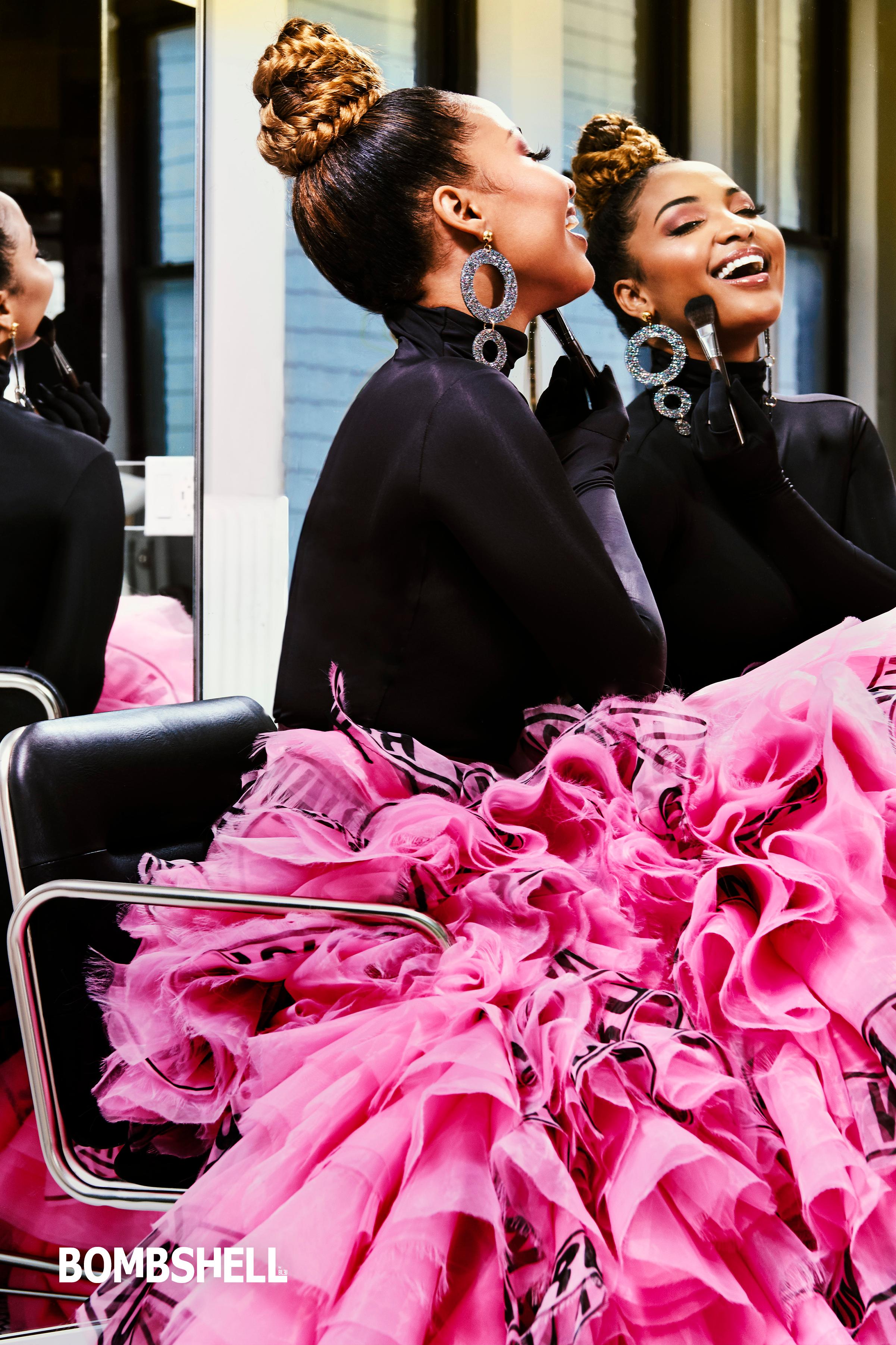 Article continues below advertisement
What was it like growing up in St. Elizabeth with both Korean and Jamaican blood? How does your heritage affect the woman you are today?
I used to get teased a lot because I was different. People are really harsh, and I started to get a different kind of attention and a different kind of treatment – sometimes it was good, sometimes it was bad. I looked different, I had extra-long hair, and those are things I've gotten bullied about. I've always been judged, I've always been picked on. So now, as an artist, I'm highly criticized, but I'm not upset. It's never deterred me from being who I am and I bear that strength because I'm so used to a lot of criticism. It molded me and I know the type of person who I am – I'm very confident.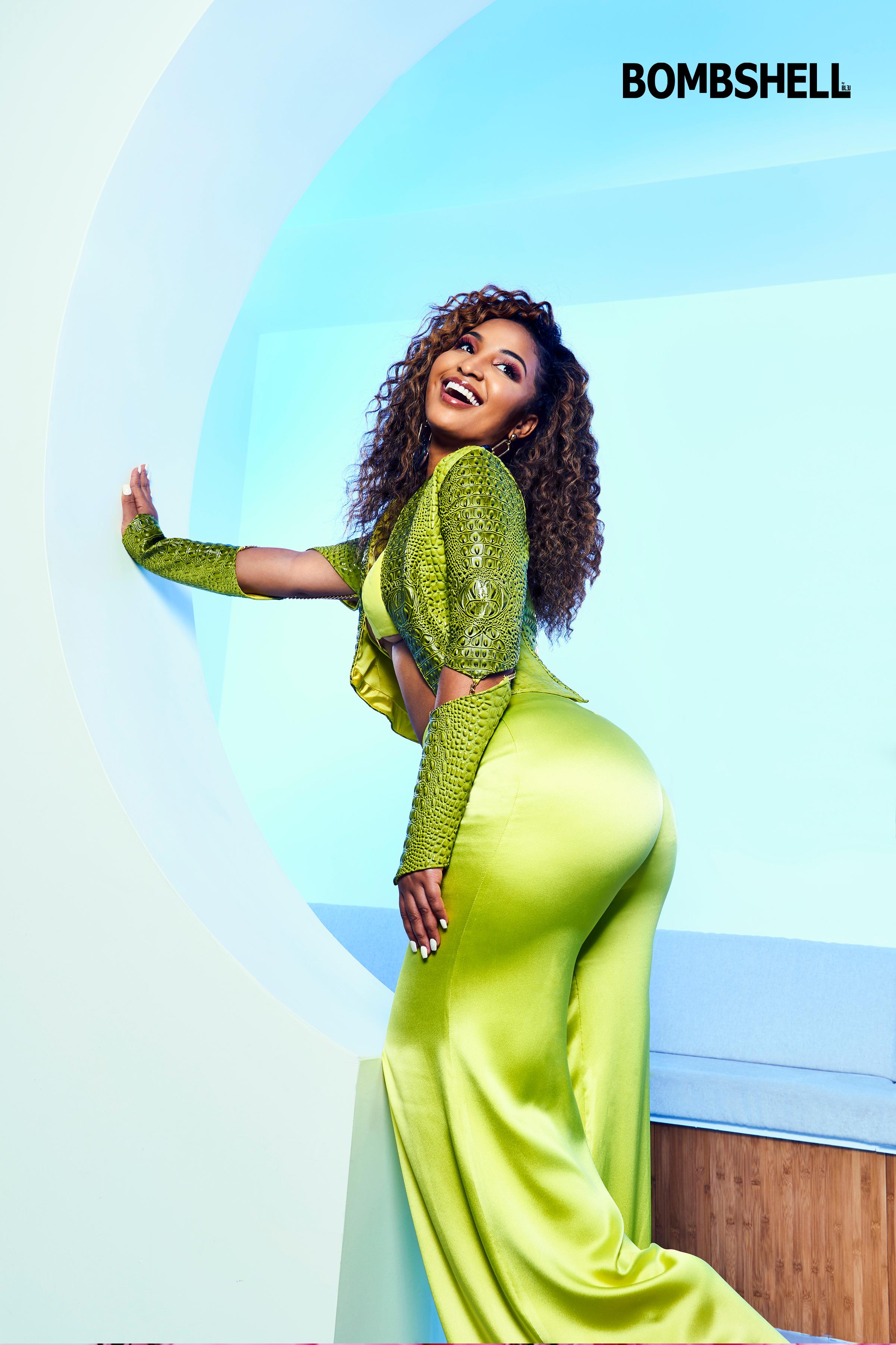 Article continues below advertisement
Your first big performance was the 2015 Reggae Sumfest. What was it like going from smaller performances to being on stage in front of a huge crowd of people who love your moves, your songs, your vibes?
I remember I was really shy. I had just started performing, so it wasn't my best performance. But looking back I'm like "wow", I've grown so much music-wise and musically, I'm so proud of myself. My people in Jamaica were looking at that like "wow, we have seen her grow, we have seen her evolve into a better artist." I didn't watch that performance because I already knew it wasn't my best performance because I was nervous as hell. But growing and having that experience helped me get more comfortable and confident with who I am on stage.
Your latest hit, "Blessed" has pulled over 20 million views on YouTube, over 6 million listens on Spotify,and gained attention from artists like Cardi B. How does it feel to see your song becoming one of the hottest tracks of the summer?
I feel over-elated. I'm very Blessed and happy. Having a team like mine at Interscope with people who love music and are as dedicated to my career as I am… they are working so hard. Teamwork is everything to me. It has been like this ever since I came on the scene with my other team, Romeich Entertainment in Jamaica. They have shown me that teamwork is always first. Everyone sees that this is a movement; they are for the movement and they want to join the movement.
Article continues below advertisement
I try to be as positive as I can for the public because I don't want to showcase any negativity. I try to tell everyone that the lyrics of the song are so empowering and addicting – even if you don't like it, you can't help but sing it over and over in your head. As I get bigger, more people are recognizing me and the movement, and I'm grateful for that. I always saw this coming, but I didn't see it coming right now.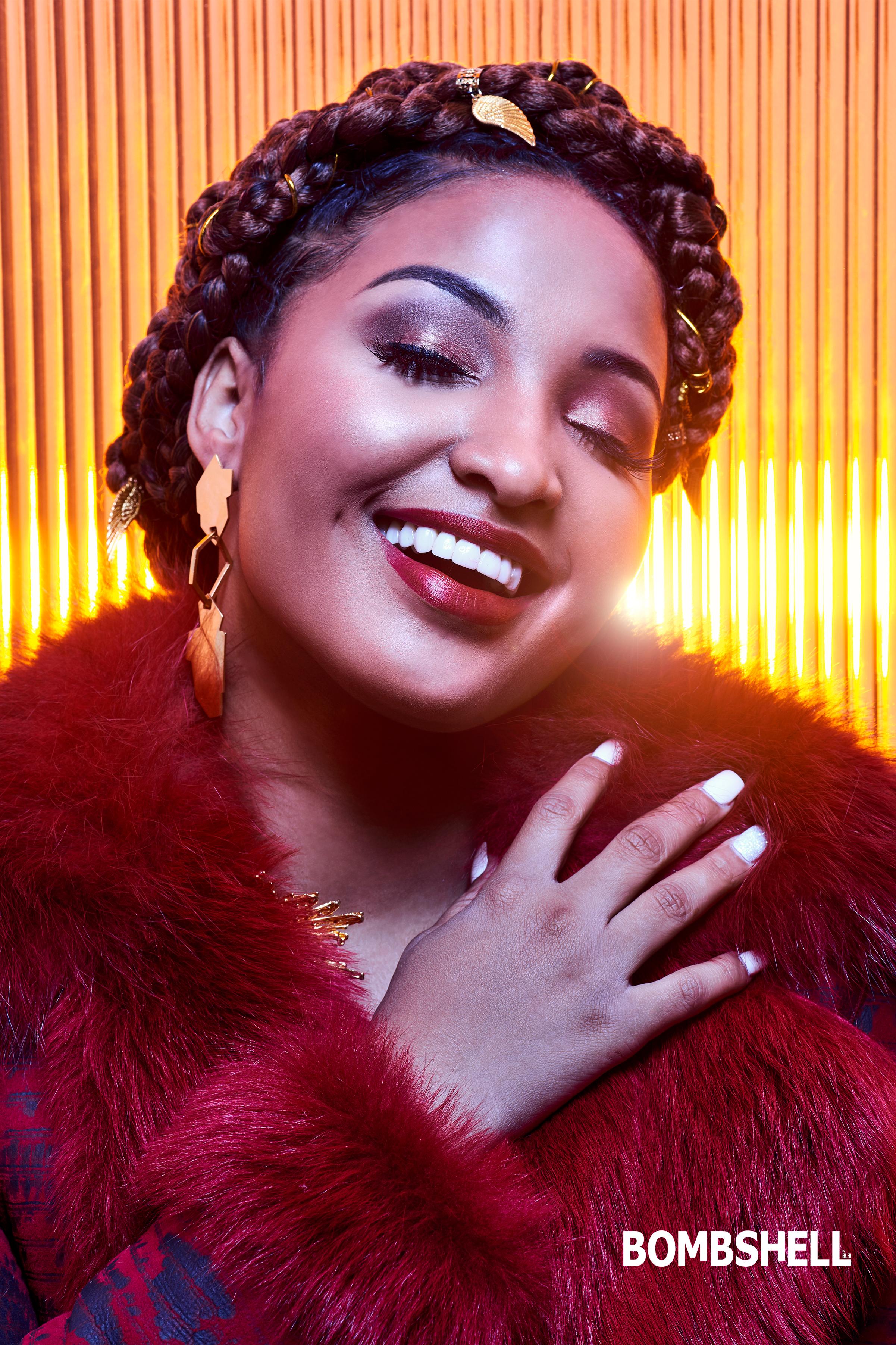 Article continues below advertisement
The music video for "Blessed" shows all the beauty of your home island. What do you want your fans to see and know about Jamaica?
I want everyone to know that Jamaica is my favorite and the best country in the world. I've talked to a lot of famous people and they want to start coming here or move here because the vibe is completely different! It's a different taste of paradise. I think Jamaica is one of those places that you must visit. There are so many attractions here – the rivers, food, the beaches, the people, the culture, I think it's all so exciting. And Jamaica is the reason I love dancehall so much also because it gives me a different level of pride. I want to be one of the people – one of the influencers – who can showcase Jamaica's beauty across the world.
,I'm glad you said that – I am the first. So far, we've found nothing but love. I am excited to see what comes of this because I'm giving my all and working so hard – and so is my team at Interscope. I want to see another Dancehall artist signed and then another one, and another one. I want to put this in God's hands and see how far this art goes. I'm just working hard and hoping for the best.You're the first Dancehall artist to sign with Interscope Records. What does this mean to you and how do you think it impacts the culture of dancehall as a whole?
Article continues below advertisement
We've known for years that the music industry – specifically when it comes to artists of color – can be hesitant to accept the LGBTQ+ community. But that's never stopped you from portraying who you are in your music and online. In May, you caught heat for posting a video of you kissing another girl… and then in your "Blessed" music video, one of the opening scenes is you waking up with a gorgeous gyal in bed. Why do you think there was so much resistance to you sharing your sexuality?
To be honest, no other Dancehall artist has done that because they are so afraid. In our culture, we just started accepting the fact that homosexuals exist. Once you are a homosexual, you cannot have a certain status or respect from people in my country because of our culture. We are not used to that and back in the day, we just didn't support it entirely. Now, I think the world is changing so much that Jamaica is coming around.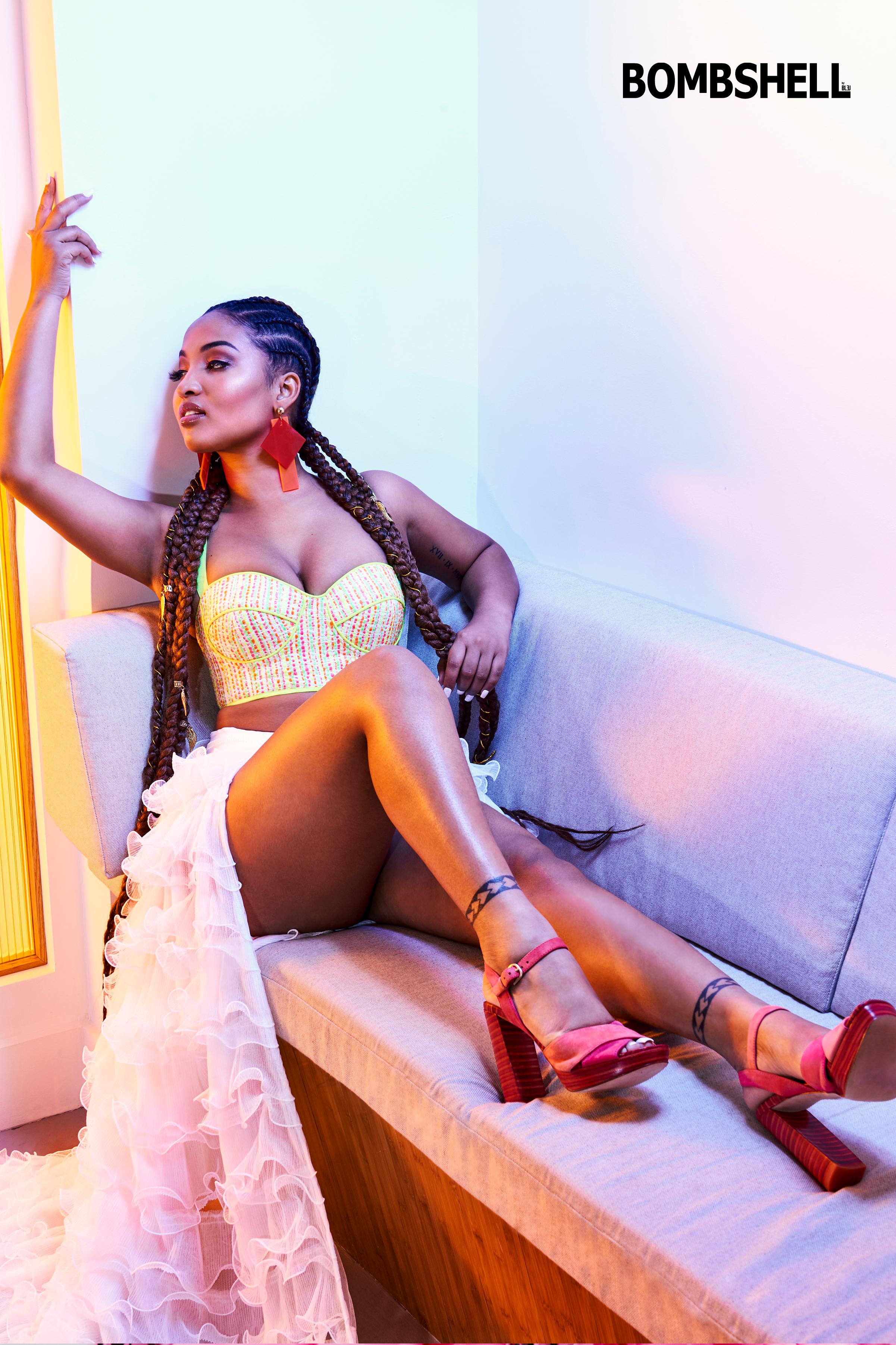 Article continues below advertisement
I don't think people should be living in a box and living unhappy. I promote love and self-love. People should be comfortable living their lives with who they love – as human beings, we deserve that. We don't deserve death just because of who we choose to be with.
The reason I put that in my music video was to show that I am not afraid. I don't think people out there should be afraid. I know a lot of people in Jamaica who are struggling because you will get bullied – or worse – for that. As an influencer, I want people to know that there are other people out there just like them and they don't need to hide it. And that's one of the reasons why I wanted to boost it even more by posting it on Instagram because I knew it would go viral and I that's exactly what I wanted. I want people to see it. It's love.
Article continues below advertisement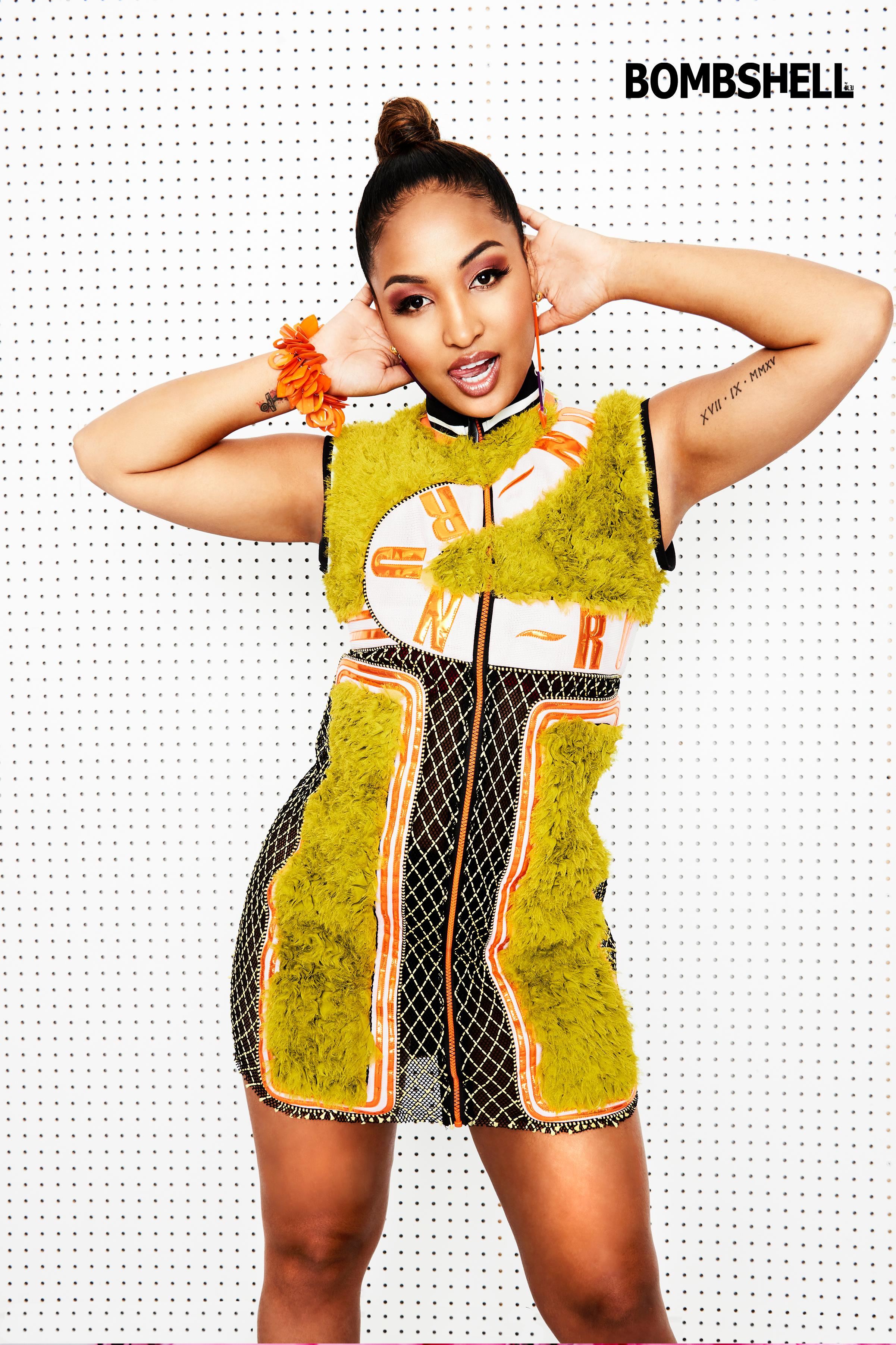 Another thing you've never hidden from the world is your beautiful baby boy, Rajeiro. How has motherhood affected your career?
I love it! It's one of my favorite jobs. I truly enjoy being a mom. What really helps me is technology. The fact that technology is so advanced now that I can pick up the phone and hear him telling me he loves me, it gives me even more motivation to do what I have to It has influenced my career because it has motivated me to a different level. I'm doing this so he can have a better life than I did growing up. I just love being a mom.
Article continues below advertisement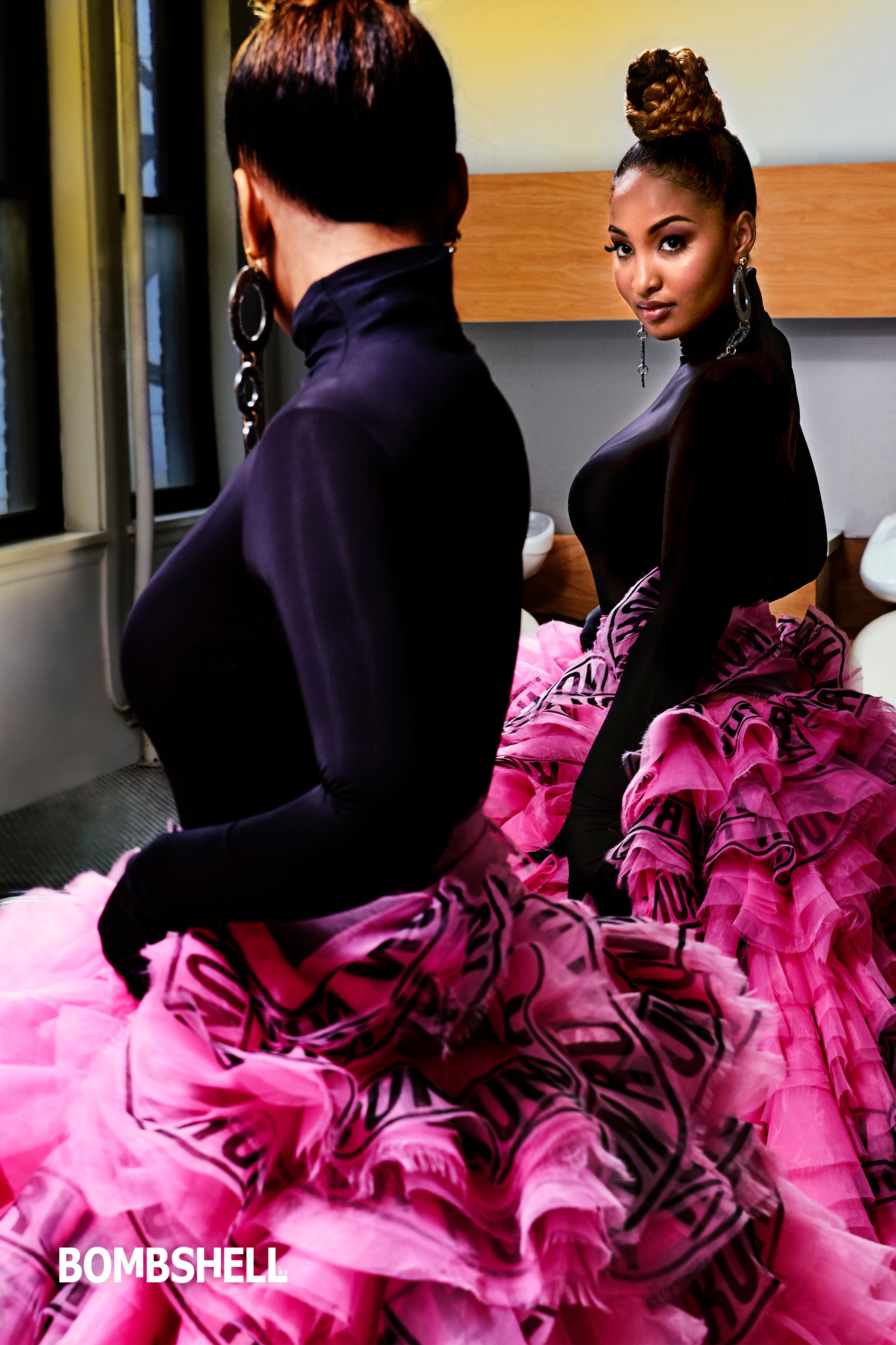 What can we look forward to coming up for you this year?
I'm working toward getting out there as an international artist within Interscope and taking my music to the next level. I've done so much in such a short amount of time, and now I want to open my career to a whole different audience – especially the ones who don't know a lot about dancehall.
B: Favorite thing to do with your son when you're home?
S: We love to visit the beach because he loves the water just like me.
S: I have so many people I admire musically, but definitely Rihanna.
B: Craziest fan encounter?
S: I was performing one time, and some girl grabbed my vagina and my butt. It was crazy.
Photography: Casey Mathewson
Photo Assist: Jessica Imhoff