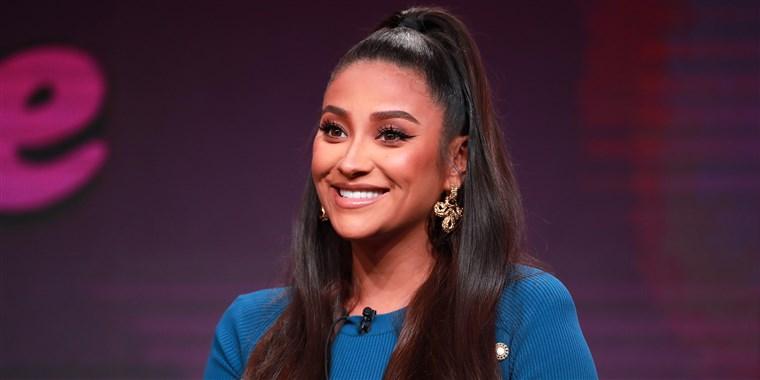 Shay Mitchell Gets Hate For Daring To Have A Social Life Outside Motherhood
By Elysia J

Nov. 4 2019, Published 3:29 p.m. ET
Former Pretty Little Liars star Shay Mitchell has hit back at people calling her a bad mother for attending a party.
On October 21, Mitchell posted picture to Instagram announcing the birth of her first child. On October 23, she and her boyfriend Matte Babel attended Drake's birthday party.
After she was spotted, people flooded her post with self-righteous hate comments.
Some high lights included…
"Mother of the year award right here!!!! As if you seriously could leave your baby to go party?!!! I hope the child's aid look into this and your abilities to be a good parent cause damn!!! Lacking some serious skills there sweety! #selfish."
"Wait. So you literally just had her and you're more worried about clubbing with Drake? Wooow."
(referencing the posts caption) , "…except when there's a party to go to, right?! Disgusting…leaving your newborn only days after her birth."
These people sound so unbearably insufferable to be around.
Article continues below advertisement
Mitchell Responded To The Comments
Mitchell posted a story to her Instagram in which she scrolled though the comments and responded to them. She pointed out that the birth wasn't three days ago and mocked the outrage by joking that her dog Angel was watching the new-born. She also pointed out in a reply to one of the comments that the day the image was posted obviously doesn't necessarily mean that was the day of the birth.
Frankly, Mitchell doesn't owe anyone an explanation. The commenters however, need to do some self-reflection because the idea that once a women has a child she is not allowed any kind of social life outside of motherhood is really gross. And funny enough…only ever applies to women. The commenters act like the father isn't even part of the equation. Because fathers are allowed to exist outside their parental role.
Mothers on the other hand are expected to give up every semblance of their own identity. Everything down to the way they dress is scrutinized. If it isn't for her children it's deemed "inappropriate." Mothers are real complex people who are allowed to do things for themselves. If the sight of a woman who has children daring to find joy in anything other than PTA meetings and baking cookies upsets you, whilst the site of men doing the exact same thing doesn't register… honey that's just misogyny.