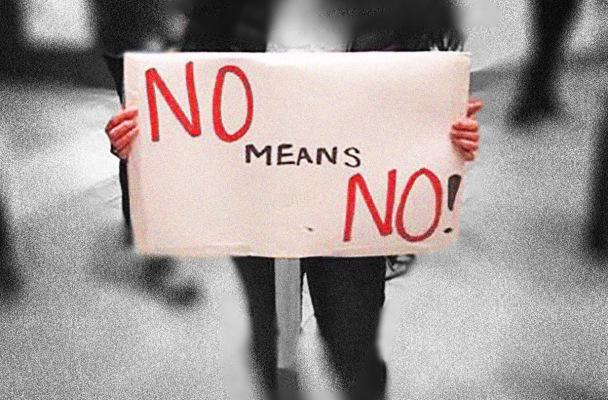 Sexual Assualt: The Then And The Now
By Michelle

Nov. 2 2017, Updated 2:55 a.m. ET
Taking a look at sexual assault history to understand recent events.
Weinstein, Richardson, Cosby, Allen. They have some things in common. Praise in Hollywood? Absolutely. Power? Of course. Sexual assault records or allegedly so? Yes. In the recent weeks, since the New York Times told the stories of Harvey Weinstein's sexual assault victims, more women have come out with their stories, uncovering the abuse endured by some of the most powerful men in Hollywood.
There are two questions that rise in these situations: Why does it happen and why does the victim wait to speak up? First, to understand the conclusions, knowing the history of sexual asssault – and the social, and political aspects – are important. So here is what you probably didn't learn (but should have) in history class.
Article continues below advertisement
Ms. Magazine divided U.S. sexual assault history into four peaks, similar to the waves of feminism. Each stage set the foundation for the next so that sexual assault was recognized as a serious problem. The first wave is dated back to slavery when white men would rape black women to produce more slaves. In 1866, women such as Lucy Smith, brought their cases to Congress where their perpetrators were not found guilty. This led way to the rise of black women's groups with women from Ida B. Wells, Anna Julia Cooper, and Fannie Barrier Williams at the forefront.
The second wave led way to the Civil Rights Movement. Rosa Parks was an activists for sexual violence before her boycott on the bus; in 1944, she created the Committee for Equal Justice. During this time 24-year-old Recy Taylor and 15-years-old and Flossy Hardy were raped, their perpetrators not convicted.
Article continues below advertisement
The third wave took place during the '70s where white women and women of color gave rise to the movement and made it a national issue. In 1972, the first rape crisis center opened and in 1974, the Feminist Alliance Against Rape was created. During this "era", women pushed for government action which they achieved. Rape of a spouse was made illegal and a survivor's sexual history was considered during trial. The definition of "rape" reached a broader concept and in 1994, the Violence Against Women Act was the first national law to recognize gender violence as a crime. The act was passed by Joe Biden and was reauthroized in 2003, 2005, and 2013, this time extending the act to transgender, gay, lesbian, and Native American survivors. Rape on college campuses was also spotlighted; centers, groups, and events took place on campuses from the University of Pennsylvania to the University of California to raise awareness.
The fourth wave is the most current, the activism that is happening now. With the help of social media, celebrities and everyday people have come together to fight against the injustice and the stigma against rape victims/ survivors. This is where the Harvey Weinsteins, Terry Richardsons, Bill Cosbys, and Woody Allens come into play. Women have turned to social media to share their stories.
Article continues below advertisement
The root of the problem is power. More often than not, men are the perpetrators and have been for a long time (as seen with slavery). Men are are meant to play a dominant role in society, the bread winner, and once this fascade collapses, the way back to it is exerting power over someone else – this someone else tends to be a women because they are seen as "the weaker gender". This isn't the main factor but definitely a part of the equation.
According to RAINN, every 98 seconds, an American is sexual aassualted. If the numbers are so high then why don't we here more of it? Victims are afraid to speak up because of the social stigma surrounding sexual assault. For women, it is the fear of getting blamed or judged according to Yolanda Moses, professor of anthropology at the Univeristy of California. For men, it is about being tough, about pouting on a fascade that prevents humiliation and mockery according to this Teen Vogue article written in the event of the Harry Styles groping. But for both it can be hard to speak up or it is matter of moving on from the assault.
But when more and more women and men share their stories it starts an empowering movement like those paved by the ones before us!