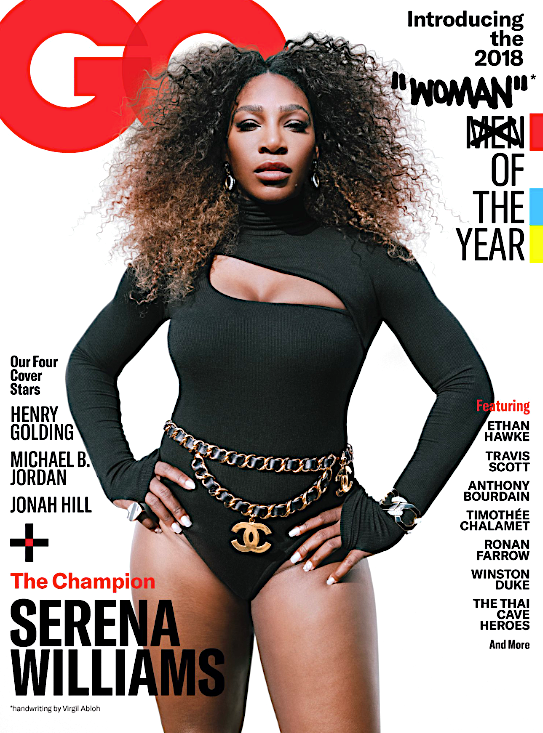 Serena Williams Makes GQ "Woman" of the Year. But Why The Quotation?
By Claire Concannon

Nov. 14 2018, Published 8:09 p.m. ET
Each year GQ magazine releases their GQ Man of the Year. This year was no different with three covers being released for their male choice of the year while one cover has been released for their Woman of the Year, this year it being Serena Williams. However the cover has caused controversy for some people because of the use of quotation marks around the word "woman", leading people to believe that the magazine is questioning Serena Williams gender.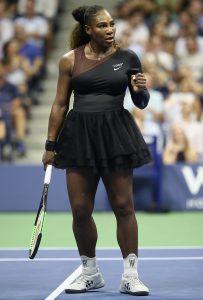 Article continues below advertisement
It might be a case that people are upset as both Serena and her sister Venus Williams have been victims of many remarks surrounding their more muscular appearance during their years of professional tennis playing. Many people have commented on the fact that Serena should be playing tennis with men because of how her body looks but in an open letter on Reddit she stated that she works hard and is proud of the body that she has.
Although GQ has not officially commented back on the reasons surrounding the controversial cover, a research manager for the magazine wrote on Twitter that there was a perfectly reasonable explanation for the quotation marks on the cover. According to the NY Times he explained that the cover was handwritten by Virgil Abloh, a designer who also worked closely with Serena for her outfits during the US Open. Abloh, the creator of the very successful 'Off-White' label, is known for frequently using quotation marks in his work and can been seen on the apparel that Serena wore during the US Open.
Article continues below advertisement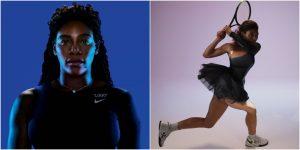 But many people were not familiar with Abloh's work using quotation marks and saw the cover as purposeful attempt to question Serena as Woman of the Year. This is due to Serena openly discussing throughout the years her struggles with sexism. Even in this years US Open Final Serena lost after being involved in a heated argument with the umpire, she stated that the umpires choices were sexist and that the same decisions would not have been made against her had she been a man, "There are men out here that do a lot worse," she pleaded to the umpire, "but because I'm a woman, because I'm a woman, you're going to take this away from me? That is not right."