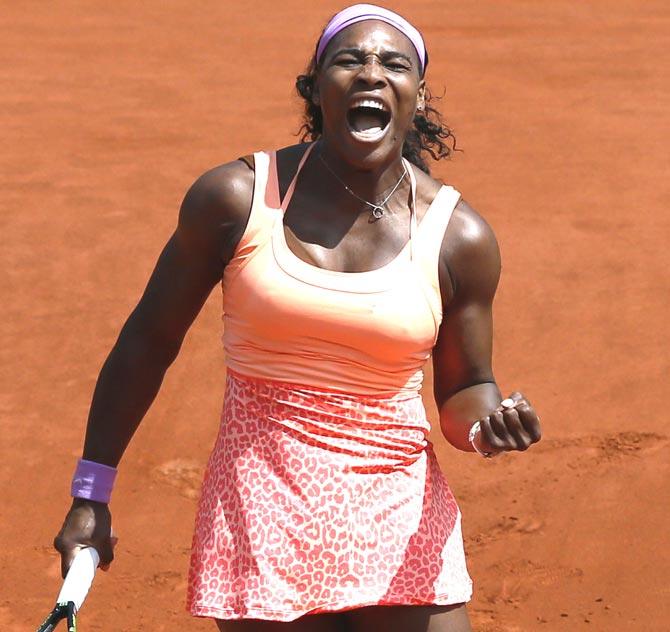 Serena Williams Is Back in the Top 30! (Why Did Her Ranking Suffer?)
By Emilie Marie Breslin

Jul. 17 2018, Updated 8:19 p.m. ET
Recently, Serena Williams returned to the world's top 30 in the Women's Tennis Association rankings. If you haven't heard, Williams was ranked No. 1 in the world before giving birth to her daughter, Alexis Olympia, and recovering from a pulmonary embolism. She was away from the sport for 14 months and her rank dropped to No. 453. But today, she's fighting her way back into the top 20, after just surpassing the top 30.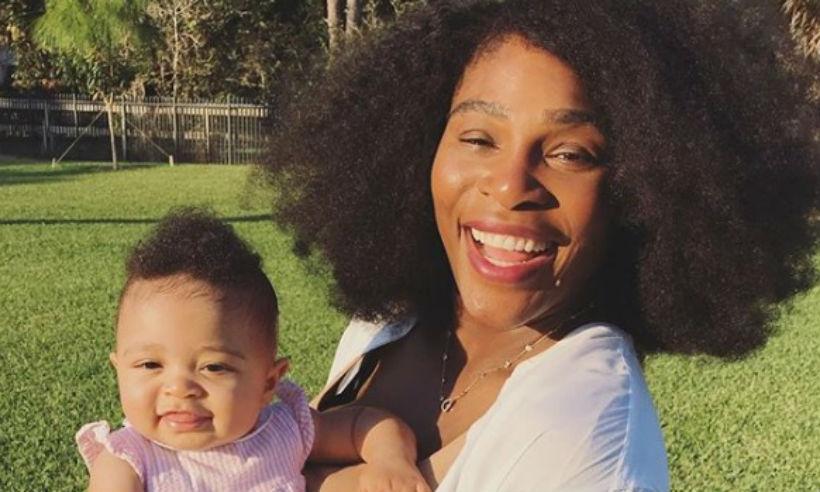 Is this sexist? Are female athletes penalized for starting a family? Would it be more just if a female player's rank was protected in time? What if her No. 1 ranking was protected, and after birth, she could have started back up again where she left off, rather than climbing up a ladder, yet again? Would that have been the right solution? What about other tennis players who deserved the No. 1 spot, for example, and couldn't have achieved such a title because it was protected? These are questions that are starting to come into play because of this mass controversy. Is it fair for women, who decide to have children, suffer in their athletic rankings?
Article continues below advertisement
The 36-year-old climbed from 153rd to 28th this past Saturday, despite her loss at the All England Club to German, Angelique Kerber. This was Williams' fourth tournament since giving birth 10 months ago in September 2017.
The No. 1 seed while Williams was out on maternity leave, Simona Halep, said, "It's normal to give birth. It's normal to have protected ranking … In my opinion it's good to protect the ranking when someone is giving birth."
Maria Sharapova, Williams' rival over the years, said the rule needs to change, noting that returning from pregnancy requires, "such an incredible effort for a woman to come back from physically and emotionally."
Ivanka Trump, the famous First Daughter, even had opinions on the matter, stating on Twitter, "This is ridiculous. @SerenaWilliams is a formidable athlete (best ever!) and loving new mother. No person should ever be penalized professionally for having a child! The #WTA should change this rule immediately. #FrenchOpen."
Currently, there haven't been any changes to the rules, but the United States Open is changing its approach to seeding players returning after pregnancy. Katrina Adams, the president and chairwoman of the U.S. Tennis Association, said, "It's the right thing to do for these mothers that are coming back," and players coming back from pregnancy shouldn't be "penalized" for starting a family.
Article continues below advertisement
Discrimination of women who are pregnant or have recently given birth is nothing news and is rampant in many industries. According to the The New York Times, "debate over the issue escalated when Williams, the sport's most dominant player, was not given a seed for the French Open. Under current Women's Tennis Association rules, players who have lost ranking slots after missing time, because of injury, pregnancy or other reasons, don't get the benefit of a protected seeding at tour events, making it more difficult for them to negotiate their way through the draw."
Adams relates the rule to demoting an executive upon her return from maternity leave. "Forcing a player to come back from pregnancy at a lower position than when she left would be like asking a top executive to return from pregnancy leave at an entry level position in her company," she said to the Times. "We think it's a good message for our current female players and future players. It's OK to go out and be a woman and become a mother and then come back to your job, and I think that's a bigger message."
Although the rule change won't help Williams, she is slowly climbing her way back up to the top spot, clearly, making it known that nothing will stop her!