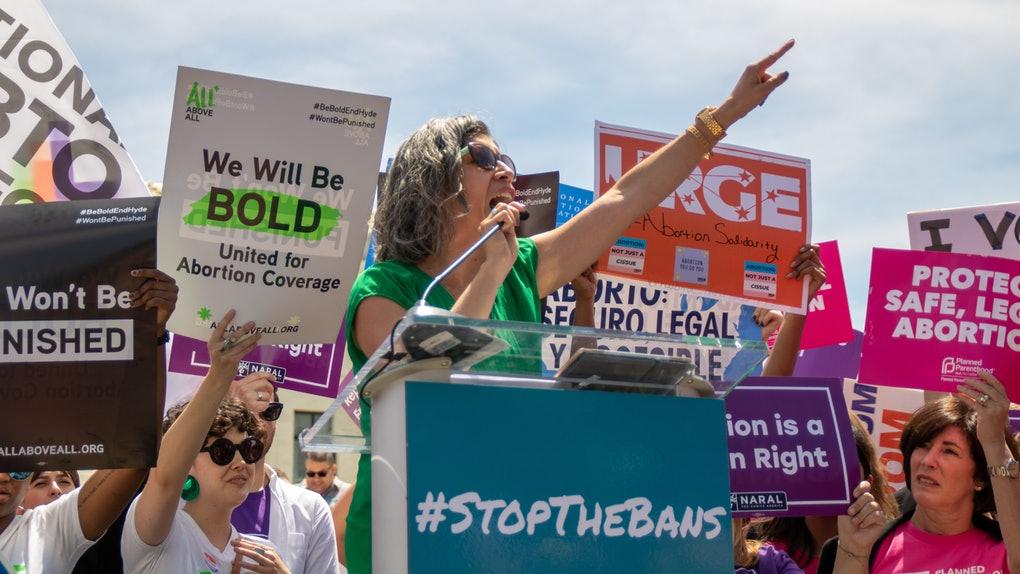 SC's Abortion Bill Removes Rape and Incest as Exceptions
By Jamie Rollo

Oct. 23 2019, Published 8:27 p.m. ET
South Carolina's state legislature is working on passing a bill that would remove rape and incest from abortion exceptions. The legislation, House Bill 3020, declares a fetus to be alive once there is a detectable heartbeat; this usually happens about six weeks into a pregnancy. According to CNN, most at-home pregnancy tests cannot detect a pregnancy until five weeks in.
The Huffington Post reports that Republican Senator Richard Cash was the one to introduce an amendment to the "fetal heartbeat" bill that would strip any and all exceptions including rape and incest. "You are in fact killing a human being. Whether you mean to or not, you are punishing a person wrongfully for something he or she had nothing to do with," he said. "Anyone who is alive who was conceived in rape would probably be very glad that they are alive… And would probably be very willing to discuss and argue with you about their right to life while in the womb."
The legislation passed in the House earlier in the year and will continue to be voted on in the Senate Medical Affairs Committee where it is expected to pass. If passed by the committee it will continue into the full Senate floor. If it is passed there, it will go back to the House for approval and then can be signed or vetoed by South Carolina's governor, Henry McMaster. It was reported that in May, McMaster said he would sign it into law.
Many pro-choice advocates have been voicing their concerns over the unconstitutional bill. With similar legislation popping up in different states, many believe it is part of a greater motive to remove the Roe v. Wade decision. Technically, once any of these states actually punish someone for an "illegal" abortion, it can (and probably will) be challenged in the Supreme Court.
"This is yet another attack on reproductive freedom and efforts to undermine Roe v. Wade," the ACLU wrote in an opposition statement. "This medically unnecessary hoop to jump through is just another example of the legislature of South Carolina trying to control women, in any way possible."