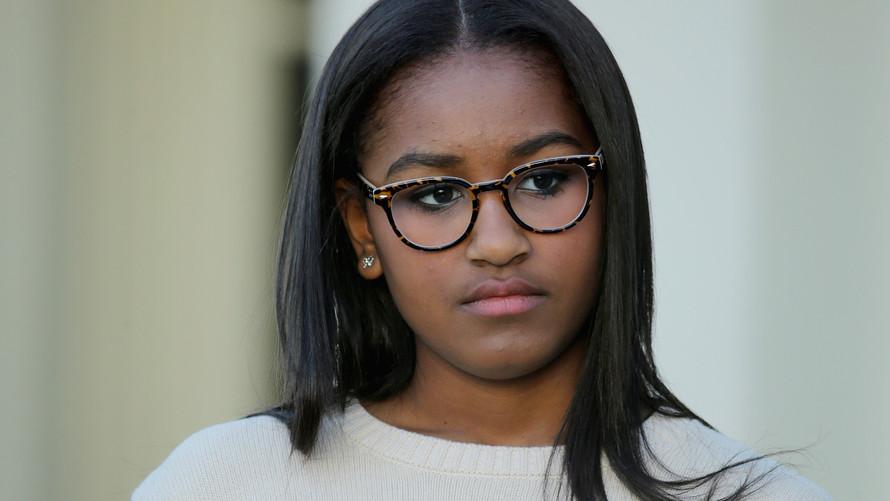 Sasha Obama To Attend University of Michigan
By Ash C

Aug. 29 2019, Published 4:54 p.m. ET
Former President Barack Obama's younger daughter Sasha Obama (legal name Natasha) is about to start her undergraduate degree at the University of Michigan. Before classes start next Tuesday, a local newspaper reported that she was seen with other freshmen attending summer orientation, and on campus again this week accompanied by men thought to be Secret Service agents.
Zach Lassen, a third-year film student from Redford told The Detroit News, "I was walking by pushing a vacuum and she walked out right in front of me. I said, 'Excuse me.' It was a crowded hallway with her and some Secret Service dudes." When asked what he thought about having Sasha Obama on campus, he said that some people were a tad annoyed with the added security, but all in all, "It's pretty cool."
Another 18-year-old freshman from Southfield also said she saw Obama near the university's undergraduate library during her student orientation on Wednesday.
Many others who were roaming around campus told the local newspaper that they hadn't seen her, but they were excited nonetheless. Allie McCrum, a UM sophomore from Parma, Michigan, called it an "opportunity for all of us."
Sasha Obama's decision to go to the University of Michigan puts her on a different path from her family members as she attends a public Big Ten university instead of going for an Ivy League school. Her older sister Malia for example, enrolled in Harvard University after taking a gap year in 2016. This fall sees Malia's third year at Harvard.
Mr. Barack Obama – the US's 44th president from 2009-17 and the first black man to lead the White House – earned his undergrad degree from Columbia University in New York City. Mrs. Michelle Obama, on the other hand, went to Princeton University in New Jersey. They both attended law school at Harvard.
Jessica Brinser, a sophomore from Washington, Michigan commented that she thought it was cool, "even though her family went to Ivy League schools, she decided that UM was the caliber high enough to match that of an Ivy League school." Brinser also expressed best wishes for Sasha Obama. "We hope she finds her fit here just like we all have. We all love it here. We hope she does, too."