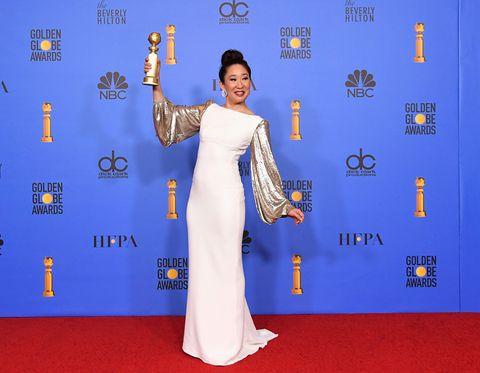 Sandra Oh Made History At The 76th Golden Globes
By Claire Concannon

Jan. 7 2019, Published 8:20 p.m. ET
As the 76th Golden Globes took place in L.A last night, we were all preparing to see who won in each category. But not only that, we were waiting to see one of the co-hosts, Sandra Oh, take to the stage as the first person of Asian decent to ever host the awards show. Oh graced the stage and made the crowd aware that this was a very important moment for her stating "I said yes to the fear of being on this stage tonight because I wanted to be here to look out into this audience and witness this moment of change," Oh said. "Right now, this moment is real."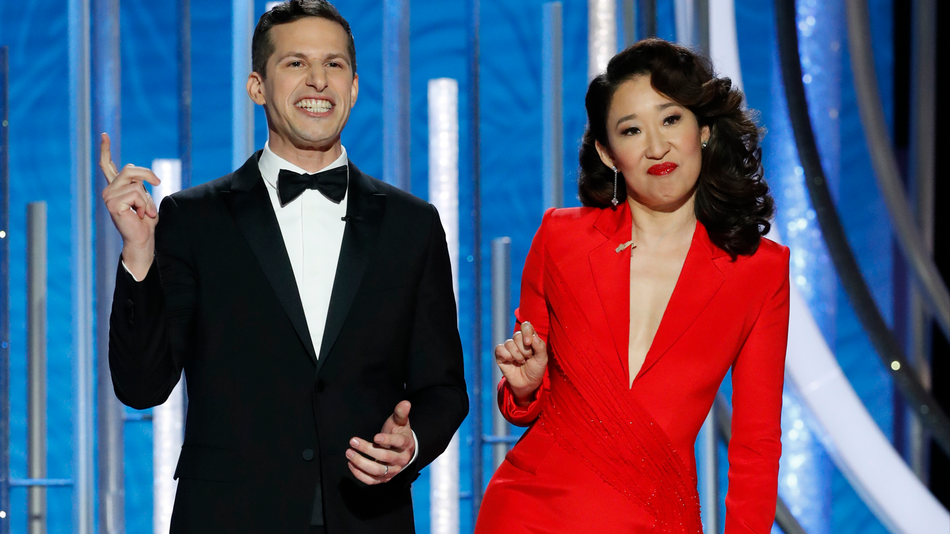 Not only did she make history by hosting the show, Oh also went on to win Best Actress in a Television Drama for her role as Eve in the BBC America show Killing Eve. This is her second Golden Globe win, her last one being 15 years ago in 2005 for Best Supporting Actress for her role as Christina Yang in Greys Anatomy. This makes Sandra Oh the first woman of Asian descent to win two Golden Globes. In her very emotional speech she thanked her parents, who sat proudly in the audience and said she loved them in Korean.
Oh had a natural stage presence throughout the night, giving compliments in the form of roasts to the audience, including Bradley Cooper who she 'roasted' "Hey Bradley Cooper, you are hot". As well as this she applauded the diversification of the changing Hollywood industry, reminding them it has taken until this year to choose an Asian person to host the awards.
Other winners throughout the night included Bohemian Rhapsody, which surprised some by beating out A Star is Born for Best Drama. However Best Original Song Motion Picture went to 'Shallow' in A Star is Born.