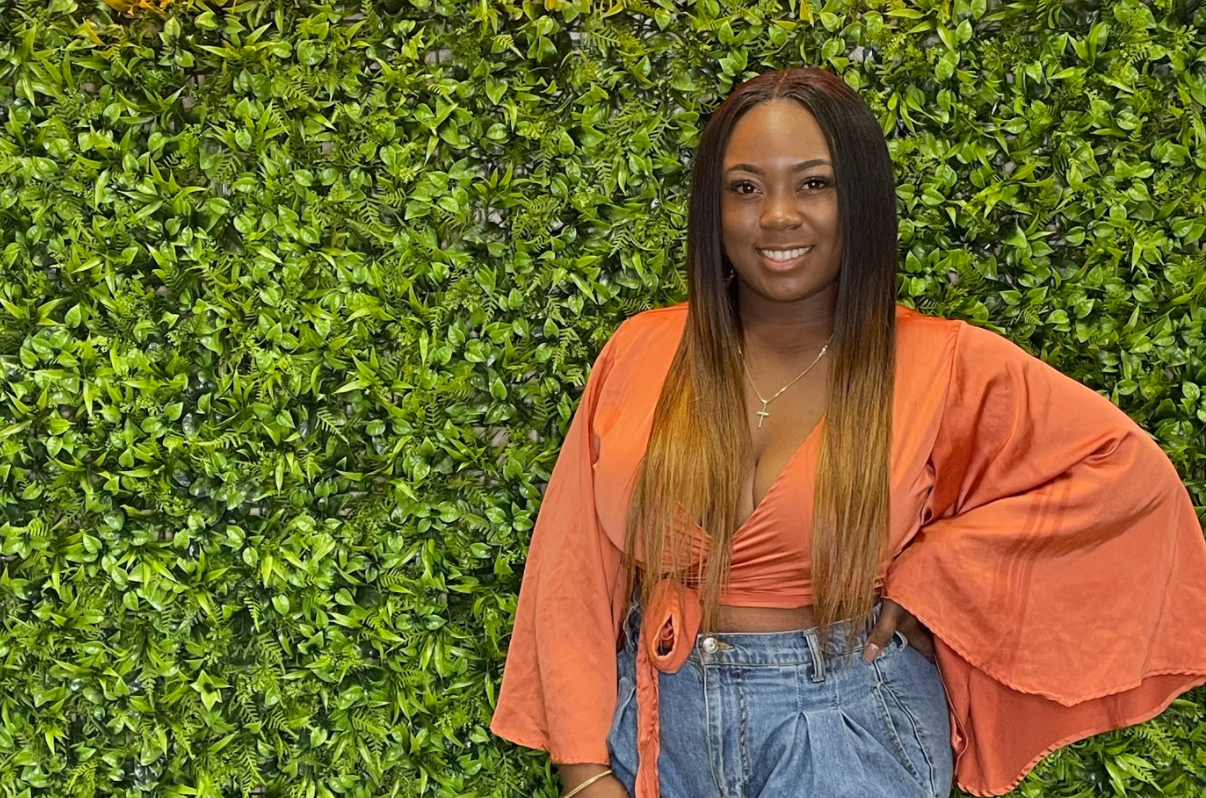 Sade Styles: Beauty Supply & Braid Lounge
By Jamie Rollo

Jun. 9 2021, Updated 4:21 p.m. ET
Sade Miller opened up her Gardena, C.A braid lounge this past August. Sade Styles is the go-to spot for braiding services and natural hair care products.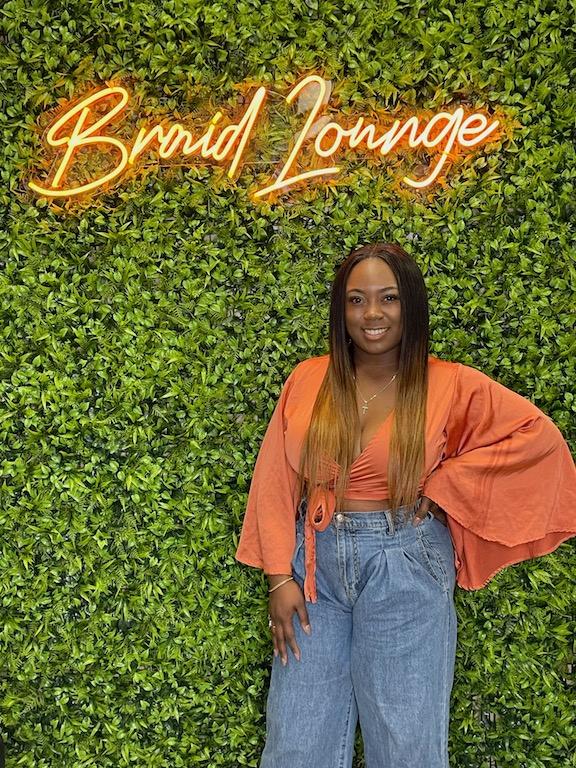 Starting off, can you talk about when and why you founded Sade's Style?

"I used to go by the brand name 'Styles By Sade M,' but recently in August, once I got my shop I officially changed my brand name to 'Sade Styles,' which was always my Snapchat handle. I began braiding and earning money from it at 13 years old. I learned how to braid by watching my mom braid her friends' hair, then I was able to catch on and practice on my friends and family, as well as myself.

I worked at multiple shops in LA (where I am from), and Bed Stuy, N.Y. I signed the lease to my very first shop in Gardena, C.A. in August 2020."

Article continues below advertisement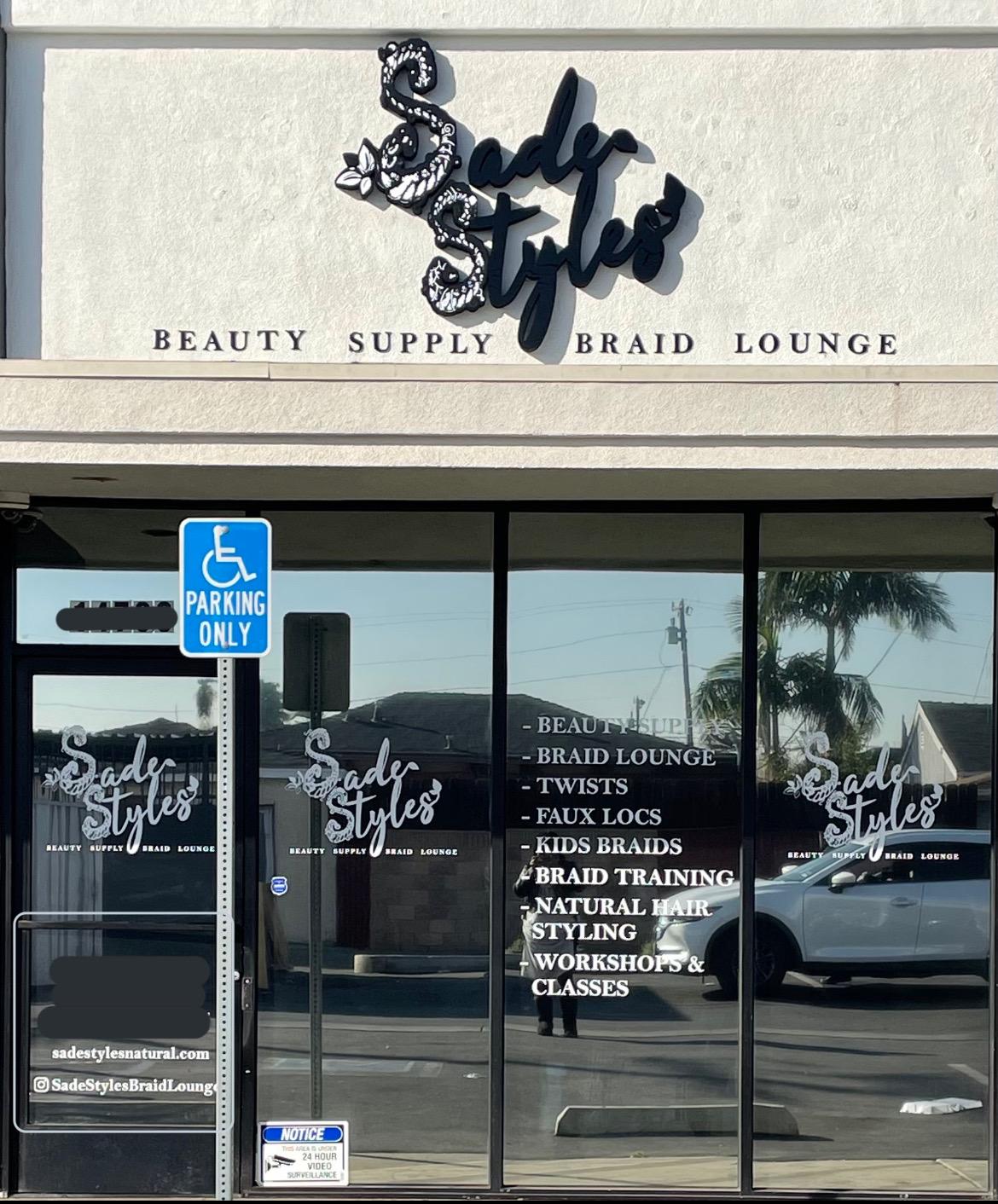 What has been the most rewarding part thus far?

"The most rewarding part thus far has been able to invite people into my space, into what my vibe is. From clients, friends, and family to associates, they have all experienced my shop and it has been a great thing to witness all of their reactions because they have all believed in me, supported me verbally and financially. A personal rewarding thing for me has been when I turn the key to open the shop, I witness my internal growth, my shop, how it is designed is a reflection of everything I have grown to be over the past 15 years being an entrepreneur."

Article continues below advertisement
Can you talk about some of the products and supplies you carry in your store? What are some of your favorites?

"All of the products I have in the beauty supply and braid lounge have all been vetted by myself. I read every ingredient and benefit from the product before purchasing. I carry brands such as Cantu, Shea Moisture, Ashanti Naturals, Jamaican Mango & Lime, EBIN, Vonte, B's Organic Jamaican, Nena's Organics, and my very own 'Sade Styles' line, which includes my roll-on oil: "Mega Moisturizer" and plant-based leave-in conditioner 'Let It Be!'

My favorites are my black castor oil products by Jamaican Mango & Lime, Nena's Organics' hair growth stimulator oil, all of my Sade Styles products, as well as the sage sticks I sell."

You also sell your own product – Mega Moisturizer – can you talk about that and about the beneficial ingredients?

"My 'Mega Moisturizer' product from my Sade Styles line is a roll-on oil packed with over 10 essential oils such as peppermint oil, tea tree, black seed, black castor, hemp oil, vitamin e, argan oil, and many more! It's packaged in a small ⅓ oz glass bottle that is literally purposed for those on-the-go.

Article continues below advertisement
I created this product in the summer of 2020 with the goal to help me save money towards a shop, supplement my income. When I launched the oils, I announced a 'Mega Grant' giveaway for new small business owners to apply to. The one winner won $300 ($200 from my pockets and $100 that my mom donated). There were over 50 applicants, it was so hard to choose just one winner. I ended up choosing a brand name 'Raejuvenate' by Toni Rae. I chose her amongst all of the other applicants because her brand really stuck out to me, her story was very relatable, similar to my story, and last she knew exactly what she wanted to do with the money."

What has it been like running your business during COVID? Were there any challenges? Any benefits?

"In the beginning of COVID (March 2020), I was very anxious, I was not sure how things were going to survive. In my mind I'm already realizing my business will be one of the main things to shut down, due to how much contact is involved. It was a little slow in the beginning, averaging three to four clients a week, versus eight to 10 clients a week pre-COVID.

Once we began to shut down and everyone had to quarantine, I put together three 'hair-care packages' that included two to three packs of Rastafri braiding hair, calendars, and t-shirts, BRNZ deep conditioner and growth serum, Melanin Gold edge tamer, holding sprays, combs, and Cantu leave-in conditioner. The winners of the packages were chosen randomly from names tagged on my post.

Article continues below advertisement
Benefits to the pandemic, after doing the packages, I feel like God really blessed me. Not only was I able to pay all of my bills, but I was able to save over $20k towards my shop in three months, working non-stop, 16 hour days for 6 days a week, 10 to 12 clients a week, and working in PR."

What advice would you give to aspiring entrepreneurs and business owners?

"The best advice I could give to aspiring entrepreneurs would be to find your niche! Figure out what makes you, YOU. It took me a while to find my flow, but I was able to eventually find it once I found myself. I worked on myself as a person, went through growing pains, made it through trials and error. Who you are as a person will most likely always show up in your business life, it's all about character. So yes, my biggest advice is to always work on yourself, do self-evaluations, find your niche, be innovative, think big, network, maintain great energy to attract people and money (money is energy! Law of attraction), and last but not least HAVE FAITH! Being an entrepreneur is not for the weak, it is a continuous faith walk."

Lastly, do you have any new products or developments coming up in 2021?

"In May I launched my first Braiding School activation. I decided to start the classes to begin to teach the new set of braiders professionalism, ways to maximize their brand, and taking their skills to the next level. The classes consist of learning basic braiding, parting and timing techniques, knotless and feed-in braids and branding yourself as a braider. The classes take place at my salon with a new set of four students per month.
You can register and check for class updates on my Instagram @sadestylesbraidlounge and sadestylesnatural.com