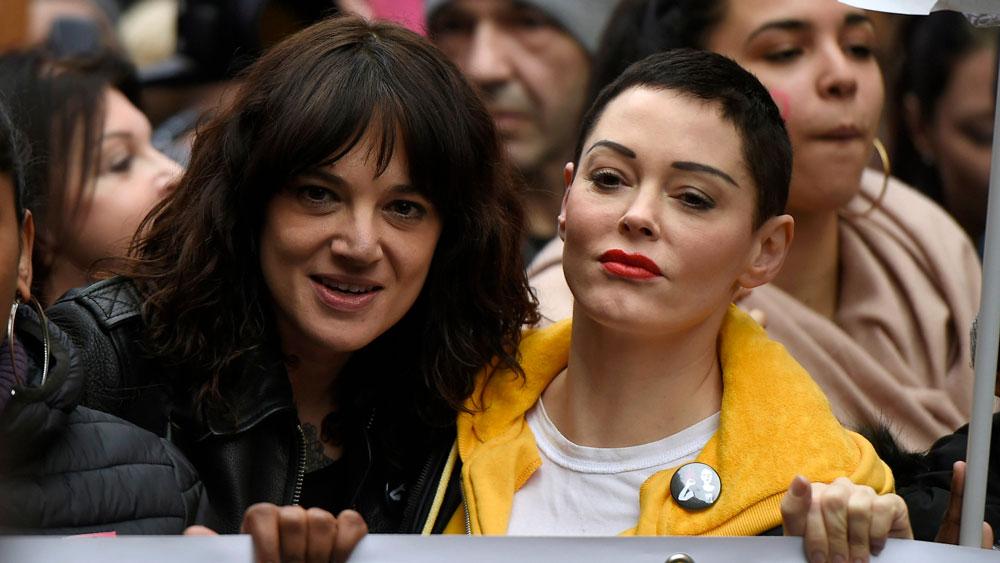 Rose McGowan Makes Statement For Asia Argento
By Jamie Rollo

Aug. 28 2018, Updated 8:08 p.m. ET
Argento and McGowan became close friends after their cooperated fight against Harvey Weinstein, and the issues surrounding sexual assault in Hollywood. So, when the word had gotten out that Argento had sexually abused Bennett, McGowan found herself between a rock and a hard place.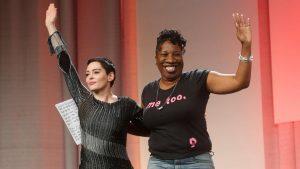 "What was hard was the shell shock of the realization that everything the MeToo movement stood for was about to be in jeopardy," McGowan said in her statement.
The message goes into detail of how she found out about the scandal, and her and Argento's relationship. She retold a time in Berlin when Argento had first confessed to McGowan and her partner at the time, Rain Dove, that she was being extorted for a large sum of money and was being blackmailed with a provocative image.
Months later, Dove had been in contact with Argento via text. The actress revealed that she did have sex with Bennett and that he had been sending her unsolicited nude photos of himself since he was 12.
Article continues below advertisement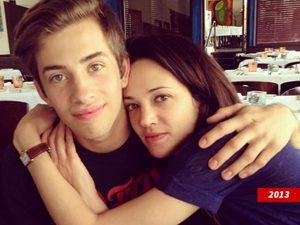 "Asia mentioned in these texts that she didn't take any action on those images," stated McGowan. "No reporting to authorities, to the parents, or blocking of Jimmy's social media. Not even a simple message 'Don't send me these images. They are inappropriate.'"
McGowan and Dove decided to bring said texts to the authorities because it was the right thing to do, no matter if the two were friends. But, the actress stayed true to the pillars of the MeToo movement.
"Its sad to lose a friend connection, but what's even more sad is what happened to Jimmy Bennett," commented McGowan. "Whether or not the extortion case is true – it wasn't fair and it wasn't right. It is the type of thing I fight against alongside so many."
Article continues below advertisement
McGowan goes on to discuss her need, and everyone's, to evolve continue to fight against these types of issues. This challenge presented to her, dealing with a friend who has been accused, has been eye opening for the actress and fuels her need for justice in a system she believes to be pitted against the victims.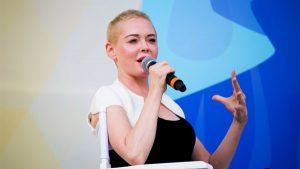 Article continues below advertisement
However, she does emphasize that this case is still up in the air and the full details have not been sorted out. She believes all accusers, mainly Argento in this case, deserve due process.
"But the real focus should be on supporting the justice. Supporting honesty. And supporting each other," said McGowan. "We cannot let this moment break the momentum of a movement that has freed so many people. We must use it to allow us to become stronger. More compassionate. More aware. And more organized."
As for Argento, McGowan was sad to see their friendship go in such away. But, she did thank Argento in the statement for her work with MeToo. She wishes "rehabilitation and betterment" for the actress.
"Do the right thing. Be honest. Be Fair," commented McGowan. "Let justice stay its course. Be the person you wish Harvey could have been."