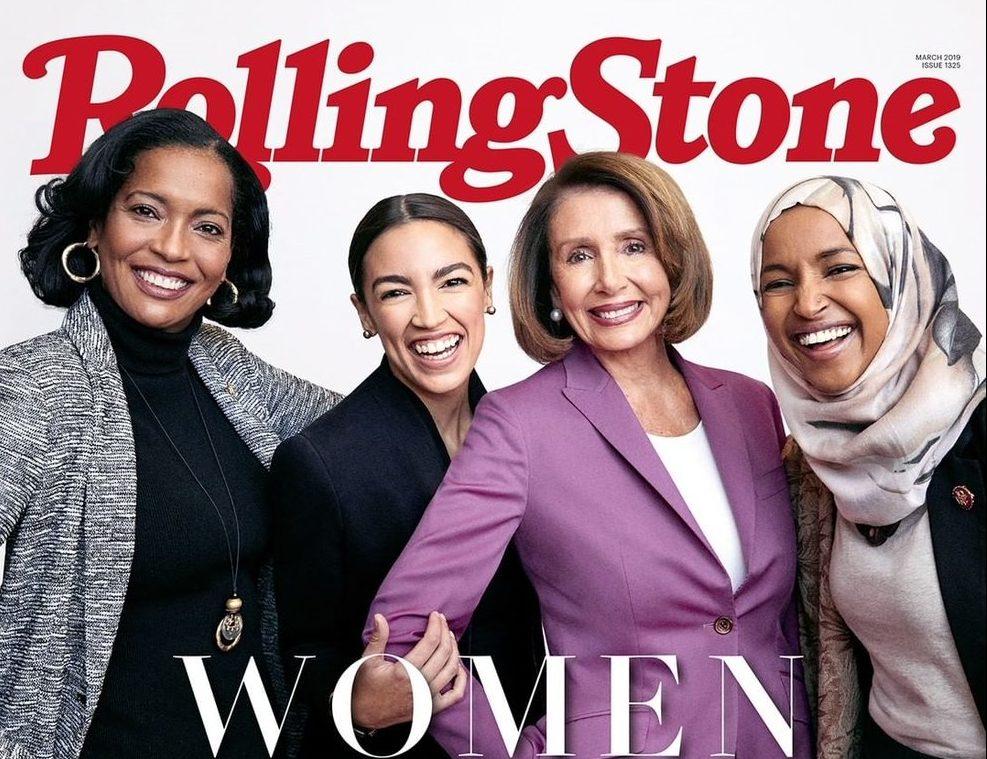 Rolling Stone Celebrates "Women Shaping The Future"
By Saifa Khan

Mar. 1 2019, Updated 12:30 a.m. ET
Last year, a historic number of women ran for Congress and were elected. Before 2016, there were only 23 female Congress members. Now, a record 102 Congresswomen are serving in the House of Representatives and 15 Congresswomen are serving in the Senate. Not only that, but we really saw the diversity and representation come through. The newest Congresswomen include the first Native American (Deb Haaland and Sharice Davids), the first Muslim (Ilhan Omar and Rashida Tlaib), and the youngest Congress member (Alexandria Ocasio-Cortez) in the entire US history.
Rolling Stone is celebrating some of these firsts with their new cover featuring Congresswomen Jahana Hayes, Alexandria Ocasio-Cortez, Nancy Pelosi, and Ilhan Omar (left to right).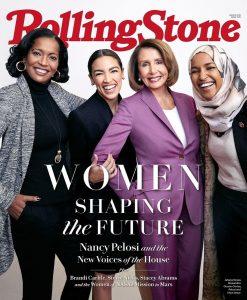 All of these women are changing the future of politics. Jahana Hayes is the first black Congresswoman to represent Connecticut; Nancy Pelosi is the first and only woman to have served as Speaker of the House; Alexandria Ocasio-Cortez is the youngest person to be elected in US Congressional history; and Ilhan Omar is the first Muslim and hijabi to serve in Congress. When they said "The future is female," they really meant it.
Their improbable path to Congress might just be the most inspiring part of their stories. Omar has been very open about being a refugee from Somalia, and Cortez has spoken about growing up in the Bronx and living off the wage of a waiter. Hayes has also spoken about being a teen mom and Pelosi about not being taken seriously as a female politician. Their journeys are what resonate with the nation because by breaking the glass ceiling in politics, they're showing us that the only place a woman belongs is in Congress.