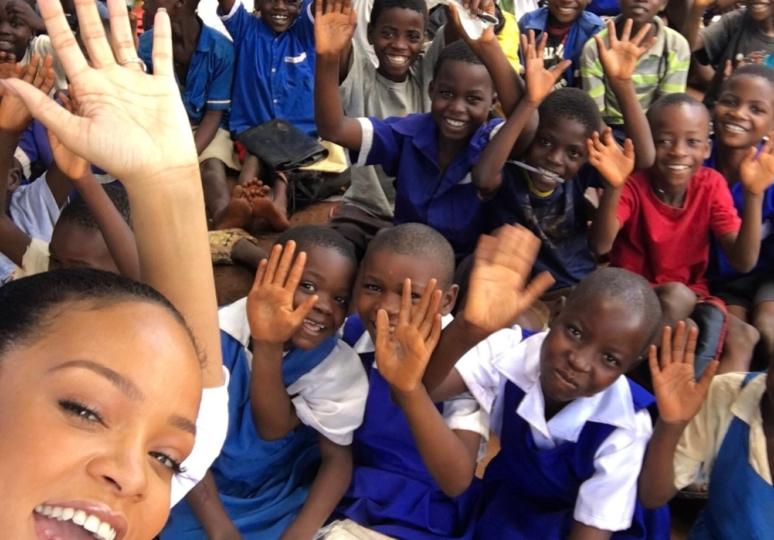 Rihanna Gives Back to Malawi
By Rhamer Bernardez

Jun. 7 2017, Published 9:41 p.m. ET
Rihanna, the eight-time Grammy winner ventured to Malawi in January of this year to spread word about the poverty, education, and learning tools that are used in schools.
As the winner of the Harvard Humanitarian of the Year Award, she took the opportunity to partner her Clara Lionel Foundation with the Global Partnership for Education and Global Citizen to ensure a better and more consistent education for children.
The 10 minute YouTube video, Rihanna can be seen interacting with the kids. From watching a classroom full of young children learn simple math to cheering on the girl's playing rugby, the pop sensation was very engaged during her visit.
"It's one thing to read statistics, but I want to see it firsthand and find out all that can be done and where to start first," she said in regards to the reason for her visit.
She learned that some kids struggle so much due to poverty, that their only solution is to drop out of school.
"It's such a pity that they have to drop out because they are so smart," she said, "…it's sad that this has to end for some of them because they could probably do so much if they had the resources to continue and complete."