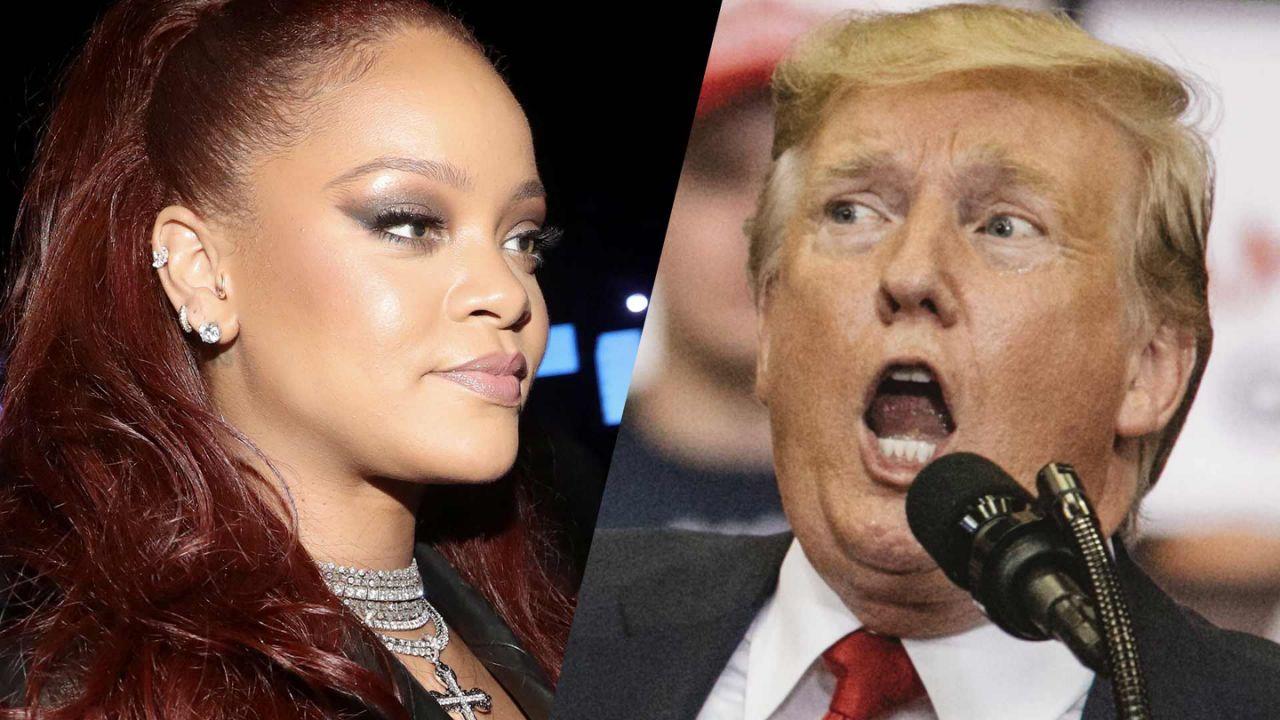 Rihanna Condemns Trump About Recent Shootings
By Ash C

Aug. 5 2019, Published 7:06 p.m. ET
The horrific shootings that occurred over the last couple of weeks have left the nation shaken and shattered. Aside from grieving for the victims, it is perhaps more important to ensure that tragedies like these don't happen again. President Donald Trump took to Twitter yesterday to address the Texas shooting, sending "heartfelt thoughts and prayers to the great people of Texas" from him and First Lady Melania Trump in a thread that started with:
Soon after, Rihanna posted a screenshot of the tweet attached above in an Instagram post to express her dissatisfaction towards the president, captioning:
Article continues below advertisement
"Um… Donald, you spelt 'terrorism' wrong! Your country had 2 terrorist attacks back to back, hours apart leaving almost 30 innocent people dead. This, just days after yet another terrorist attack in California, where a terrorist was able to LEGALLY purchase an assault rifle (AK-47) in Vegas, then drive hours to a food festival in Cali leaving 6 more people dead including a young infant baby boy!
Imagine a world where it's easier to get an AK-47 than a VISA!
Imagine a world where they build a wall to keep terrorists IN AMERICA!!! My prayers and deepest condolences to the families and loved ones of all the victims and the communities affected and traumatized, from Texas, California, and Ohio! I'm so sorry for your loss! Nobody deserves to die like this! NOBODY!"
As a matter of fact, BBC reported earlier this year that there is widespread public support for gun reform measures to strengthen background checks and ban certain types of high-capacity gun magazines and military-style assault rifles. However, for decades now, there has still been almost no action towards new legislation on the federal level. This is largely due to the financial involvement of the NRA in politics and the organization's large supporter base in the nation – and in congress. There is a lot of profit in gun sales, and there are a lot of people in the U.S that are unwilling to let that revenue go.
Article continues below advertisement
To our knowledge, President Trump did not address Rihanna's concern. But a few hours later, the president wrote on Twitter again in an attempt to blame the shootings on the US's immigration laws and "fake news" media. See the series of tweets below.
Article continues below advertisement
We wonder what Riri thinks about this? Let us know your opinions below.