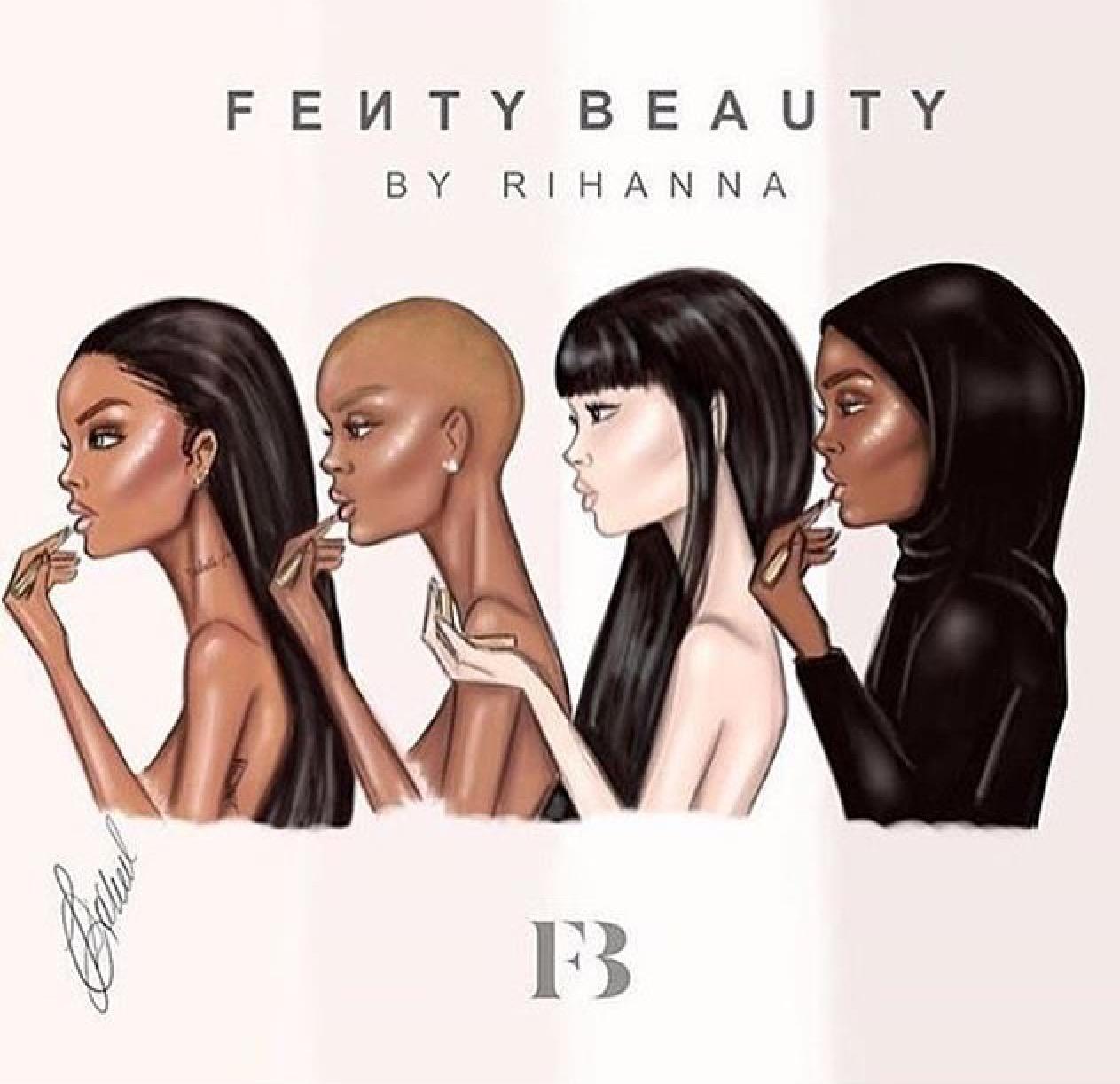 Rihanna Announces Fenty Beauty Launch Date
By Rebecca Richards

Sep. 6 2017, Published 9:44 p.m. ET
It's finally here ladies! September 8th 2017, Rihanna's make up line "Fenty Beauty" will be hitting the shelves and store counters near you. After months of the anticipation, the singer and songwriter finally announced to Instagram and Twitter the "Fenty Beauty" by Rihanna logo.
The internet has reached many levels of excitement because of the diversity within the Fenty Beauty's products campaign. The products will be released with retailers such as Sephora, Harvey Nichols and of course on the Fenty Beauty website. From the different shades (40 shades to be exact!) foundations and different lip gloss colors with names like "Chili Mango" and "Trophy Wife," the fans are ready for Fenty Beauty.
The video for the cosmetic line features 15 models of different skin tones, giving the fans an idea of what this make up line has to offer for women. Even though this isn't Bad gal Ri's first time working with beauty and cosmetics, we hope to hear nothing but great things about Fenty Beauty and it gives the fans what they've been looking for!
For more updates on Fenty Beauty, be sure to follow Rihanna on Instagram @badgalriri and on twitter @rihanna!